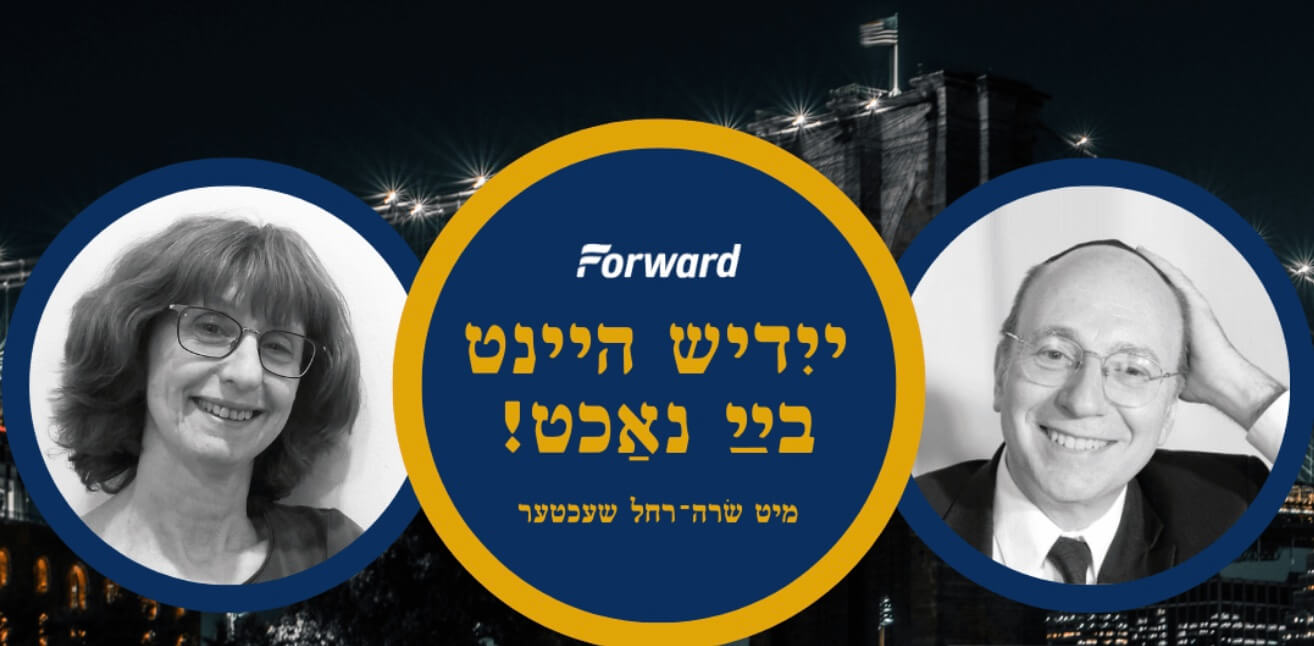 קומט זען ווי די פֿאָרווערטס־רעדאַקטאָרשע שׂרה־רחל שעכטער פֿירט אַן אומפֿאָרמעלן שמועס מיטן קאָמיקער, הרבֿ באַרי שעכטער (נישט קיין קרובֿ). שטעלט זיך פֿאָר די טעלעוויזיע־פּראָגראַם, The Tonight Show — נאָר אויף מאַמע־לשון!
באַקאַנט פֿאַר זײַנע אויפֿטריטן פֿון ייִדישן הומאָר, האָט הרבֿ שעכטער במשך פֿון די יאָרן שוין פֿאַרווײַלט דעם עולם אין אַ צאָל שילן און אַנדערע ערטער. דעם פֿאַרגאַנגענעם זומער האָט דער פֿאָרווערטס אים פֿאַרבעטן צו דערציילן וויצן אַ שעה לאַנג אין גאַנצן אויף ייִדיש און דער עולם האָט זיך מחיה געווען.
הרבֿ שעכטער איז דער גײַסטיקער פֿירער פֿון דער שיל "קול אמת" אין סקאָקי, אילינוי. אַ געבוירענער אין לאָנדאָן, איז ער דערצויגן געוואָרן אויף ייִדיש און זיך געלערנט אין ישיבֿה אָבער האָט לכתּחילה נישט בדעה געהאַט צו ווערן אַ רבֿ. ער איז געוואָרן אַן עקאָנאָמיסט און ערשט נאָך דעם האָט ער באַשלאָסן אַז ער וויל ווערן אַ רבֿ פֿון אַ שיל.
גלײַכצײַטיק האָט ער אָנגעהויבן האַלטן לעקציעס וועגן דער געשיכטע פֿון ייִדישן הומאָר, וואָס האָבן שטאַרק אויסגענומען, און אַזוי האָט זיך אָנגעהויבן זײַן נײַע "קאַריערע".
כּדי זיך צו פֿאַרשרײַבן אויף דער אונטערנעמונג, גיט אַ קוועטש דאָ.
די פּראָגראַם ווירט געשטיצט דורך אַ מתּנה אין אָנדענק פֿון ראַבײַ מאַקס טיקטין.
The post "Yiddish Tonight!" With Rukhl Schaechter appeared first on The Forward.