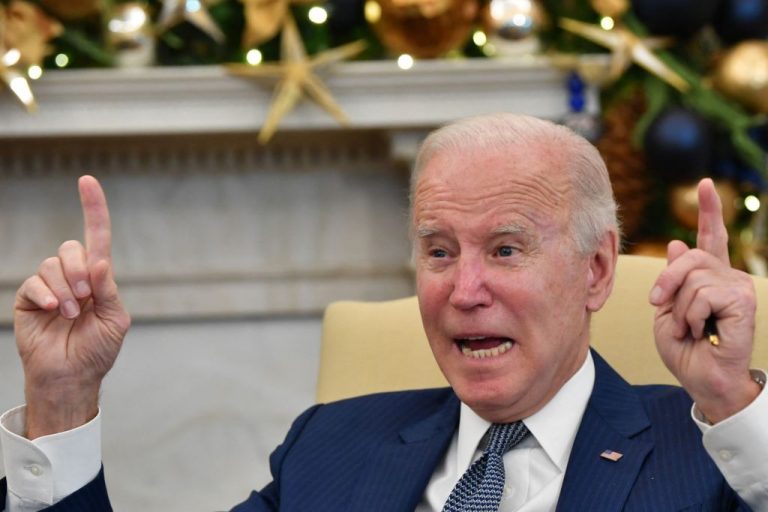 President Joe Biden in September called a tentative deal to avoid a nationwide rail strike a "big win for America." But the deal fell apart this week after receiving a split vote among the largest rail unions, raising concerns of a nationwide rail shutdown next month.
Railroad management and the four largest unions are now back at the negotiating table to try to find an agreement on issues including paid sick leave. The latest rejection of the September deal, which Labor Secretary Marty Walsh and Transportation Secretary Pete Buttigieg helped negotiate, came from the largest union, SMART-TD, which represents 28,000 railway workers. Fifty-one percent of the members voted no.
Biden touted the failed September agreement before the midterms, saying it would avoid a nationwide economic disaster.
"This is a win for tens of thousands of rail workers, and for their dignity and the dignity of their work," Biden said.
All the rail unions have to agree on a deal or they all will agree to a strike, which could come as early as Dec. 5. Around one-third of U.S. exports move by rail. SMART-TD president Jeremy Ferguson said Tuesday that a "strike could be averted."
"The ball is back in the carriers' hands at this point," Ferguson said. "It will be a difficult process. We will do our best. We want to keep America moving."
"A settlement would be in the best interests of the workers, the railroads, shippers, and the American people," he added.
The post Rail Unions Reject Deal Biden Touted as 'Big Win' Ahead of Midterms appeared first on Washington Free Beacon.