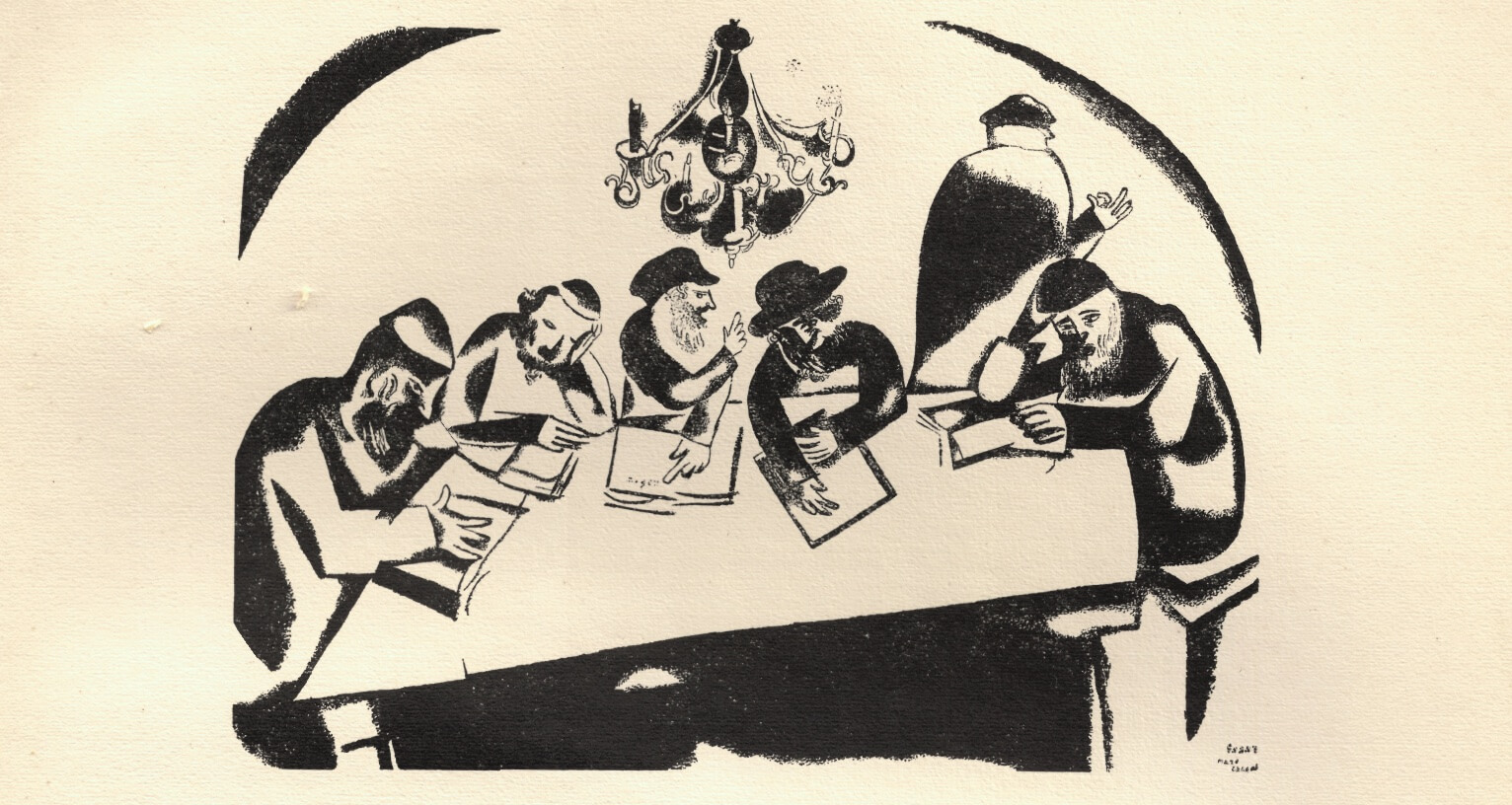 דאָנערשטיק, דעם 24סטן נאָוועמבער, וועט פֿיליפּ שוואַרץ, אַ דאָקטאָראַנט פֿון ייִדיש־שטודיעס בײַם וואַרשעווער אוניווערסיטעט, אָפּהאַלטן אַ רעפֿעראַט אינעם בר־אילנער אוניווערסיטעט וועגן דעם חב״דישן ייִדיש וואָס מע האָט גערעדט אין מיזרח־אייראָפּע.
די לעקציע, וואָס הייסט "די געאָפּאָעטיק פֿונעם חב״דישן ייִדיש: צווישן רײַסן און פּוילן", וועט געפֿירט ווערן אויף ייִדיש און וועט פֿאָרקומען פֿון 12:00 ביז 13:30 אויפֿן דריטן שטאָק פֿונעם בנין מדעי יהדות 410 אינעם בר־אילנער אוניווערסיטעט, רמת־גן.
אַ רעקאָרדירונג פֿון דער לעקציע וועט פֿאַרעפֿנטלעכט ווערן עטלעכע טעג נאָכן רעפֿעראַט אױפֿן פֿײסבוק־זײַטל פון דער "שנײַדערמאַן־קאַטעדרע פֿאַר ייִדישער קולטור און חסידיזם". כּדי צו זען דערגיין צי די רעקאָרדירונג איז שוין גרייט, גיט אַ קוועטש דאָ.
אין זײַן לעקציע וועט שוואַרץ פֿאָקוסירן אויף חיים יצחק בונין (1875 ־ 1943), אַ פֿאָרשער פֿון חב״ד־חסידות אין פּוילן צווישן די צוויי וועלט־מלחמות, וואָס האָט לכתּחילה געשריבן אויף העברעיִש אָבער האָט בעת דער ערשטער וועלט־מלחמה אַרויסגעגעבן עטלעכע דערציילונגען אויף ייִדיש, אַרײַנגערעכנט אַ זאַמלונג מעשׂיות, "חב״דיש".
אויפֿן סמך פֿון דער פֿאָרשאַרבעט פֿון יונתן מאיר וועט שוואַרץ דיסקוטירן פֿאַר וואָס בונין איז אַריבער אויף ייִדיש, און צי דאָס איז אפֿשר געווען צוליב זײַן קאָלאַבאָראַציע מיטן ליובאַוויטשער רבין, יוסף־יצחק שניאורסאָן. ער וועט אויך געבן דוגמאָות פֿון בונינס לשון וואָס איז געווען אָנגעפּיקעוועט מיט ווערטער און אויסדרוקן סײַ פֿונעם ווײַסרוסישן דיאַלעקט, סײַ פֿון די ליובאַוויטשער און אַנדערע תּלמידי־חכמים.
במשך פֿון די פֿאַרגאַנגענע צוויי יאָר האָט דער פֿאָרווערטס אַרויסגעלאָזט אַ צאָל ייִדישע אַרטיקלען פֿון שוואַרצן ווי, למשל, "איסלאַם, מחמד און מוסולמענער אין דער ייִדישער פּאָעזיע" און "אלישע ראָדין – אַ פּאָעט אַ מורד־במלכות װאָס איז געגאַנגען אױף קידוש־הלשון" — אַרטיקלען וואָס האָבן צוגעצויגן אַ סך לייענער.
The post Lecture: The Yiddish used by Rabbi Chaim Yitzchak Bunin, researcher of Chabad Hasidism appeared first on The Forward.