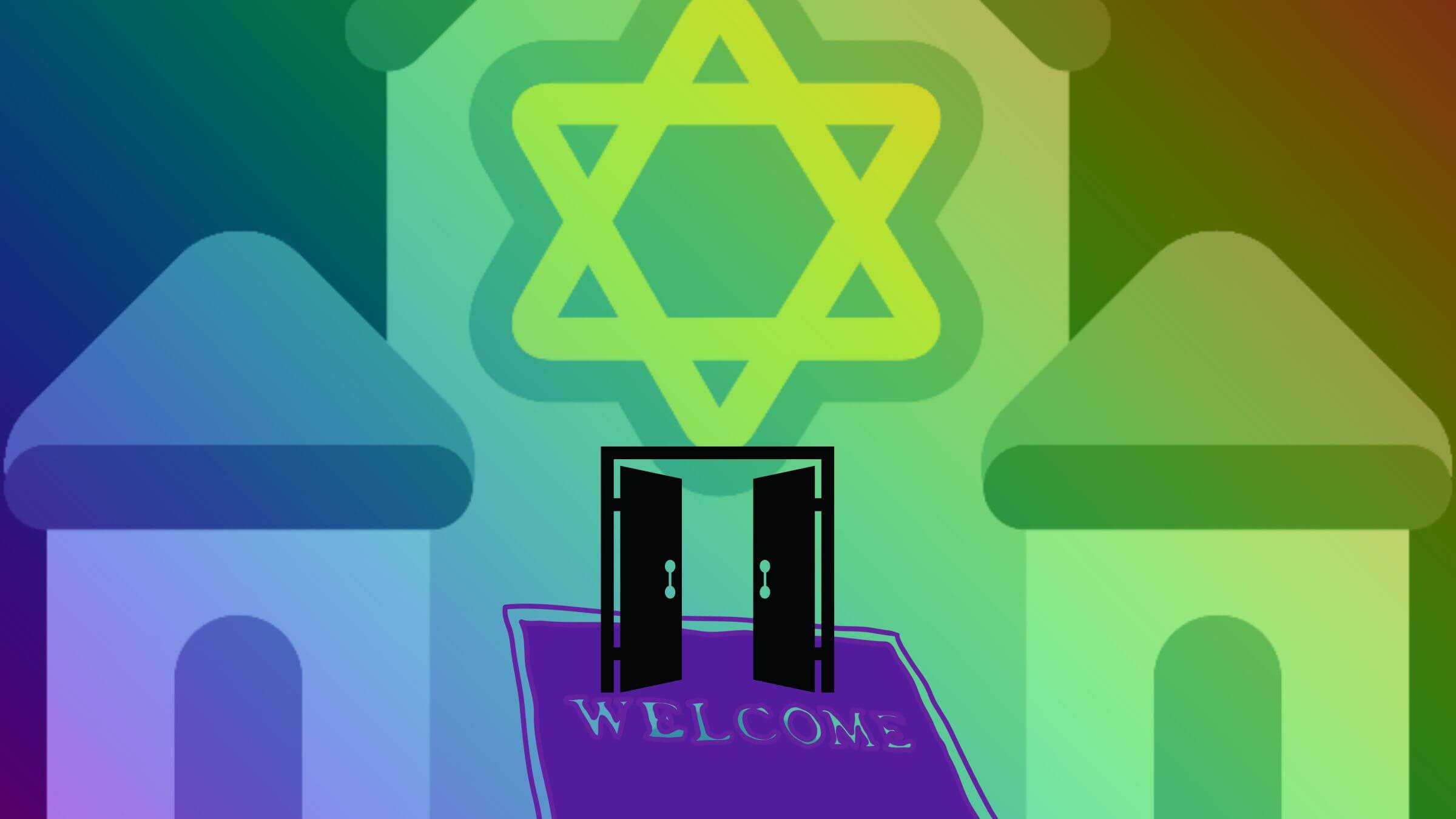 "We are a small tribe, and anyone who willingly joins us is a hero." 
"There is nothing less Jewish than gatekeeping who is a Jew."
"She deserves her seat in the shul."
These were among several hundred comments readers shared in response to our recent Bintel Brief advice column about whether a conversion to Judaism outlasts a failed marriage.
The column began with an anguished letter from a convert who said she loves being a member of the tribe, but felt "at sea" because her ex-husband challenged her right to remain Jewish after their divorce. In a response that mixed empathy with Talmudic reasoning, Bintel reassured her that she is as Jewish as anyone born to Jewish parents — and noted that her ex was acting in ways the rabbinic sages would have frowned on.
"As Jews, we are commanded to love converts," noted the Forward's Mira Fox. "Even reminding a convert that they were ever not Jewish is forbidden." 
Readers come through 
The column was among the most-read Bintel in years and generated a flood of supportive comments on Twitter, Facebook, Instagram, Reddit and via email — so many comments, and such rich sentiments, that we decided to share highlights here. (They are lightly edited for length and clarity.)
"If this person is in the LA area, I will go with her to shul any Shabbat she wants so she doesn't have to walk in alone," tweeted one reader. 
"Great advice and validation," commented another on Instagram. Her husband "can take pots and pans and art from their jointly owned property, but he can't take her Judaism back."
Curses, The Big Lebowski and West Side Story 
Some comments were flagged by social media algorithms as likely offensive, but it turned out they weren't antisemitic: They simply used four-letter words to berate the ex-husband. (Readers cursed him in Yiddish, too.)
Several readers quoted Walter Sobchak, a character from The Big Lebowski who, like our advice-seeker, remains a devoted Jewish convert after divorcing his Jewish wife. "Three thousand years of beautiful tradition, from Moses to Sandy Koufax," Sobchak says in the film to justify living in the past. 
On Reddit, readers took turns posting lines for this parody of West Side Story's "Jet Song": 
Once you're a Jew, you're a Jew all the way,

From your first challah slice to your last dying day.

Once you're a Jew, when the schmaltz hits the pan

You've got latkes around, you're a Hanukkah Man.
The experts weigh in
Rabbis, mental health professionals and academics were among those who weighed in. On Facebook, Rabbi Micah Streiffer applauded Bintel's answer and said: "This story isn't really about conversion — there's no question she's Jewish. What it's actually about is emotional abuse. Good riddance to the ex-husband."
Debra Wingfield, a counselor, emailed: "As a Jewish woman and advocate for women experiencing abuse in their marriages, post-separation, and post-divorce, I immediately recognized this as a form of spiritual coercive control. … She deserves her seat in the shul just as any other Jewish woman."
And Ellen Lewin, a University of Iowa professor emerita of gender, women's and sexuality studies and anthropology, wrote that she "was so impressed with your advice to this woman that I had to say something," adding: "The quotes from the Talmud that you offered were so powerful in terms of their illustration of how respected converts should be."
'My convert sister'
On Facebook, Jen Shaw wrote: "Oh, I wish I knew who this woman was so I could connect with her. I, too, converted and divorced. In the intervening years, I'm the one who ensured my kids had a Jewish education, I'm the one who makes the holidays for them, and I'm the one who continues to go to shul. I'm as fully Jewish as anyone else, and you, my convert sister, are too. Wherever you are, sending you love."
Another Facebook user, Irene Kronhill, wrote: "We are a small tribe, and anyone who willingly joins us is a hero." Chaim Gregorsi agreed with Bintel that "there is nothing less Jewish than gatekeeping who is a Jew or not." And one Twitter user said the ex did the woman "two favors: 1. Pointed her to Judaism 2. Then let her go."
Amid the overwhelming outrage at the anonymous ex-husband, one reader said they'd "like to hear his side of the story before making judgments." But even this person said of our convert: "Meanwhile G-d bless her."
We invite you to send in your questions to the Bintel Brief column; let us know what you think of our advice, and subscribe to the Bintel newsletter.
The post 'Sending you love': Readers uplift convert whose ex said she was no longer Jewish appeared first on The Forward.