Saved Stories – None
Jake Tapper: Trump Attacks FBI Only When His Side Is Threatened

Comey had "guts" when the FBI was investigating Clinton, Trump said, months before he fired the director.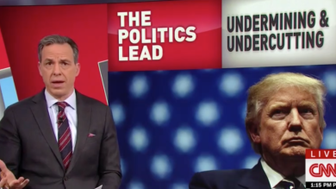 Donald Trump: The huge Israel announcement has overshadowed the Russia turmoil at home – ABC Online
Judge: Man accused of threatening court unfit to stand trial – Hudson Valley 360
Russian social media executive sought to help Trump campaign in 2016, emails show – Washington Post
Poll Shows Trump's Support Dropping Among White Evangelicals

The president's approval rating continues to fall in his first year in office.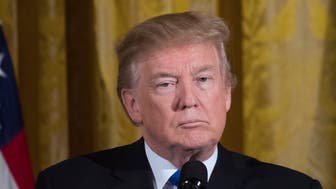 Why the Kremlin is suddenly admitting that it rigged the election in Donald Trumps favor

After a year of largely denying it, even while throwing in the occasional wink, the Russian government is now finally admitting that it rigged the United States presidential election in Donald Trump's favor. It's not saying so in exact words. Instead it's acknowledging through a state-controlled media outlet that it arrested one of its own intel officers for admitting to the U.S. that Russia rigged the election. Rachel Maddow broke this news on her show, but left it an open question as to why Russia is choosing now. I have some thoughts on that.
Keep in mind that just yesterday, Russian President Vladimir Putin announced that he's "running" for reelection in early 2018 after all. I'm putting "running" in quotes because he'll rig this election like he always does, and he'll win automatically. But this announcement is something of a surprise, because just a week ago, someone planted a series of stories in major European newspapers which claimed Putin was considering retiring. These stories had to have been planted by the Russian oligarchs as a warning to Putin: get your act together on this nonsense with Trump and sanctions, or we will put you out of business.
To be clear, even though Putin has total control over his puppet Trump, there is nothing that Putin can do to get Trump to lift U.S. sanctions on Russia. Both political parties are intent on increasing those sanctions, in retaliation for Putin's decision to rig the election for Trump. There is only one possible way Putin can get those sanctions lifted, even though it may be a long shot, and he's savvy enough to know it.
The United States will continue to take a defensive and punitive position toward Russia as long as Donald Trump illegitimately remains in power. If Trump is gone, and Russia begins to atone for its sins, then maybe those sanctions get incrementally walked back as a way of encouraging future good behavior. I'm not saying Putin is preparing to oust Trump in the hope of keeping his oligarchs happy. I'm just saying I think he's testing the waters for ousting Trump by admitting today that he rigged the election. Watch Putin's next move carefully.
The post Why the Kremlin is suddenly admitting that it rigged the election in Donald Trump's favorappeared first on Palmer Report.
Donald Trump's Jerusalem announcement faces further backlash: Russia, Canada, Pakistan condemn US decision – Firstpost
Emails show effort in Russia to help elect Trump – The Mercury News
Mark Caserta: DOJ should consider some factual Russian collusion – Huntington Herald Dispatch
Mark Caserta: DOJ should consider some factual Russian collusion

Huntington Herald Dispatch

And supplemental to the deal, the FBI gathered evidence that 

Russian

 nuclear industry officials were engaging in bribery, kickbacks, extortion and money laundering inside the U.S. as reported by The New York Times. And suppose, germane to the Uranium 

…
Colbert Brings Down The House By Using Trumps Words Against Don Jr.

"Late Show" host slams the latest claims from the president's son.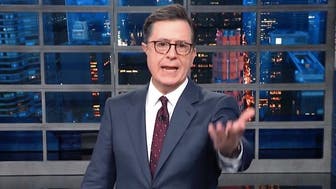 Russian Colonel General Identified as Key MH17 Figure – bellingcat
Can the president obstruct justice?
One of President Trumps private lawyers, John Dowd, made a bold claim Monday that a president cannot be found guilty of obstruction of justice. The statement raised a lot of questions for legal experts when it comes to laws applying to the American presidency: Can a president obstruct justice? Or is he immune from this as […]
Seven weeks in winter: Flynn, Trump and Comey – Washington Post
Watergate, Rebooted – Inside Higher Ed

Inside Higher Ed

Watergate, Rebooted

Inside Higher Ed

And it seemed endless. At this distance, I find it hard to believe just 16 months passed between the start of the hearings in May 1973 and Richard Nixon's 

resignation

 in August 1974. As with a building remembered from childhood, it felt a lot bigger 

…
The Evolving Stalemate Between Russia and the West – STRATFOR
Yale psychiatrist calls for Trump's formal assessment – New Europe
Yale psychiatrist calls for Trump's formal assessment

New Europe

While it is politically incorrect to reduce criticism to a 

psychological evaluation

, a Yale psychiatrist is daring to articulate a concern over the mental stability of the US President, Donald 

Trump

. In a letter to the New York Times on Friday, Dr 

…
Is Donald Trump's mental health becoming dangerous? Medical experts weigh in. – NBCNews.com
DOJ: Releasing James Comey memos would 'impair' Russia probe – WBIR-TV
The Strange Tale of Peter Strzok – The Atlantic

The Atlantic

The Strange Tale of Peter Strzok

The Atlantic

Nationwide, law enforcement tends to lean right, and during the campaign, Trump adviser 

Rudy Giuliani

 acknowledged receiving secrets from FBI insiders. While the Justice Department has a clear code of ethics, it does not preclude employees from holding 

… and more »
Russian President Vladimir Putin 'Deeply Concerned' At US Jerusalem Move – NDTV
Bitcoins soar to heavens in value, but leave a staggering toll on earthly environment

The jump in value of bitcoins has been nothing short of precipitous: A bitcoin that started 2017 worth $1,023 was trading at $16,999 at 2 p.m. Thursday. The currency has … Click to Continue »
Most Americans say senior Trump officials probably had 'improper' contact with Russia – CNBC
Paul Manafort's Lawyer Says A Ban On Ghostwriting Op-Eds With Russians Would Be Unconstitutional – HuffPost
Wray: FBI could reopen Clinton investigation after independent review – WJLA
How Trump Has Flip-Flopped on Intelligence Agencies – New York Times