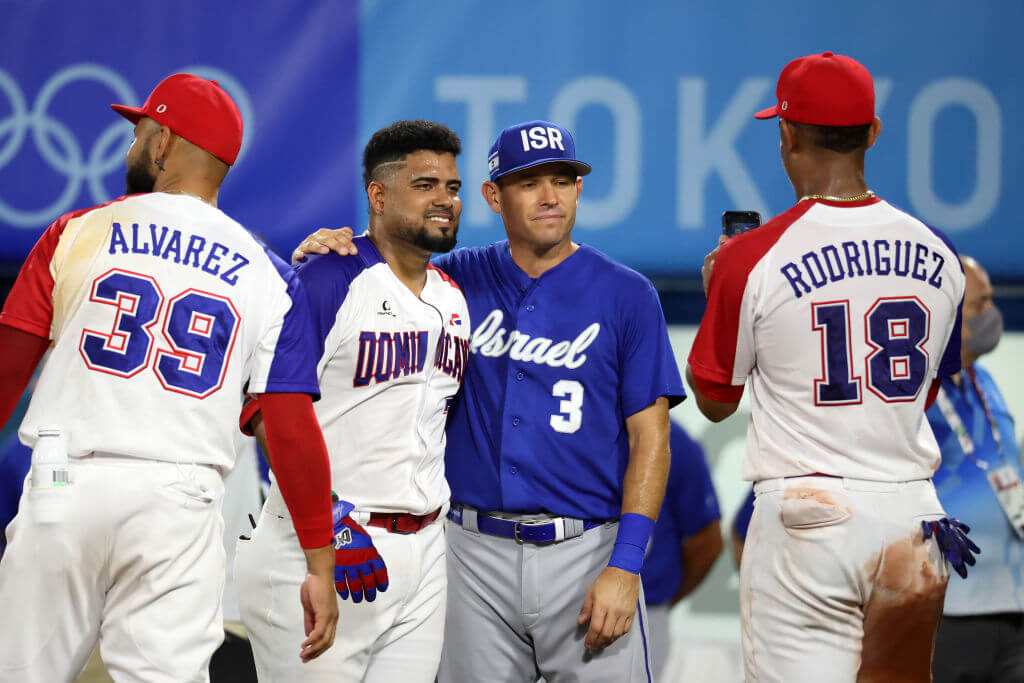 Team Israel is back for the 2023 World Baseball Classic, six years after the squad of Jewish jocks toppled Cuba, South Korea and the Netherlands on its way to a surprising run to the quarterfinals of the competition.
For fans of Team Israel looking to watch Joc Pederson, Alex Bregman and other Jewish MLB stars in action at LoanDepot Park in Miami — where all of the World Baseball Classic's Pool D games will be played — tickets are currently on sale on MLB.com.
All World Baseball Classic games will be broadcast on FOX Sports networks.
Here's Team Israel's World Baseball Classic schedule, with all times Eastern:
Sunday, March 12: Israel vs. Nicaragua at 12 p.m. Buy tickets here.
Monday, March 13: Israel vs. Puerto Rico at 7 p.m. Buy tickets here.
Tuesday, March 14: Israel vs. Dominican Republic at 7 p.m. Buy tickets here.
Wednesday, March 15: Israel vs. Venezuela at 12 p.m. Buy tickets here.
The full Team Israel roster hasn't been announced yet, but a number of major leaguers have committed to participating.
The post How to watch Team Israel at the World Baseball Classic appeared first on The Forward.