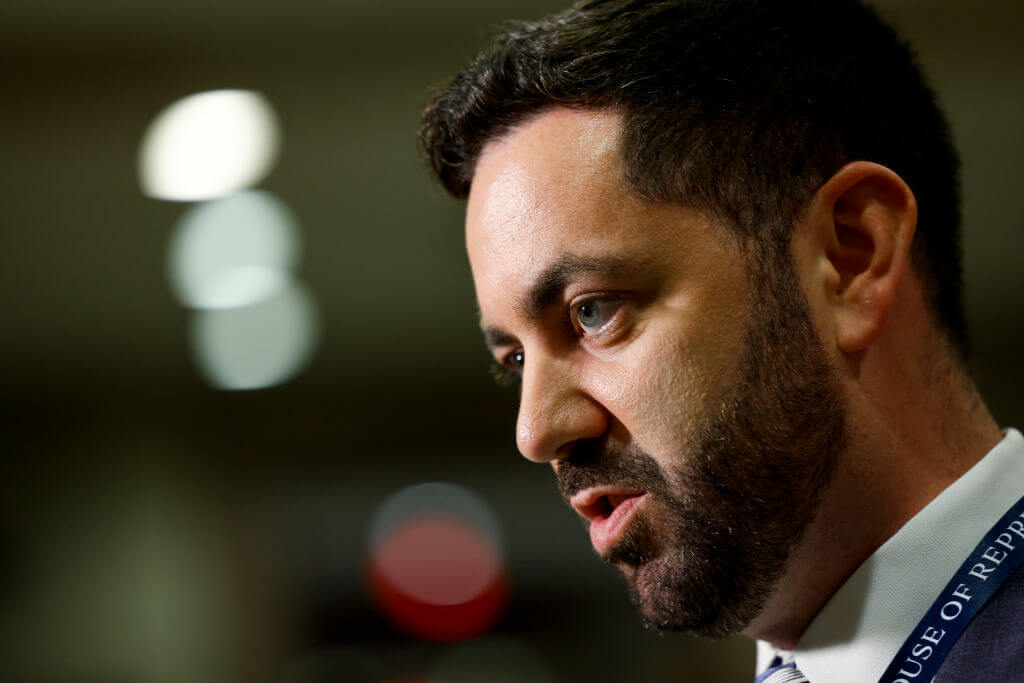 Rep. Michael Lawler, a freshman Republican who represents New York's Hudson Valley, said he will seek to strengthen the U.S.-Israel relationship as a member of the influential House Foreign Affairs Committee.
Lawler, 36, was among 13 new Republican members assigned to the 52-member panel chaired by Texas Rep. Michael McCaul on Tuesday. 
"With ongoing challenges in the Middle East and an emboldened Iran looming, it will be critically important to bolster our support for one of our closest allies, Israel, in the coming weeks, months, and years," Lawler, whose district includes a significant number of Orthodox Jews, said in a statement. 
Lawler defeated Democratic incumbent Sean Patrick Maloney in the midterm elections by a slim 2,000-vote margin. Rockland County's sprawling Hasidic communities, which make it the county with the largest Jewish population per capita in the nation, threw their support behind him. 
The House Foreign Affairs Committee has jurisdiction over diplomatic and national security matters, including foreign assistance, war powers and the enforcement of international sanctions.
In a recent interview, Lawler said that traveling to Israel will be "one of my first endeavors" after taking office. 
Lawler said that he supports the expansion of the Abraham accords, the normalization agreements between Israel and Arab countries, as "a very critical component of securing peace in the Middle East and the safety of Israel." He said that the relocation of the U.S. embassy to Jerusalem in 2018 was key  in "making it clear that the U.S, and Israel's bond is strong and that we will not tolerate anyone or any nation trying to destroy the State of Israel." 
Asked if he would support a bipartisan House resolution that would express support for the two-state solution in peace negotiations between Israel and the Palestinians, Lawler said he would consider voting in favor if it would bring lasting peace. "There needs to be good faith on both sides to try and bring about a peaceful solution," he said. "But there needs to be an understanding that Israel is there to stay and that we support them wholeheartedly." 
Lawler, who previously served two years in the New York State Assembly, said took credit for lowering the temperature in Rockland County after local GOP party officials in 2019 posted a video widely criticized as antisemitic. 
At Lawler's in-district swearing-in ceremony on Sunday, Rabbi Abraham Horowitz, a Hasidic rabbi from Monsey, said the congressman has always been a friend of the community.
"That's something that as a member of Congress I would seek to do on a larger scale," Lawler told the Forward.
The post GOP freshman Lawler promises to boost Israel from seat on key House committee appeared first on The Forward.