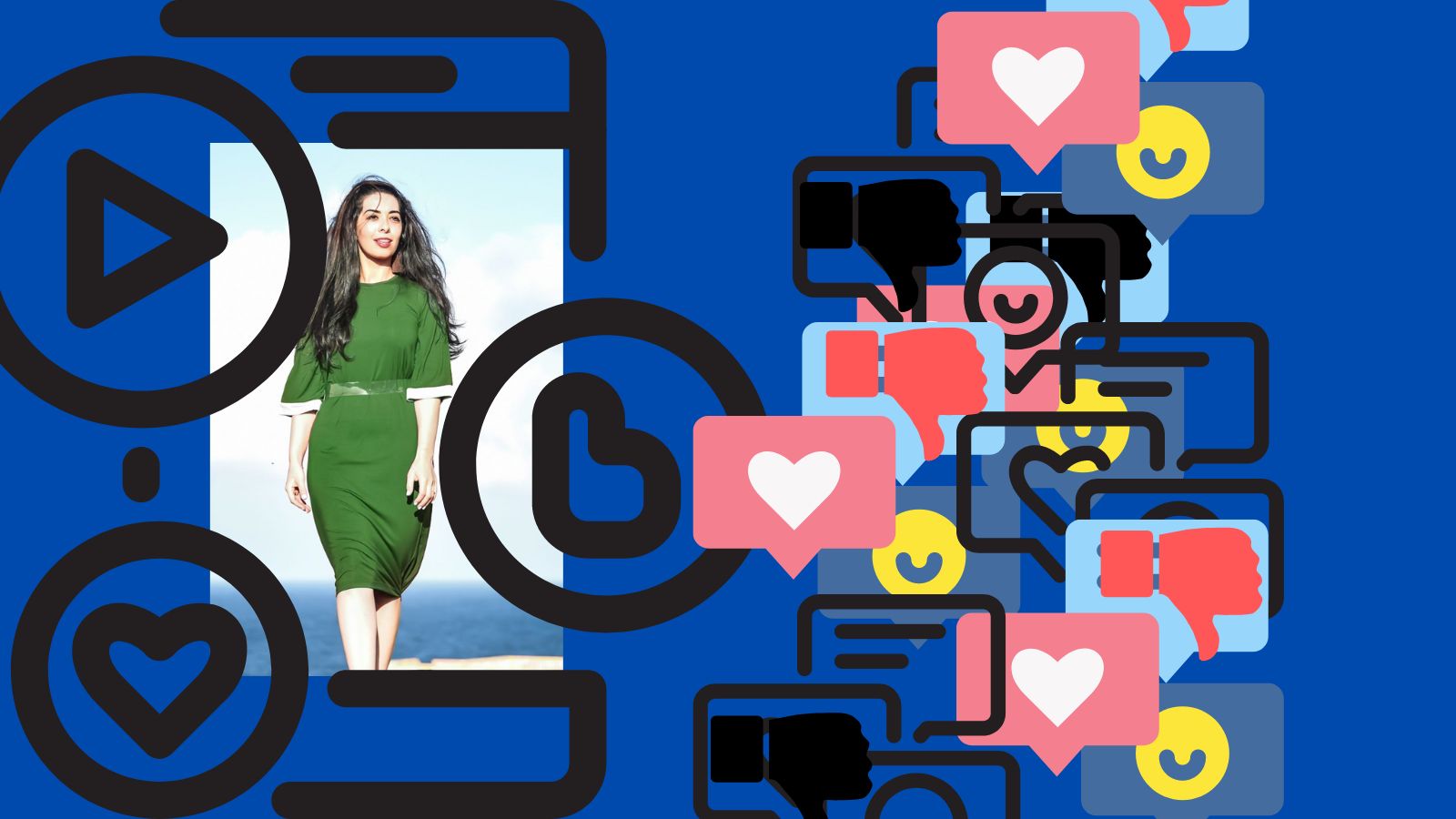 Adina Miles-Sash was midway through an Instagram Live discussion about unplanned pregnancies when her friend Riki Rose said she had an important question and asked to share her screen. 
At least, Miles-Sash thought that the user, whose Instagram handle included her friend's first and last name, was Riki. But the image that appeared on the screen was that of a man — exposing his genitals to hundreds of viewers.
Miles-Sash — who uses the Instagram handle @flatbushgirl — is an influencer and activist in the Orthodox community. She's best known for her outspoken posts advocating for women in the frum, or Jewishly observant, world. She has criticized the erasure of women's faces from Orthodox publications with the hashtag #frumwomenhavefaces, after attempting to place an ad in the Flatbush Jewish Journal and being told that neither her face nor the word "girl" would be printed. She speaks out about agunot, or "chained women," whose husbands will not give them a get, the document required for religiously valid divorce. She even ran for local office in Brooklyn, where she lives, in part to "create an exhibit out of what happens when an Orthodox Jewish woman runs for office," she said in a phone call. "My whole mission statement is about exposing examples of the misogyny and the discrimination and the sexism that exists in our midst."
Not all of her posts are so edgy — Miles-Sash also posts comedy videos about cleaning for Shabbat or fun activities in Borough Park. But her activism has made Miles-Sash a controversial figure in the frum world, and commenters on her posts, as well as on forums frequented by Orthodox Jews, often accuse her of hating or betraying the Hasidic world.
Miles-Sash was hosting the Instagram Live event with Shifra, a Jewish organization that helps women find resources to deal with unplanned pregnancies. (Critics have said Shifra is a crisis pregnancy center, an organization which poses as a neutral health center but has an anti-abortion mission; Shifra's site says it's composed of a "diverse group of Jews" including both pro-choice and anti-abortion.) 
During the event, one of the viewers asked to join the live, to share her perspective and ask a question. Miles-Sash allowed her to broadcast her own video.
Then, a naked man appeared on screen, standing in front of a bed, his head out of the shot.
"It was a strategic attempt to get me to trust the person," said Miles-Sash, who realized only after the event that the perpetrator had created a username to mimic her friend's, subtly adding an underscore to the original. "There's a certain intimate knowledge that he had to have in order to select her as the perfect person to bait me."
Miles-Sash doesn't know the perpetrator's identity However, she believes he has done this before, even hypothesizing that the man who crashed her event was the same one who exposed himself on an Instagram Live hosted by former contestants on The Bachelor; the bed and fabric in the background of both videos looked the same, she said. 
"I think this person is at risk of involving other people," she said. "I'm in the process of opening an investigation with the FBI."
Playing the blame game
After the incident, Miles-Sash leapt into action, posting videos condemning the man for digital sexual assault, and criticizing the lack of resources available to identify or prosecute people for online indecent exposure. Meanwhile, screen recordings of the incident began to go viral, circulating in Hasidic WhatsApp groups.
Many viewers from the event messaged her with sympathetic anger.. Rabbis and other influencers chimed in on Instagram and Twitter to offer support and to condemn the man's action.
But many people also messaged Miles-Sash with condemnation. Some blamed her for the videos of the incident circulating, continuing to spread the exposure to more viewers. Others said she deserved the harassment due to her previous criticism of the Orthodox community and her discussion of topics some in the frum world consider inappropriate, such as abortion or even female anatomy. 
"You sound like an angry liberal," a user named Tuvy Lemberg wrote to Miles-Sash in a private message she screenshotted and posted to her profile. When she messaged back that she in fact is "an angry feminist liberal," he replied, "So maybe tonight you got what you deserve."
Laibel Weiner, a frum man who runs the podcast Mislaibeled, laughed at the incident on his podcast's Instagram page, bantering about the size of the man's penis, and accused Miles-Sash of being unable to take a joke. In a thread on a frum women's parenting forum called Imamother, women even hypothesized that Miles-Sash had planned the incident for attention, a conspiracy theory that rapidly gained traction.
Miles-Sash said her detractors all have one thing in common: "their perspective on the community, their allegiance to upholding the patriarchy," Miles-Sash said. "It sounds so cliché, but literally."
The backlash has sparked a larger conversation about double standards applied to men and women in the frum community. 
"So according to them, women can't show their faces in public but it's OK for men to show their private parts in public?!" one woman wrote indignantly in a message to Miles-Sash that she posted to her public profile. "Make it make sense."
After the Mislaibeled podcast joked about the indecent exposure, another woman messaged Miles-Sash with her frustration: "This is appropriate Jewish behavior but gd forbid you don't wear tights," she wrote, adding an eye-roll emoji.
For her part, Miles-Sash said the raging debate doesn't surprise her. Rather, it exemplifies exactly the issues at the heart of her activism. She's meticulously documenting both the support and criticism, posting screenshots of texts and messages to her profile. But mostly, she's persevering in her offline projects: Miles-Sash currently works as an EMT and a doula, and is training to become a kallah, the woman who teaches brides about their bodies and religious rights. "For me, it behooves this community that I love and care about so much not to forget about centering and equalizing the divide that exists within its own midst," she said.
"The more I see this pushback on women's independence or self-sufficiency," she said, "I try to rise to the occasion. I'm not just an influencer behind the screen."
The post An indecent exposure online exposes controversy in the Orthodox world appeared first on The Forward.