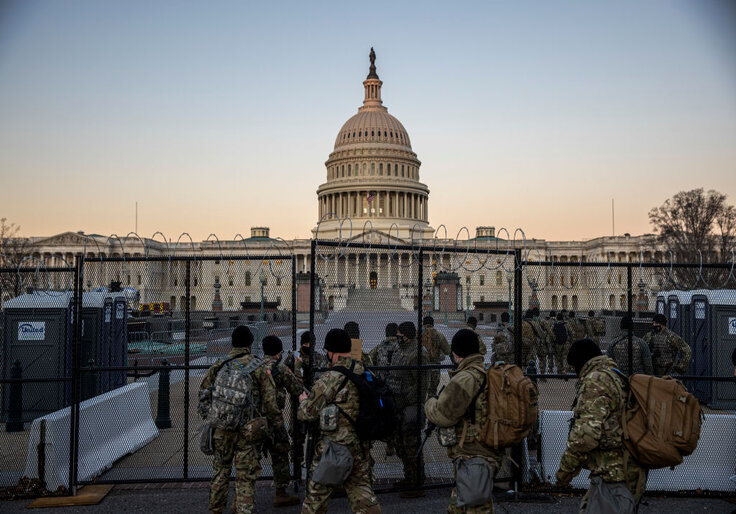 The FBI had up to eight informants inside the Proud Boys around the time of the Capitol riot on Jan. 6, 2021, raising questions as to why agents did not alert authorities beforehand.
The revelation comes from court filings for next month's trial of five Proud Boy members. They are charged with seditious conspiracy in relation to involvement in the Capitol breach.
The defendants' lawyers asked the court to drop the indictment or delay the trial in light of the new information, the New York Times reported:
In the papers, some of which were heavily redacted, the lawyers claimed that some of the information the confidential sources had provided to the government was favorable to their efforts to defend their clients against sedition charges and was improperly withheld by prosecutors until several days ago.
A closed court hearing was held on Monday to discuss the informants in Federal District Court in Washington. Lawyers for the Proud Boys have asked Judge Timothy J. Kelly, who is overseeing the case, to dismiss the indictment—or at least delay the trial to give them more time to investigate the newly revealed informants.
Kelly did not release a decision on the future of the trial by Monday. Defense attorneys argue the information provided by the informants was not "suppressed" or relevant to the trial.
It is not known what information was shared by the informants because of redactions made in the documents. Details are expected in the Dec. 12 trial, unless it is postponed or dropped.
The post FBI Had Informants in Proud Boys During Jan 6 Riot appeared first on Washington Free Beacon.