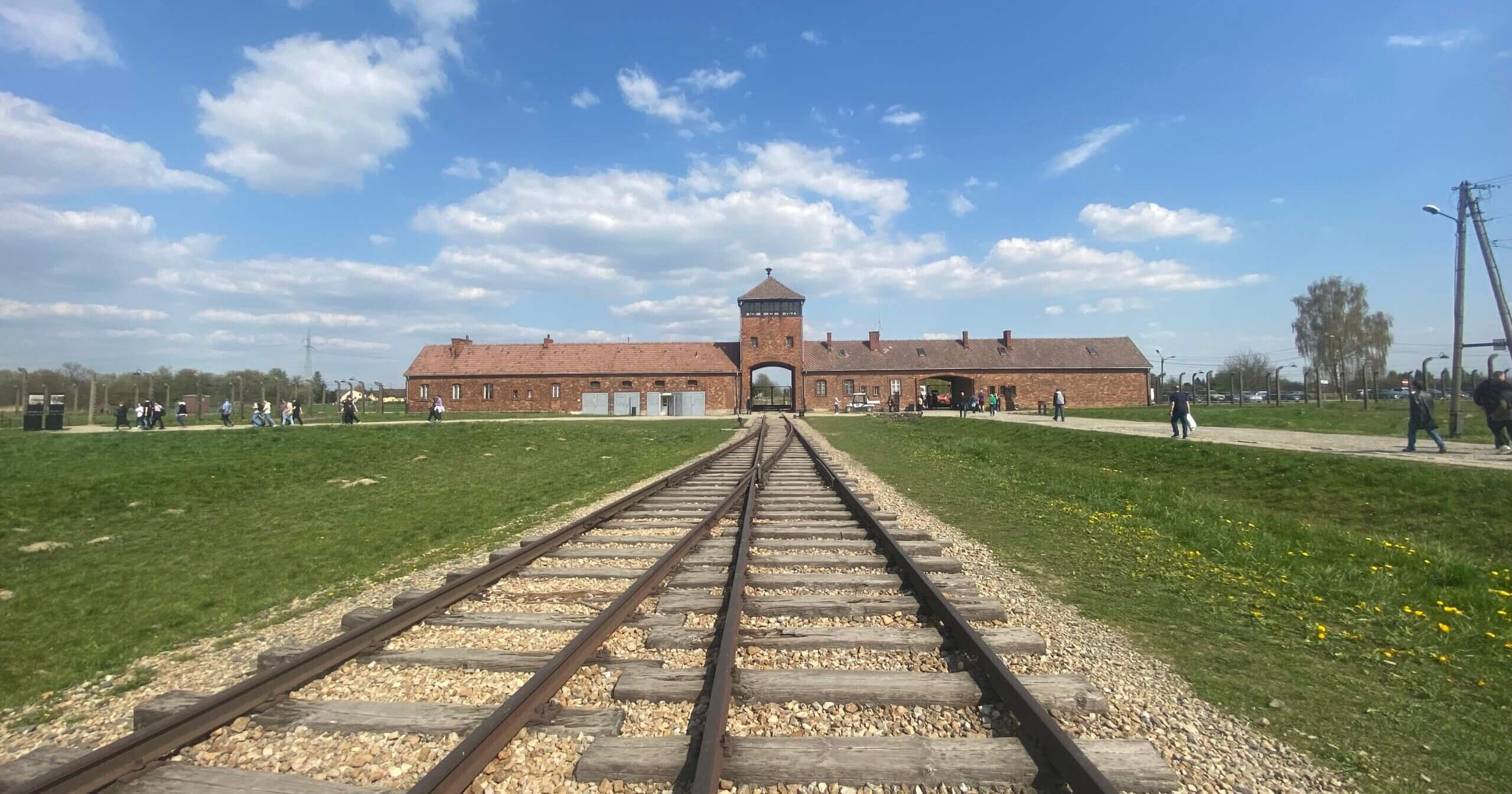 Almost half of Americans don't know how many Jews perished in the Holocaust, according to data from a survey conducted for the American Jewish Committee. 
Of the Americans over the age of 18 who were polled, only 53% knew that 6 million Jews died in the Shoah. Another 2% believed fewer than 1 million lost their lives while 11% said more than 12 million died. One out of five said they weren't sure. 
The data on Holocaust knowledge is taken from a larger survey on antisemitism in the U.S. that will be released in February. 
"Lacking knowledge can open pathways to trivialization and denial of the Holocaust that also contribute to rising antisemitism," said AJC CEO Ted Deutch in a statement. "As we mark International Holocaust Remembrance Day, 78 years after the liberation of Auschwitz, it is imperative that Americans continue to learn about the most documented, planned genocide in modern history — the Nazi extermination of one-third of the Jewish people."
International Holocaust Remembrance Day is Jan. 27, marking the anniversary of the liberation of Auschwitz in 1945. 
Those taking part in the poll were asked four questions about the Holocaust. Aside from how many Jewish victims there were, they were asked when it took place, how Adolf Hitler came to lead Germany and what Auschwitz was. 
Only a quarter were able to answer all four questions correctly. A quarter also said they had been to a Holocaust museum or memorial at some point in their life. 
The poll, which surveyed a pool of 1,004 nationally representative respondents over the age of 18, was conducted on behalf of the AJC by research firm SSRS and had a margin of error of +/-3.8% with a 95% confidence level. 
In 2020, a similar poll of American millennials and Generation Z by the Conference on Jewish Material Claims Against Germany found a "disturbing" lack of knowledge about the events of the Holocaust.
That survey found that 36% of respondents thought 2 million or fewer Jews had lost their lives while nearly 20% of those asked in New York said the Jews caused the Holocaust. Almost half of the people polled could not name a single concentration camp.
That same year, a Pew Research Center poll similarly found that fewer than 50% of American adults knew how many Jews had died in the Holocaust or that Hitler had come to power democratically.
New York Gov. Kathy Hochul signed a legislative package last summer mandating Holocaust education in schools statewide. But there's debate over whether such efforts are effective.
The post Almost half of Americans don't know how many Jews died in the Holocaust, AJC survey says appeared first on The Forward.