Photo from "Favorite Jewish Movie Scenes of All Time"
_____________________________________
Police: Dallas cop walked into the wrong apartment — then shot and killed a man inside
September 07, 2018 07:51 AM
DALLAS 
A police officer is on administrative leave pending the outcome of an investigation into a shooting that happened Thursday night at an apartment complex south of downtown Dallas.
Just before 10 p.m., after finishing a full shift, the unnamed officer entered an apartment she mistakenly believed was her own at the South Side Flats at 1210 S. Lamar Street, according to a police news release.
1210 S Lamar St, Dallas, TX 75215, USA
Police said that "at some point," she shot a 26-year-old man inside the apartment, then called police dispatch. Responding officers administered first aid and the man was transported to an area hospital and pronounced dead.

1807 Gould St, Dallas, TX 75215
See Also:
• "Over the final months of the JFK presidency, a clear consensus" emerged within Dulles's sinister network of financial, intelligence, and military associates: "Kennedy was a national security threat. For the good of the country, he must be removed. And Dulles was the only man with the stature, connections and decisive will to make something of this enormity happen." And so he did. (Gulp!)
Does Talbot make a convincing case for such allegations, and for the argument that unites them?
That Allen Dulles exercised enormous power and abused that power in myriad ways; that he ordered assassinations of undesirables abroad; that his CIA destabilized foreign governments in the Third World based on grossly exaggerated assessments of Soviet subversion; that he integrated high-level Nazi intelligence agents into CIA and West German intelligence networks—all these allegations are clearly borne out by the facts presented here, and confirmed by the work of many other investigators.
The evidence that Dulles was the ringleader of a network of hardline, Cold War national security types that constituted a secret government, and that that "government" assassinated a president, is brilliantly and alluringly presented—so well presented, in fact, that one could almost believe it. But not quite…"
Did CIA Director Allen Dulles Order the Hit on JFK? https://t.co/nyie0b8vfh via @thedailybeast

— Michael Novakhov (@mikenov) September 8, 2018
 –
Allen Dulles and Lee Harvey Oswald – GS
Allen Dulles and Lee Harvey Oswald and Abwehr
www.maebrussell.com/…/Nazi%20Connection%20to%20JFK%20Assass.html
"He's on our side and that's all that matters," chuckled Allen Dulles, a U.S. intelligence … named Lee Harvey Oswald was posted to the U-2 spy plane operation there. …. The Abwehr, Reinhard Gehlen and Maydell were overlooked by the FBI. 
_________________________________
Saved Stories – None
Caseworker visited Largo family one day before child's disappearance
LARGO — On Friday, a caseworker visited the apartment
Jordan Belliveau
shared with his mother, police said.
On Sunday, phone screens lit up with an Amber Alert that the 2-year-old boy was missing, sparking an intensive search by police.
On Tuesday, authorities found his body in a wooded area tucked behind the Largo Sports Complex. Largo police detectives arrested his mother, 21-year-old
Charisse Stinson
, in the child's death.
The case has rattled the community, devastated family members and made some question how a child on the radar of multiple child welfare agencies could have fallen so far through the cracks.
"Jordan was failed by the system," his former foster parents said in a statement. "He was failed by many people who should have protected him but didn't."
Stinson initially told authorities that a man had offered her and Jordan a ride Saturday night while they were walking near Belcher Road and East Bay Drive. The man, identified as "Antwan," knocked her unconscious, she said. She woke up in Largo Central Park without Jordan.
Police Lt. Randall Chaney said Wednesday that detectives believe that was all a lie.
"During her interview, she would constantly change what she was saying based on the line of questioning," Chaney said, characterizing the young mother as "deceptive." "There was no feeling with them that there was any remorse, only her attempting to escape the reality of the story by making things up as she went."
RELATED: Police: Mother faces murder charge in death of 2-year-old Jordan Belliveau
According to an arrest report, Stinson told police during questioning that she struck 2-year-old Jordan Belliveau in the face "during a moment of frustration" after the child suffered an "unexplained, serious injury" to his right leg.
She told police she hit the child in the face with the back of her hand early Sunday, causing his head to strike a wall in her home.
The blow caused him to have seizures, according to the report.
As his condition worsened, according to the report, Stinson took Jordan to a wooded area during the night and left him there. Injuries found on the child's body are consistent with what she said, according to the report.
Detectives received information from a third party about the location of Belliveau's body, Chaney said. Authorities found him in the woods east of Lake Avenue NE and McMullen Road behind a baseball field at the Largo Sports Complex. It's unknown whether Jordan was dead or alive when he was dropped in the woods.
Detectives arrested Stinson on Tuesday on first-degree murder and aggravated child abuse charges. While detectives believe she acted alone, they are still looking for a passerby who may have encountered her Saturday night near the 7-Eleven at 1200 E Bay Drive.
Pinellas-Pasco Circuit Judge Nancy Moate Ley ordered Stinson held without bail on the murder charge and $500,000 for the child abuse charge at Stinson's first appearance Wednesday. She also appointed a public defender for Stinson, who said she could not afford a lawyer.
As the case worked its way through the court system, more details emerged on Jordan's short life.
Family members and police confirmed Jordan had recently reunited with his mother after a stay in foster care.
His former foster parents, Sam and Juliet Warren, said in a statement the child had lived with them from January 2017 until he was returned to Stinson on May 31. The Florida Department of Children and Families said in a statement Wednesday that it would conduct a special review of prior contact with the child.
Family members and friends of the child's father, who is also named Jordan, had biting words for the child's mother, speaking to reporters after the court hearing.
"Why should she be given a chance? My grandson was not given a chance," said his grandmother, Jessica Belliveau. The "death penalty's too easy. I want her to live her life out knowing what she did to my grandson."
They also expressed frustration at what they said was a failure of the child welfare system.
"Where was the caseworker?" said the child's great aunt, Nakishia Pressley. "Where were you? Why didn't you check up on this baby?"
The caseworker who visited Jordan and his mother's Largo apartment on Friday was from Directions for Living, according to police. The Clearwater agency is a subcontractor of Eckerd Connects, which contracts with DCF to run foster care in Pinellas and Pasco counties.
Directions released this statement from president and CEO April Lott:
"We are devastated to learn the tragic details of this case as they have unfolded. We grieve alongside Jordan's family and our community as we process this heartbreaking information."
Lott said her organization is working with investigators in the case but would not release any other information.
DCF and Eckerd representatives said their agencies had prior contact with the family but did not release further details Wednesday. So did the Pinellas County Sheriff's Office, which conducts child welfare investigations.
Jessica Belliveau added that welfare workers were planning to conduct a study of her home Wednesday to consider whether Jordan could live with her. Stinson was unemployed and being evicted from her apartment, she said.
"He's got a whole family," Pressley said. "All of us would have pitched in."
Records show Jordan's parents had a tumultuous relationship with allegations of domestic violence flying between them. Jessica Belliveau and Pressley said they believe Stinson killed the child out of revenge. The elder Jordan had broken up with Stinson in July, they said.
RELATED: Amid strife, missing boy's father says he doesn't believe mother's story
"She told him she was going to make him hurt like he made her hurt," said another great aunt, Sheryl Pressley.
Adding to the complication is that Stinson is pregnant, Jessica Belliveau said. The grandmother said she's planning to take that child.
"She will not hurt another baby again, and I put that on Jesus," she said.
On Wednesday, photos from Jordan's former foster parents circulated online. The child smiled in almost all of them, beneath a head of curly brown hair, wearing a onesie that said "Flexin' Friday" in one, holding an American flag in another, reaching toward the camera on the hip of his foster mom in a third.
"Jordan was filled with joy," the Warrens said. "Most folks knew the Jordan that was laid back with an easy smile and a twinkle in his eye. He was our 'Mr. Chuckles.'"
When asked what the loss meant for his family, Jessica Belliveau answered quickly.
"Our world."
Contact Kathryn Varn at (727) 893-8913 or <a href="mailto:kvarn@tampabay.com">kvarn@tampabay.com</a>. Times staff writer Christopher O'Donnell contributed to this report.
READ MORE
Police: Mother faces murder charge in death of 2-year-old Jordan Belliveau
Amid strife, missing boy's father says he doesn't believe mother's story
Largo police release sketch of man sought in disappearance of 2-year-old boy
Mike Nova's Shared NewsLinks
wilhelm keitel – Google Search
---
wilhelm keitel – Google Search
---
wilhelm keitel – Google Search
---
wilhelm keitel – Google Search
---
Chef Daniel Brophy – Google Search
---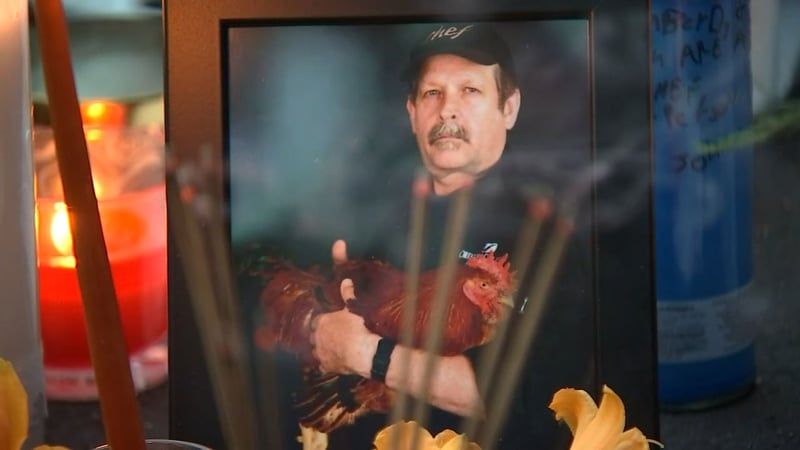 Chef Daniel Brophy – Google Search
---
Chef Daniel Brophy – Google Search
---
Chef Daniel Brophy – Google Search
---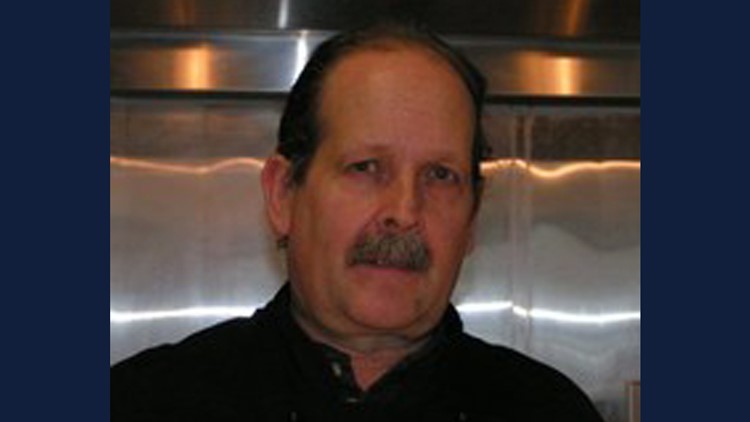 Chef Daniel Brophy – Google Search
---
<a href="http://KGW.com" rel="nofollow">KGW.com</a>
–
Jun 4, 2018
PORTLAND, Ore. — Portland police have arrested a suspect in connection to the shooting death of 63-year-old chef Daniel C. Brophy on June …
Eater Portland
–
22 hours ago
The wife of Oregon Culinary Institute instructor Daniel Brophy was … culinary school, where they found the 63-year-old chef instructor shot. Now …
Romance novelist Nancy Crampton-Brophy arrested in murder of her chef husband
---
Crampton-Brophy
describes herself on her website as the author of "fiction books under the Romance Suspense genre." Among her works is
a series with the tagline "wrong never felt so right,"
which includes titles such as
"The Wrong Hero,"

"The Wrong Brother," and

"The Wrong Husband."
Dallas officer goes home to wrong apartment, kills man inside, police say – Story
---
DALLAS
 – An off-duty Dallas police officer shot and killed a man after walking into the wrong apartment in her building just south of Downtown Dallas.
It happened around 10 p.m. Thursday. The Dallas Police Department said the officer had just finished her shift and entered what she believed was her own apartment at the South Side Flats. The complex is near the department's headquarters on Lamar Avenue.
But it was not the right apartment and the officer ran into a man who she didn't recognize. She ended up shooting him. Responding officers found 26-year-old Botham Shem Jean badly wounded. He was taken to the hospital and died a short time later, police said.
Police would not say whether the female officer fired her weapon because she thought Jean was an intruder or for some other reason. It's not yet clear how she got into the wrong apartment.
People who live nearby said they got a notification about the shooting on the app Nextdoor. They can't believe what happened.
"Super scary because the police are supposed to protect you and then they come home and, you know, you're just hanging out in your own house and then they come home thinking they're home or whatever. I don't know if she was tired but that's pretty scary," said Richard Healy Nelson, who lives in the complex.
Dallas police have not yet released the officer's name. She is now on administrative leave.
The department is still investigating and will be conducting a joint investigation with the Dallas County District Attorney's Office.
Dallas officer enters apartment thinking it's her own, fatally s
---
DALLAS (RNN) – A Dallas police officer shot and killed a man Thursday night after entering the wrong apartment.
Authorities said the female police officer mistakenly believed the apartment was her own.
The incident occurred at the South Side Flats, not far from a police station, according to the 
Dallas Morning News
.
The woman arrived at the apartment after her shift to find Botham Shem Jean, 26, inside, according to police.
An altercation ensued but authorities did not say how the incident escalated.
A police spokesman said Jean was taken to Baylor University Medical Hospital where he was pronounced dead.
Jean was the son of the former permanent secretary of St. Lucia, Alison Jean, according to the 
St. Lucia Times
.
The officer has been placed on administrative leave while the shooting is being investigated.
Copyright 2018 Raycom News Network. All rights reserved.
dallas female police officer – Google Search
---
NBC 5 Dallas-Fort Worth
–
4 hours ago
A Dallas police officer shot and killed a man after entering an apartment unit she believed was her own, police said. The shooting happened at …
<a href="http://Heavy.com" rel="nofollow">Heavy.com</a>
–
7 minutes ago
Update: A Dallas police officer shot and killed a man after entering an … Although the female officer has not yet been identified, police did lay …
nancy crampton brophy – Google Search
---
Dallas officer enters apartment she mistakes for her own, fatally shoots man inside
---
Get breaking news alerts and special reports. The news and stories that matter, delivered weekday mornings.
A Dallas man was killed late Thursday when a police officer returning home from her shift entered the wrong apartment in her building and eventually opened fire, authorities said.
Details surrounding the death of Botham Shem Jean, a 26-year-old native of St. Lucia, were not immediately available early Friday.
His mother, Allie Jean, said in a phone interview from her St. Lucia home that his family was stunned to learn of his death.
"He did no one any wrong," she said.
Dallas police in a statement said that preliminary information suggests the officer involved called for help, and told responding officers that "she entered the victim's apartment believing that it was her own."
The incident began just before 10 p.m. CT (11 p.m. ET) at the South Side Flats, an upscale apartment complex directly south of Dallas' downtown.
During the encounter, the officer was in full uniform and "fired her weapon striking the victim," police said.
Jean was taken to the hospital and died. The Dallas County Medical Examiner later released his identity.
The officer was not immediately identified, and was being placed on administrative leave during the investigation.
At a news conference early Friday, Dallas police Sgt. Warren Mitchell said they had yet to interview the officer and would not speculate as to whether she mistakenly entered another apartment and believed the man already inside was an intruder.
"We still have a lot to do in this investigation," Mitchell added.
Allie Jean said her son lived in a gated apartment complex and had no reason not to trust anyone who was at his door.
"He's that kind of person," she said.
But she questioned how the situation could have escalated to her son's shooting.
"Somebody has to be crazy not to realize that they walked into the wrong apartment," Allie Jean said. "He's a bachelor. Things are different inside."
"And if you try your key and it doesn't work, that should make you realize you're at the wrong apartment," she added. "Every door for each apartment is also numbered."
Allie Jean said she would speak with her son daily, usually before 10 p.m., but thought he might be out after she didn't hear from him.
She remembered her son, who was nicknamed Bo, as a top student in St. Lucia who loved serving as a song leader in church. She said he graduated from Harding University in Arkansas in 2016, and then remained in the U.S. after getting an internship at PricewaterhouseCoopers in Dallas, where he worked in the risk assurance department.
"We were very, very close," Allie Jean said. "We would talk about everything, about politics. Botham loved everyone, and everyone loved him."
His sister, Allisa Charles-Findley, had spoken to him before his death: "My brother is my best friend," she said. "My heart is broken beyond repair."
Opinion | There Oughta Be a Law …
---
Another constitutionally protected right in the presidential cross hairs this week: freedom of the press. In response to Mr. Woodward's book, Mr. Trump 
mused provocatively
 on Twitter, "Don't know why Washington politicians don't change libel laws?"
No one enjoys criticism, especially from people who are considered supporters. Even so, it takes a special kind of leader to suggest that critical coverage should be handled by eroding the First Amendment, as Mr. Trump has since early in the 2016 race, when he began vowing that, as president, he would "
open up those libel laws
" to punish media outlets that did "hit pieces" on him. Apparently, denouncing journalists as the "
enemy of the American people
" and whipping the crowds at his rallies into an anti-media frenzy is not enough to soothe Mr. Trump's chronic sense of victimhood.
Also back in the news this week is Mr. Trump's 
war on the N.F.L. players
 protesting racial injustice and police brutality. In this case, Mr. Trump hasn't moved to make kneeling during the national anthem explicitly illegal. He has simply slammed the protests as "disgraceful" and the players as disrespectful, unpatriotic "
sons of bitches
," called on the offending players 
to be fired
, suggested they maybe "
shouldn't be in the 
country
," stoked public rage against the entire league, and toyed with the idea of 
punishing the league via the tax code
.
Not all of the talk Mr. Trump is itching to do away with is, strictly speaking, protected political speech. When he learned last month that Michael Cohen, his former lawyer and longtime fixer, had 
cut a plea deal
 with federal prosecutors, Mr. Trump threw a fit, arguing that "flipping" — that is, cooperating in criminal investigations — wasn't just disloyal and disgraceful, it "
almost ought to be outlawed
."
Mr. Trump has also advocated denying due process to immigrants seeking asylum. As he 
tweeted earlier this summer
: "We cannot allow all of these people to invade our Country. When somebody comes in, we must immediately, with no Judges or Court Cases, bring them back from where they came."
Mr. Trump, we understand that you consider the Constitution inconvenient at times. And we appreciate how vexing you find these subordinates sniping at you. But if you continue to behave as you do, and keep proving your harshest critics right, it's only going to get worse.
Follow The New York Times Opinion section on 
Facebook
 and 
Twitter (@NYTOpinion)
.
Bob Dylan Ballad Of a Thin Man – YouTube
---
Bob Dylan Ballad Of a Thin Man
Ballad of a thin man – I am not there – YouTube
---
I'm not there: – A blues story, not an easy one, not for everyone.
Bob Dylan Ballad Of a Thin Man – YouTube
---
You walk into the room with your pencil in your hand You see somebody naked and you say, "Who is that man?" You try so hard but you don't understand Just what you will say when you get home Because something is happening here but you don't know what it is Do you, Mr. Jones? You raise up your head and you ask, "Is this where it is?" And somebody points to you and says, "It's his" And you say, "What's mine?" and somebody else says, "Well, what is?" And you say, "Oh my God, am I here all alone?" But something is happening and you don't know what it is Do you, Mr. Jones? You hand in your ticket and you go watch the geek Who immediately walks up to you when he hears you speak And says, "How does it feel to be such a freak?" And you say, "Impossible!" as he hands you a bone And something is happening here but you don't know what it is Do you, Mr. Jones? You have many contacts among the lumberjacks To get you facts when someone attacks your imagination But nobody has any respect, anyway they already expect you to all give a check To tax-deductible charity organizations Ah, you've been with the professors and they've all liked your looks With great lawyers you have discussed lepers and crooks You've been through all of F. Scott Fitzgerald's books You're very well-read, it's well-known But something is happening here and you don't know what it is Do you, Mr. Jones? Well, the sword swallower, he comes up to you and then he kneels He crosses himself and then he clicks his high heels And without further notice, he asks you how it feels And he says, "Here is your throat back, thanks for the loan" And you know something is happening but you don't know what it is Do you, Mr. Jones? Now, you see this one-eyed midget shouting the word "Now" And you say, "For what reason?" and he says, "How" And you say, "What does this mean?" and he screams back, "You're a cow! Give me some milk or else go home" And you know something's happening but you don't know what it is Do you, Mr. Jones? Well, you walk into the room like a camel, and then you frown You put your eyes in your pocket and your nose on the ground There ought to be a law against you comin' around You should be made to wear earphones 'Cause something is happening and you don't know what it is Do you, Mr. Jones? Songwriters: BOB DYLAN Ballad Of A Thin Man lyrics © BOB DYLAN MUSIC CO
Opinion | I Am Part of the Resistance Inside the Trump Administration
---
The Times is taking the rare step of publishing an anonymous Op-Ed essay. We have done so at the request of the author, a senior official in the Trump administration whose identity is known to us and whose job would be jeopardized by its disclosure. We believe publishing this essay anonymously is the only way to deliver an important perspective to our readers. We invite you to submit a question about the essay or our vetting process 
here
.
---
President Trump is facing a test to his presidency unlike any faced by a modern American leader.
It's not just that the special counsel looms large. Or that the country is bitterly divided over Mr. Trump's leadership. Or even that his party might well lose the House to an opposition hellbent on his downfall.
The dilemma — which he does not fully grasp — is that many of the senior officials in his own administration are working diligently from within to frustrate parts of his agenda and his worst inclinations.
I would know. I am one of them.
To be clear, ours is not the popular "resistance" of the left. We want the administration to succeed and think that many of its policies have already made America safer and more prosperous.
But we believe our first duty is to this country, and the president continues to act in a manner that is detrimental to the health of our republic.
That is why many Trump appointees have 
vowed to do what we can
 to preserve our democratic institutions while thwarting Mr. Trump's more misguided impulses until he is out of office.
The root of the problem is the president's amorality. Anyone who works with him knows he is not moored to any discernible first principles that guide his decision making.
Although he was elected as a Republican, the president shows little affinity for ideals long espoused by conservatives: free minds, free markets and free people. At best, he has invoked these ideals in scripted settings. At worst, he has attacked them outright.
In addition to his mass-marketing of the notion that the press is the "enemy of the people," President Trump's impulses are generally anti-trade and anti-democratic.
Don't get me wrong. There are bright spots that the near-ceaseless negative coverage of the administration fails to capture: effective deregulation, historic tax reform, a more robust military and more.
But these successes have come despite — not because of — the president's leadership style, which is impetuous, adversarial, petty and ineffective.
From the White House to executive branch departments and agencies, senior officials will privately admit their daily disbelief at the commander in chief's comments and actions. Most are working to insulate their operations from his whims.
Meetings with him veer off topic and off the rails, he engages in repetitive rants, and his impulsiveness results in half-baked, ill-informed and occasionally reckless decisions that have to be walked back.
"There is literally no telling whether he might change his mind from one minute to the next," a top official complained to me recently, exasperated by an Oval Office meeting at which the president flip-flopped on a major policy decision he'd made only a week earlier.
The erratic behavior would be more concerning if it weren't for unsung heroes in and around the White House. Some of his aides have been cast as villains by the media. But in private, they have gone to great lengths to keep bad decisions contained to the West Wing, though they are clearly not always successful.
It may be cold comfort in this chaotic era, but Americans should know that there are adults in the room. We fully recognize what is happening. And we are trying to do what's right even when Donald Trump won't.
The result is a two-track presidency.
Take foreign policy: In public and in private, President Trump shows a preference for autocrats and dictators, such as President Vladimir Putin of Russia and North Korea's leader, Kim Jong-un, and displays little genuine appreciation for the ties that bind us to allied, like-minded nations.
Astute observers have noted, though, that the rest of the administration is operating on another track, one where countries like Russia are called out for meddling and punished accordingly, and where allies around the world are engaged as peers rather than ridiculed as rivals.
On Russia, for instance, the president was reluctant 
to expel
 so many of Mr. Putin's spies as punishment for the poisoning of a former Russian spy in Britain. He complained for weeks about senior staff members letting him get boxed into further confrontation with Russia, and he expressed frustration that the United States continued to impose sanctions on the country for its malign behavior. But his national security team knew better — such actions had to be taken, to hold Moscow accountable.
This isn't the work of the so-called deep state. It's the work of the steady state.
Given the instability many witnessed, there were early whispers within the cabinet of invoking the 25th Amendment, which would start a complex process for removing the president. But no one wanted to precipitate a constitutional crisis. So we will do what we can to steer the administration in the right direction until — one way or another — it's over.
The bigger concern is not what Mr. Trump has done to the presidency but rather what we as a nation have allowed him to do to us. We have sunk low with him and allowed our discourse to be stripped of civility.
Senator John McCain put it best in his 
farewell letter
. All Americans should heed his words and break free of the tribalism trap, with the high aim of uniting through our shared values and love of this great nation.
We may no longer have Senator McCain. But we will always have his example — a lodestar for restoring honor to public life and our national dialogue. Mr. Trump may fear such honorable men, but we should revere them.
There is a quiet resistance within the administration of people choosing to put country first. But the real difference will be made by everyday citizens rising above politics, reaching across the aisle and resolving to shed the labels in favor of a single one: Americans.
The writer is a senior official in the Trump administration.
Follow The New York Times Opinion section on 
Facebook
 and 
Twitter (@NYTopinion)
.
A version of this article appears in print on
, on Page
A
23
 of the New York edition
 with the headline:
The Quiet Resistance Inside the Trump Administration
Bookmakers place odds on anonymous Trump official who wrote New York Times op-ed – Story
---
WASHINGTON
 – Who is the anonymous senior official in the Trump administration who wrote 
the New York Times opinion piece
 attacking President Donald Trump? According to some oddsmakers, Vice President Mike Pence and Attorney General Jeff Sessions are two of their favorites.
As of Thursday night, 
gambling site MyBookie
 placed Pence as a 2-to-3 odds favorite while Secretary of Education Betsy Devos came in behind him at 2-to-1. Secretary of State Mike Pompeo, Treasury Secretary Steven Mnuchin and White House Chief of Staff John Kelly were placed with 4-to-1 odds. Here's the rest of their list:
– James Mattis – Secretary of Defense– 5-to-1
– Jeff Sessions – Attorney General – 5-to-1
– Ryan Zinke – Secretary of the Interior – 6-to-1
– Sonny Perdue – Secretary of Agriculture – 6-to-1
– Wilbur Ross – Secretary of Commerce – 7-to-1
– Alex Acosta – Secretary of Labor – 7-to-1
– Alex Azar – Secretary of Health and Human Services – 8-to-1
– Ben Carson – Secretary of Housing and Urban Development – 8-to-1
– Robert Wilkie – Secretary of Veterans Affairs – 8-to-1
– Kirstjen Nielsen – Secretary of Homeland Security – 10-to-1
– Ivanka Trump – 12-to-1
– Jared Kushner – Trump Senior Advisor – 12-to-1
– Stephen Miller – White House Senior Advisor – 15-to-1
– Field – 1-to-3
According to Bovada, Sessions was their favorite at 11-to-4 odds as of Thursday night. Sessions was followed by Pence at 7-to-2 and Kelly at 9-to-2 odds. Here are the rest of Bovada's contenders:
– Dan Coats – Director of National Intelligence – 5-to-1
– James Mattis – Secretary of Defense – 6-to-1
– Nikki Haley – United States Ambassador to the United Nations – 10-to-1
– Kellyanne Conway –White House Counselor – 15-to-1
– Don McGahn – White House Counsel – 15-to-1
– "Javanka" (Jared Kushner/Ivanka Trump) – 20-to-1
– President Donald Trump – 25-to-1
– First lady Melania Trump – 50-to-1
Many of Trump's top officials in his administration on Thursday have denied being the author of the op-ed, which included Pence, Pompeo, Coats and other Cabinet members.
Poisoned Russian Ex-Spy Is Said to Have Worked With Spanish Intelligence
---
Since the fall of the Soviet Union, Spain has been a haven for Russian crime bosses and corrupt officials fond of Lamborghinis and sprawling villas on the Costa del Sol. Some are believed to have ties to the Kremlin.
Mr. Skripal's continued visits to Spain were confirmed by a current senior official, who would not provide additional details. But former officials said that Mr. Skripal would have been especially useful in crackdowns on Russian organized crime.
"From the beginning we had a big problem," said a retired Spanish police chief, who spoke on condition of anonymity to discuss confidential investigations. "We ignored the Russian phenomenon and its organized crime. We didn't know how they operated."
"Skripal, Litvinenko," he said, "they gave a more accurate idea of the reality."
Spanish prosecutors and police investigators have acknowledged working with Mr. Litvinenko, an expert in Russian organized crime who fled to England after publicly falling out with Vladimir V. Putin when he was director of the Federal Security Service.
At the British inquest into Mr. Litvinenko's death, his family's lawyer claimed that he was also a paid agent of the Spanish intelligence agency and had planned to travel to Spain to hand over evidence about possible links between the Kremlin and Russian organized crime figures. He was killed before he could make the trip.
Officials would not say whether Mr. Skripal was involved in similar work, or, as in Estonia and the Czech Republic, was simply giving lectures to Spanish spies. Such visits would not have been illegal, nor are they uncommon for former spies trying to remain useful.
Mr. Skripal's Russian colleagues, though, might have viewed things differently.
Aleksandr Gusak, a retired Federal Security Service colonel, has spent a lot of time thinking about traitors. He was Mr. Litvinenko's superior officer at the time he defected to Britain. Russians, he said, had a kind of genetic antipathy toward traitors, though he added that if he had carried out the attack on Mr. Skripal he would have used "a sword rather than a spray."
"I was raised on Soviet ideas," Mr. Gusak said. "For me, a traitor, you spit on them, grab them and shoot them. Or hang them and piss on their grave."
Maria Callas – Greatest Opera Arias | Tosca, La Traviata, Norma, La Bohème… – YouTube
---
Maria Callas – Greatest Opera Arias | Tosca, La Traviata, Norma, La Bohème…
In new film, Michael Moore compares Trump to Hitler. And he's not so crazy about Obama either.
---
Batman: Arkham Origins – A message from The Joker – YouTube
---
Batman: Arkham Origins – A message from The Joker