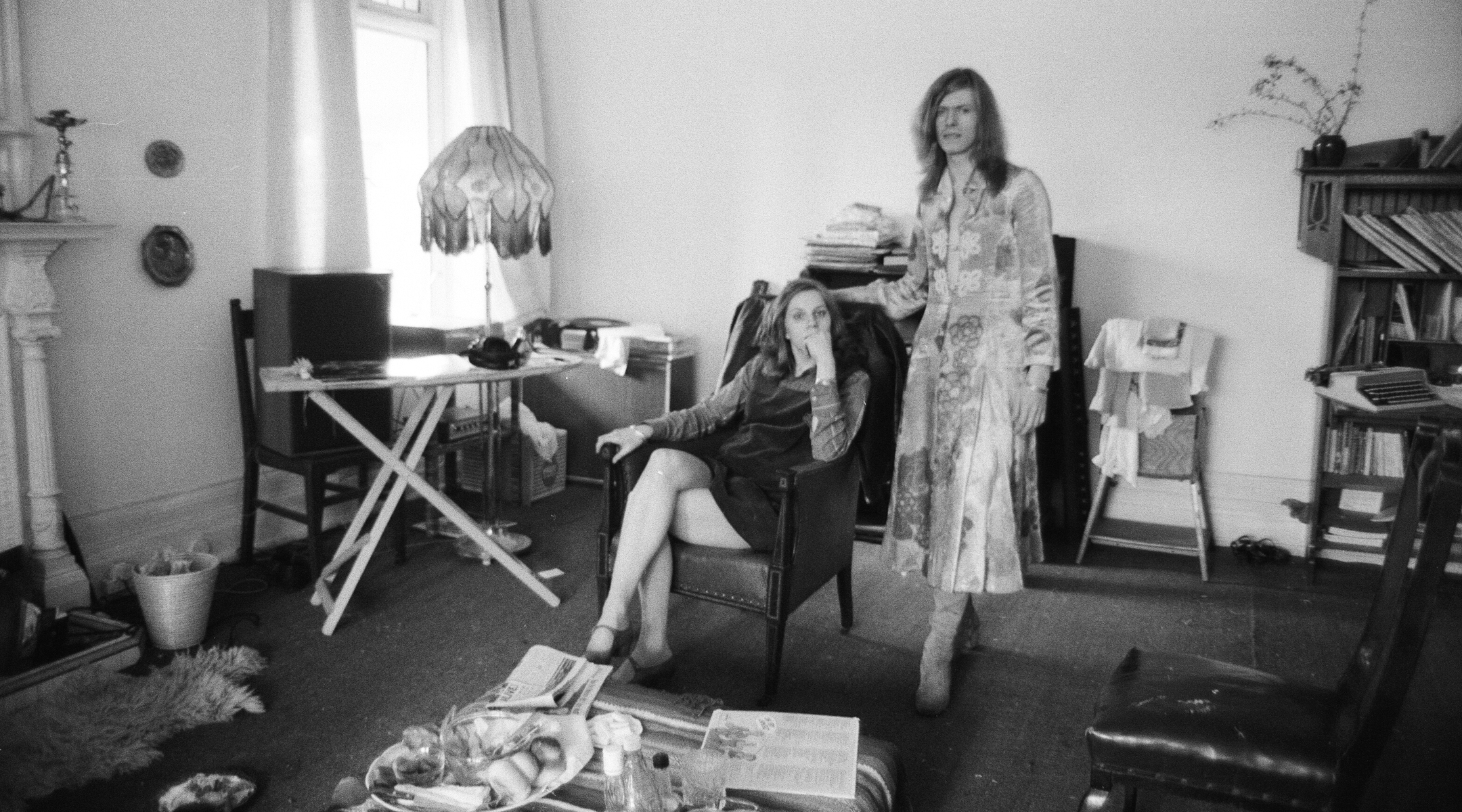 (JTA) — David Bowie, Greta Garbo and Sean Connery were not Jewish. But some of the garments they made famous — Bowie's dresses, Garbo's hats and the tuxedo Connery donned as James Bond — all had Jewish creators.
A London Museum is trying to gather some of those pieces of clothing for an exhibit on the impact that London's immigrant communities had on the British fashion industry.
The Museum of London Docklands documents the city's history as port town, telling the stories of those who arrived through the river Thames, from African slaves brought through the Atlantic slave trade, to the ,asses of Jewish immigrants who came in the late 1800 fleeing persecution in Eastern Europe.
Like their co-religionists who arrived in New York, many of those Jews found themselves in the garment industry after immigrating.
"Jewish people were working at all levels of the fashion industry in London throughout the twentieth century but the extent of their contribution has been widely unrecognised," Fashion Curator Lucie Whitmore said in a statement from the museum. "Jewish makers established the ready to wear industry, worked their way into the highest levels of London fashion and dominated Carnaby Street in the swinging sixties. Many of these designers were internationally famous — favoured by the rich and famous and highly respected for their creativity, skill, and originality. It's a contribution that deserves to be recognised."
Starting in October and running until April 2024, the museum will host an exhibit titled, "Fashion City: How Jewish Londoners Shaped Global Style."
To fill out the collection, however, they have put out a public call for help in gathering notable artifacts created by Jewish designers such as Mr Fish (born Michael Fish), Cecil Gee, Otto Lucas, the Rahvis sisters and Madame Isobel (Isobel Spevak Harris). The statement states the museum is looking for "menswear pieces…worn by famous names such as David Bowie, Mick Jagger, Muhammad Ali and Michael Caine," along with "members of The Beatles," by March 1.
Fish produced some of Britain's most iconic 1960s and 70s fashion designs, such as the wide kipper tie. Cecil Gee began his career in the 1930s and designed the "Demob Suit" — short for demobilization — which was granted to British soldiers by the army after their release from World War II service. Raemonde and Dora Rahvis were two South Africa-born Jewish sisters who after emigrating to London became some of the first prominent costume designers in the British film industry.
This article originally appeared on JTA.org.
The post A London museum is seeking David Bowie's dress for an exhibit on Jews in the UK fashion industry appeared first on The Forward.