Pamela Anderson | Pamela Anderson, Assange, Cambridge Analytica 
Pamela Anderson and Sergei Ivanov | Pamela Anderson and Trump 
______________________________
__________________________
"Law firm partner and family man, 58, who shot dead Pamela Anderson's attorney… Langer has practiced law for 51 years and represented Anderson in a breach of contract lawsuit, according to the Orange County Register." 
Read more: http://www.dailymail.co.uk/news/article-5223831/Pictured-Law-firm-partner-shot-dead-colleague.html#ixzz52qbGGen4
Follow us: @MailOnline on Twitter | DailyMail on Facebook

The man who shot dead a fellow attorney and wounded another before turning the gun on himself Friday at a Southern California holiday party has been identified. A coroner named 58-year-old family man John Mendoza responsible in the murder-suicide at Bixby Knolls Law office in Long Beach around …
_______________________________
The Bixby Knolls Blues from the "Signal Hill" 
7:38 AM 12/31/2017


Another "writing on the wall": "Parker… etc."


Looks like some type of the "message" on a letterhead of wall signs. From whom to whom and what about: "the breach of contract"? What contract and with whom? – M.N. 
_________________________________________
7:17 AM 12/31/2017
Pictured: Law firm partner and family man, 58, who shot dead Pamela Anderson's attorney and injured another lawyer at their office holiday party moments after he was fired
Read more: http://www.dailymail.co.uk/news/article-5223831/Pictured-Law-firm-partner-shot-dead-colleague.html#ixzz52qZD8so6
Follow us: @MailOnline on Twitter | DailyMail on Facebook

The man who shot dead a fellow attorney and wounded another before turning the gun on himself Friday at a Southern California holiday party has been identified. A coroner named 58-year-old family man John Mendoza responsible in the murder-suicide at Bixby Knolls Law office in Long Beach around …
–
Updates: 10:26 AM 12/30/2017
Bixby Knolls – GS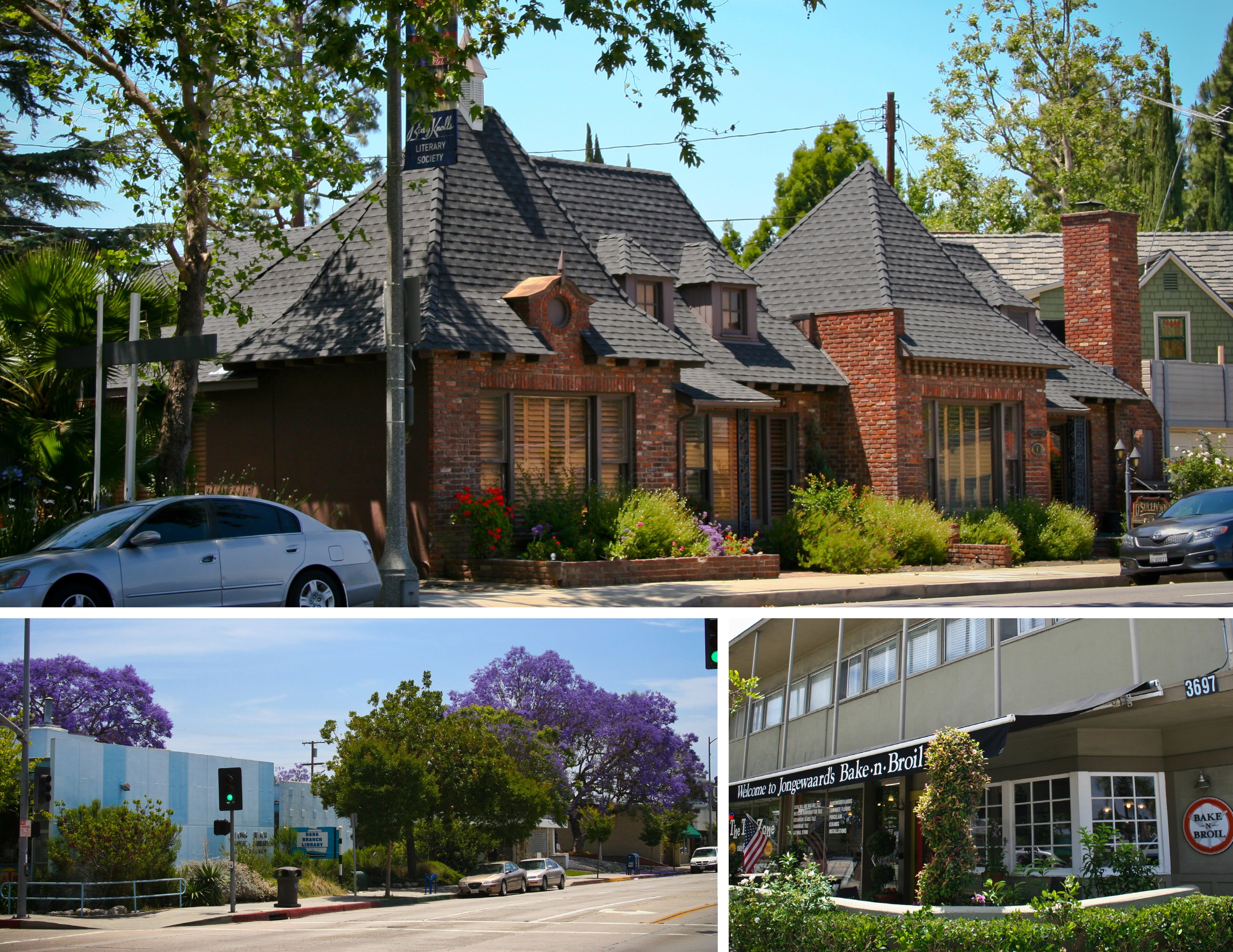 A new "writing on the wall" transpired (RL pic), apparently as the anonymous side comment of some of my readers. 
"Welcome to Jongewaard's Bike-n-Broil" (in response to, and as the little memory of my earlier slogan in my earlier blogs: "Bike with Mike!"
_____________________________
THE TROJANS – KGB plan to destroy America from within by sending Russian immigrants
And also as the follow-up to the "Toast of the Hudson". 


Actually, it is "Bake-n-Broil", but the difference is just the subtlety of the semantics. 
"Thank you" for your lively (or deadly?) comments, my dear readers. It is hard to keep up with your inventions, especially when you bike-n-bake-n-broil it so well. The "Juniors – Maloys – Jonges" are definitely quite impressed. Just do not overcook zis. 
M.N. 
____________________________________________
"LEARNING ENGLISH": 
My Interpretation of the Bixby Knolls Long Beach CA "accident": 
"The KGB and the people from the "Long Beach" – Israel, teach the American FBI by "bixby-ing" it: hitting them with the ruler on their buttocks (knolls) as the lazy and stupid students.
Or as you did it in your article.
Learn, the stupid FBI! Behave and do your job!" 
The act of physically and emotionally assaulting a student with 
disturbing
 phrases and pictures followed up by the 
beating
 by a 
ruler
."
Any other interpretations? 
M.N.
6:35 AM 12/30/2017
Mike Nova's Shared NewsLinks
Mike Nova's Shared NewsLinks
bixby knolls long beach ca – Google Search
knolls – Google Search
bixby – Google Search
Urban Dictionary: Bix
Two people die, including shooter, in workplace gunfire in Long Beach
long beach ca shooting – Google Search
Two dead, including shooter, in "workplace shooting" outside Long Beach law firm, police say
russia helping trump – Google News: SHOCK North Korea WARNING: Russia helping Kim weaponise ANTHRAX amid WW3 threat – Express.co.uk
How Russia is Helping North Korea Build the Bombs That Could Start World War III – Newsweek
Excerpts From Trump's Interview With The Times – New York Times
Troy, New York – Wikipedia
The KGB Playbook for Turning Russians Worldwide Into Agents
The KGB Playbook for Turning Russians Worldwide Into Agents – Daily Beast
6:50 PM 12/28/2017 The Administration Claims Crime Is on the Rise. So Why Did the FBI Delete Key Crime Data? Mother Jones
6:58 AM 12/27/2017 Troy and Trojans News: Maloy said all four deaths are being treated as suspicious Its horrible. Terrible. Sad sad especially at this time of year, DeWolf said. Were going to do everything we can to look into this and get to the bottom of what happened here. 4 People Found Dead in Basement in Troy, N.Y. By JAMIE DUCHARME and ELI MEIXLER Updated: December 26, 2017 9:50 PM ET | And other Accidents
The Administration Claims Crime Is on the Rise. So Why Did the FBI Delete Key Crime Data? – Mother Jones
TASS: Society & Culture – Thirteen injured in St. Petersburg blast
st petersburg – Google Search
Crime in New York City Plunges to a Level Not Seen Since the 1950s
How the Interrogation of Reality Winner Reveals the Deceptive Tactics of Exceedingly Friendly FBI Agents
The KGB Playbook for Infiltrating the Middle East
Column: History of using FBI for political purposes – Opinion – ThisWeek Community News
Mark, Maloy: Troy NY – Google Search
Gigant hall St.Petersburg – Google Search
Mike Nova's Shared NewsLinks
bixby knolls long beach ca – Google Search
---
Los Angeles Times
–
6 hours ago
A workplace shooting just before 2:30 p.m. in a quiet neighborhood of Long Beach on Friday left two men dead, including the shooter, officials said. Long Beach police said they went to a law office in the Bixby Knolls neighborhood amid reports of an active shooter at large. They said they found multiple …
Long Beach Post
–
9 hours ago
A third man was shot but is expected to survive, said Long Beach Police Department (LBPD) spokesman Sgt. Brad Johnson. … According to police, the shooting occurred at the law offices of Larry H. Parker in the 300 block of East San Antonio Drive in the Bixby Knolls area, where police responded to the …
Urban Dictionary: Bixby
---
The act of physically and emotionally assaulting a student with 
disturbing
 phrases and pictures followed up by the 
beating
 by a 
ruler
.
knolls – Google Search
---
The Daily Breeze
–
5 hours ago
1 lawyer killed, another wounded at Bixby Knolls law office; reportedly fired partner takes own life … 29's shooting in Bixby Knolls. …. An attorney reportedly fired from a prominent Long Beach law firm shot two of his senior partners Friday at their Bixby Knolls office, killing one and wounding the other, before …
bixby – Google Search
---
The Daily Breeze
–
5 hours ago
1 lawyer killed, another wounded at Bixby Knolls law office; reportedly fired partner takes own life … 29's shooting in Bixby Knolls. …. An attorney reportedly fired from a prominent Long Beach law firm shot two of his senior partners Friday at their Bixby Knolls office, killing one and wounding the other, before …
Three months after a 16-year-old boy in Oklahoma was allegedly raped with a pool cue by his Bixby High School football teammates at the superintendent's home during a team function, the school board's only "disciplinary action" so far has been to accept the resignation of the superintendent, Kyle Wood.
Urban Dictionary: Bix
---
Jazzy,
, Smooth Talker,
 musician, Cool Guy. The height of
 Coolness.
Named after Bix Beiderbecke, (March 10, 1903 – August 6, 1931) was an American
 cornetist, jazz pianist, and composer. With Louis Armstrong, Bix Beiderbecke was one of the two most influential jazz soloists of the 1920s.
 returned to popularity during the late 50's, 60's with the Beatniks, and the Beat Generation, due to
 1920's (
 to jazz) Parents naming their
 after Beiderbecke.
The usage of the
 "Bix" as a complementary adjective , remains till today, mostly with musicians, although less known outside the usual Jazz Capitals like New Orleans, and NYC.
Search Engine "Bix Beiderbecke" for more info.
Two people die, including shooter, in workplace gunfire in Long Beach
---
A workplace shooting just before 2:30 p.m. in a quiet neighborhood of Long Beach on Friday left two men dead, including the shooter, officials said.
Long Beach police said they went to a law office in the Bixby Knolls neighborhood amid reports of an active shooter at large. They said they found multiple casualties but it was no longer considered an active shooting scene.
Authorities said the gunman died of a self-inflicted gunshot wound and did not engage with police. Police found a weapon at the scene.
Two men died inside the law office, in the 300 block of San Antonio Drive, said Long Beach Police Department Sgt. Brad Johnson.
A third victim took himself to a hospital; he was listed as stable and is expected to survive. Johnson said all three men were employees of the law firm.
Long Beach City Councilman Al Austin, who was briefed by police, said the shooter — a former employee at the law offices of Larry H. Parker — killed one person and then himself. Austin represents the Bixby Knolls area.
Johnson, however, would not say whether the shooter was a former employee and would not specify which law office the man worked for.
Long Beach Mayor Robert Garcia said police reacted with a large force because of the uncertainty of the incident.
"The police are doing an active investigation. They are talking to folks that were obviously there and folks affiliated with both the victims and the shooter," he said. "All of us are sad and thinking about the victims and families involved."
The area was blocked off by police and fire crews. Several ambulances were on the scene.
The building's windows were decorated with Christmas displays featuring candy canes and Santa Claus.
A satellite office of the law firm, at 3925 Atlantic Ave., was cordoned off with police tape and being guarded by a squad car with emergency lights on.
Joy Wilson said she had heard police sirens outside her home, about a block away from the shootings, and walked outside. There she saw about two dozen people running down San Antonio Drive, "looking like they were trying to get away."
"They were definitely panicking," Wilson said, standing near the police tape, helicopters buzzing overhead.
Police were there with assault rifles and technical gear.
"Something bad was happening," she said. "They were moving."
Residents said they were stunned by the violence.
"This is a very safe area," said Agnes, 40, who lives in a nearby apartment and did not want to give her last name. She had strolled to Trader Joe's when she came upon the crush of police cars and helicopters flying overhead.
"Everything was always fine. We have good neighbors — that is why I am in shock."
Kelly Bray, 61, who lives in an apartment around the corner from where the shooting occurred, said he was on his way home when he saw the police helicopters.
"When you see helicopters over your home, and they're police helicopters, that's a bad sign," he said.
He called his two sons, who were at the apartment, and told them not to leave. Then he walked up to the scene, where he saw dozens of police officers, some wearing body armor and helmets and carrying shotguns and M16s.
He saw paramedics staging at the nearby 7-Eleven and two police teams form on either side of San Antonio and approach the law office in a "conga line." Other officers were crouched behind police cars on San Antonio, guns drawn.
Police then made him and others vacate the area.
"Nothing like this happens here," he said.
---
UPDATES:
9:10 p.m.: This article was updated with a quote from the mayor and other details.
6:25 p.m.: This article was updated with additional information about the shooting, including from witness accounts.
5:10 p.m.: This article was updated with a quote from a city councilman.
4 p.m.: This article was updated with the death of a gunman.
This article was originally published at 3:22 p.m.
long beach ca shooting – Google Search
---
Los Angeles Times
–
5 hours ago
A workplace shooting just before 2:30 p.m. in a quiet neighborhood of Long Beach on Friday left two men dead, including the shooter, officials said. Long Beach police said they went to a law office in the Bixby Knolls neighborhood amid reports of an active shooter at large. They said they found multiple …
An attorney opened fire at a prominent law firm's holiday party in Southern California Friday afternoon, killing one and injuring another before turning the gun on himself. The gunman, who hasn't yet been identified, shot dead Major A Langer, 75, at Bixby Knolls Law office in Long Beach around 2.25pm, …
LONG BEACH, California — The person responsible for shooting a number of people inside a Long Beachbusiness on Friday afternoon is dead. There are multiple … Shooting in the building across the street from my workplace….. not sure how many were killed or injured yet pic.twitter.com/K9zR9Smbhd.
Two dead, including shooter, in "workplace shooting" outside Long Beach law firm, police say
---
Last Updated Dec 29, 2017 9:01 PM EST
A shooting in Long Beach, California Friday afternoon left one victim and the gunman dead, the mayor said. Another person was injured.
Mayor Robert Garcia tweeted that the third person who was shot in a law office Friday is hospitalized in stable condition. He says the shooter and a victim are dead in what appears to be a workplace killing.
All three people involved are male adults and employees of a law firm at the location, police said in a press conference.
Video showed people running from an unmarked building shouting about a shooting inside. Police say they received reports of a shooter at 2:25 p.m.
One shooting victim apparently drove himself to the hospital, according to 
CBS Los Angeles
.
Video showed people running from an unmarked building shouting that there was a shooting inside.
The investigation into the shooting is ongoing.
This is a breaking story. Please check back for updates. 
© 2017 CBS Interactive Inc. All Rights Reserved. This material may not be published, broadcast, rewritten, or redistributed. The Associated Press contributed to this report.
russia helping trump – Google News: SHOCK North Korea WARNING: Russia helping Kim weaponise ANTHRAX amid WW3 threat – Express.co.uk
---
 russia helping trump – Google News
How Russia is Helping North Korea Build the Bombs That Could Start World War III – Newsweek
---
Excerpts From Trump's Interview With The Times – New York Times
---
Troy, New York – Wikipedia
---
Troy is a city in the U.S. State of New York and the seat of Rensselaer County. The city is located on the western edge of Rensselaer County and on the eastern bank of the Hudson River. Troy has close ties to the nearby cities of Albany and Schenectady, forming a region popularly called the Capital District. The city is one of the three major centers for the Albany Metropolitan Statistical Area (MSA), which has a population of 1,170,483. At the 2010 census, the population of Troy was 50,129. Troy's motto is Ilium fuit. Troja est, which means "Ilium was, Troy is".[3]
The KGB Playbook for Turning Russians Worldwide Into Agents
---
This is the third and last article in a series based on never-before-published training manuals for the KGB, the Soviet intelligence organization that Vladimir Putin served as an operative, and that shaped his view of the world. (Part 1 can be found here; and Part 2 here.)
Reacting to the first installment in the series, John McLaughlin, a former deputy director of Central Intelligence, drew a direct line between what's contained in these manuals and the cases being examined by special counsel Robert Mueller: "This is classic spycraft from Sun Tzu (6th century BC) till today. A shadowy mosaic of cut-outs, access agents, plausible denial, gossamer webs. Whether or not Mueller proves collusion, Russia clearly took its best shot."
This article looks at the way KGB operatives were taught to use Soviet citizens abroad, whether they were willing or not, for the organization's own purposes.
IT WAS THE TRANSPOSITION of two letters that furnished the easy excuse for dismissing the entirety of the accusation as "fake news."
Russian diplomat Mikhail Kulagin, the story went, had been yanked from the Russian Embassy on Wisconsin Avenue owing to fears in Moscow that the American press was onto him as something other than a mere diplomat. Kulagin was about to be unmasked for his "heavy involvement in the U.S. presidential election operation," according to a secret document about to be made public, 
to much fanfare and controversy
. Namely, he'd been part of a complex scheme funneling cash to Russian émigrés in America as compensation for a "two-way flow of intelligence and information concerning the activities of prominent Russian oligarchs and their families."
This fee-for-service arrangement allegedly relied on "Russian diplomatic staff in key cities such as New York, Washington, D.C. and Miami," the document stated, who "were using the emigre pension distribution system as cover. The operation therefore depended on key people in the US Russian emigre community for its success. Tens of thousands of dollars were involved."
Maria Zakharova
, the spokesperson for the Russian Foreign Ministry, could laugh this one off easily. For one thing, there was no Mikhail Kulagin at the Russian Embassy. There was a Mikhail Kalugin and while it was true that he had concluded a six-year posting in August 2016 and returned to Moscow, it wasn't because he was any kind of spy about to be found out. Rather, his tenure was up and he had simply gone home, as he'd planned to do for about six months beforehand.
Another wrinkle in the story was that Miami hasn't got any diplomatic staff because it hasn't got a consulate. Although you'd be forgiven for thinking it should, given its 
sizable Russian émigré community
 and its borderline-cliché popularity as a dolce vita vacation spot for Russian billionaires, many of whom own pied-à-terres in South Beach, occasionally even in their own names.
So, did the typo and misapprehension about Russian mission cities in America mean that 
Christopher Steele, the author of the dossier,
 got everything wrong about Kalugin? Not exactly.
According to his LinkedIn profile, Kalugin arrived in Washington in 2010 and served for two years in the political section at the Russian Embassy, after which he spent the next four years as head of the economic section. His previous overseas posting, before the United States, had been in Lithuania where he served as the Russian Embassy's press secretary on bilateral issues. Sources who did meet and know him a little in Washington say that he would often sit in on meetings with Baltic counterparts and present himself as more superior than his nominally higher-grade colleagues from the embassy.
"He rarely spoke on economic matters," one European diplomat recalls. "I cannot imagine he'd be well prepared to do that kind of work. Probably he was doing something else." Also, the diplomat adds, it was "very impressive" for someone to go from being a lowly media flack in Vilnius to the head of the economic section at the embassy in Washington, the most important Russian mission on the planet, even with pit-stop postings in the Russian Finance and Foreign Affairs ministries, where Kalugin served in between his Lithuanian and American deployments.
Thank You!
You are now subscribed to the Daily Digest and Cheat Sheet. We will not share your email with anyone for any reason.
Mark Galeotti, a Prague-based specialist on Russia's security services, agrees that Kalugin's true role in the states extended well beyond trade deals and GDP comparisons. "My sources in Russia have told me that Kalugin's apparent lack of interest in economic matters was because he was otherwise employed at the embassy," Galeotti says, "and that typically means being an intelligence officer."
The McClatchy news service reported in February that Kalugin had in fact been "under scrutiny" by U.S. intelligence as part of a multi-agency investigation into Russian interference in the last presidential election. Kalugin was suspected of helping to finance the email hacking of the Democratic National Committee and Clinton campaign chairman John Podesta.
Kalugin flat-out denied any involvement in the cyber-espionage or in running a complicated slush fund for hackers via Russian pensioners in America. "I had nothing to do with the distribution of retirement payments to the Russian citizens in the United States," he told McClatchy. Any mention of him in the Steele dossier or subsequent inquiries into his work constituted a "continuous stream of lies and fake news about my person."
IT DOESN'T TAKE an opposition research dossier, much less a Senate subcommittee, to see that Russian spies have long taken a keen interest in the views and behavior of Russians in the diaspora, especially those with outspoken hostile attitudes toward the Kremlin and its long-entrenched masters. Two of the most astounding crimes of the last and current centuries attest to the intensity of that interest.
When Ramon Mercader plunged an ice-axe into the skull of Leon Trotsky in Mexico City in 1940, just as the Old Man of the Soviet opposition perused an article written by a supposed acolyte who was really an undercover assassin, it was the culmination of a plot personally put into motion by Josef Stalin himself and carefully organized by Pavel Sudoplatov, the head of the Administration for Special Tasks, then one of two arms of Stalin's foreign intelligence apparatus.
Not long after the founder of the Red Army was killed in Mexico, and the same year as World War II ended, one of Stalin's military intelligence officers turned over a freshet of documentary evidence showing just how extensive the Soviet penetration of the West had been, even during the anti-Nazi alliance.
"When Igor Gouzenko, a GRU cipher clerk, defected to Canada in 1945 with a cache of top secret documents, the West suddenly realized the extent of the Soviet effort to recruit sympathizers to its cause," says Amy Knight, the author of How the Cold War Began: The Igor Gouzenko Affair and the Hunt for Soviet Spies. "Soviet spies, disguised as diplomats, had infiltrated western governments and their atomic bomb enterprizes on an impressive scale. The West went on high alert and the Cold War was officially started."
It arguably began anew in 2006, when Alexander Litvinenko, a former officer of the FSB, the successor organ of the KGB, quaffed a cup of green tea at the Pine Bar at the Millennium Hotel in London, the city to which he and his family defected a few years before. He unwittingly swallowed an exponentially lethal dose of polonium-210, a radiological poison slipped to him by two men who worked for his former service, which he had since denounced for its corruption, its ties to organized crime, and its acts of state terrorism. Polonium-210 is manufactured in exactly one place on earth: in the Russian city of Sarov, at a plant closely guarded by the FSB.
"Virtual mafia state"—that unforgettable phrase from the U.S. State Department cables published by WikiLeaks—was actually a reference to Litvinenko's own appraisal of the Russian government's close integration with the Russian mob, as relayed to Spanish intelligence, to which Litvinenko was subcontracted by his new employer, Britain's MI6.
Gangsters had long operated in the USSR, usually in opposition to it, which is why the uppermost echelon of non-political criminal prisoners in the gulag were known as vory v zakone, or "thieves in law." But organized crime proliferated with the demise of communism, and its functionaries spread across Europe like spoors, from Latvia to London.
"Litvinenko had come to believe that mobsters were functioning as quasi-state institutions unto themselves."
By the 2000s, Litvinenko had come to believe that mobsters were functioning as quasi-state institutions unto themselves. They could murder and steal with impunity because they were also tasked with doing so by the FSB and SVR, the Russian foreign intelligence operation, which sought to outsource such undertakings to unsavory characters more accustomed to claim credit for them. (To this day, hitmen are contracted by the siloviki to dispose of insurgent veterans from the Caucasus now domiciled in Turkey.)
Litvinenko's thesis became his end. After having been a marked man for at least three years before he ingested the polonium, he was murdered not for ideological subversion, as in the bad old days, or even as the result of some hysterical purge of the security organs. His "modern assassination was about money," as the British journalist Luke Harding has written in A Very Expensive Poison, his definitive book on the snuffing of the Russian spy and the attendant British wrangle to get to the bottom of it. "He threatened the revenue streams of some very powerful people. So they killed him."
Just how powerful these people were had long been known to Westminster, which, out of fear of what the case might do to relations with the Kremlin (not to mention the steady stream of rubles pouring each year into the London real estate and commercial markets) never quite laid blame for this extrajudicial murder on the men who sanctioned it. Then last year came a much-publicized public inquiry headed by High Court Judge Sir Robert Owen. Litvinenko's assassination, Owen concluded, was likely ordered by the then-head of the FSB, Nikolai Patrushev, himself acting at the instruction of his more famous predecessor, Vladimir Putin.
The man who was and still is Russia's president had his own commercial ties to the underworld, according to Karen Darwisha, author of Putin's Kleptocracy: Who Owns Russia?, a recent work of scholarship that ably synthesizes the encyclopedic history post-Soviet graft and racketeering. One of the syndicates Litvinenko had been tracking in Spain was the Tambov Gang, which notoriously monopolized gasoline sales in St. Petersburg for a time in the 1990s. Putin, who worked in the city's mayoral office, "granted" the mob that monopoly, Darwisha writes.
FOR SOMEONE WHO fetishizes the concept of "sovereignty" when it suits him—usually when he doesn't want the United States interfering in foreign countries he prefers to interfere in—national borders ceased to exist for Putin when they attempt to circumscribe the metaphysical orphans of a fallen empire or the traitors to its glorious resurrection.
It is often forgotten that he cited as the "greatest geopolitical catastrophe" of the 20th century the collapse of the Soviet Union. "For the Russian people, it became a real drama," Putin said. "Tens of millions of our fellow citizens and compatriots found themselves outside Russian territory."
Russia is thus honor-bound to come to the fraternal assistance of its "compatriots" whenever necessary, and even if they haven't asked for it. According to John Sipher, the former CIA station chief in Moscow and the former head of the agency's Russia operations, "Putin's policy has always been: where there are Russians, that is where Russia is." For Sipher, the notion that the Kremlin might thus turn to a handful of Russian émigrés in to facilitate a clandestine financial pipeline from the motherland to vested U.S. political interests tracks with stated Kremlin policy.
The term encompassing this is Russkiy mir, the "Russian world," which denotes a global sodality defined by the shared inheritances of culture, language, and the Orthodox Christian religion. Putin cynically couched his invasion and annexation of Crimea as a prophylactic measure to rescue peninsular Russians from certain annihilation at the hands of a "fascist junta" in Kiev, which supposedly swept to power in wake of the Maidan Revolution in 2014.
Elsewhere his non-military interventions have seized upon similar pretexts in other former Soviet satellite countries.
For instance, the cultural organization Rossotrudnichestvo, run by Sergei Lavrov's Foreign Ministry, has financed any number of European governmental nongovernmental organizations—"GONGOs"—dealing with this mythical double-headed beast of resurgent Nazism and Russian persecution, from Tallinn to Tbilisi. In some inspired cases, Russian neo-Nazis have stolen across the border to appear as Estonian neo-Nazis, for the purpose of furnishing fresh "evidence" for these GONGOs where little or none may naturally exist.
If Christopher Steele is to be believed, Rossotrudnichestvo also served another underhanded function in the 2016 election: Its facilities in Prague were used to host a secret liaison between Trump attorney Michael Cohen and Kremlin officials in August 2016, a dossier allegation that Cohen has vehemently denied and has never been proven.
PUTIN WILL NO DOUBT have been taught at the Andropov Red Banner Institute in Moscow, where he was trained as a KGB case officer in the '70s, the service's primary interest in the diaspora was twofold: either recruit them as agents or informants, or ferret them out as agents or informants of the West. Sometimes it was difficult to tell which was which.
The third and final set of intercepted KGB documents given to The Daily Beast by a European intelligence service shows just how paranoid Moscow Center was about Russian exiles. "The Use of the Soviet Committee for Cultural Ties with Fellow Countrymen Abroad in the Interests of State Security Agencies," as it's called, resembles the previous two documents in its thoroughgoing obsession with counterintelligence threats and botched operations. Where this document deviates from the other two is that it delves into greater anecdotal detail about some of those screw-ups and even names names—or codenames, anyway.
Such added color may owe to the fact that unlike the other two, which were produced in the late '80s, this file was published for internal KGB use in 1968, an annus horribilis for the Soviet spy services, which failed to predict and preempt the Prague Spring. Surely an excellent time to fret about what "compatriots" were getting up to everywhere inside and outside of the Warsaw Pact's jurisdiction.
In a sense, this relic of Cold War tradecraft is as much a monument to the West's nimble manipulation of émigré circles as it is a manual on how to recruit them for Moscow.
We learn, for instance, that in 1965, a "small patriotic group"—a euphemism for a Soviet front—was established in Hanover, West Germany, by a man called Simeonov, described in the document as a "traitor to the Motherland, sentenced in his day by a Soviet court to severe punishment," but in absentia.
Despite Simeonov's ideological black record at home, the KGB allowed his group to establish contact with the Representative Office of the Soviet Committee for Cultural Ties in East Berlin. Trips were then arranged for members of this group to travel into the German Democratic Republic (East Germany) to meet with committee officials.
In "talks with these emissaries, the impression was formed that the Simeonov group was well-organized, regularly conducted patriotic meetings with fellow countrymen, and had launched work to attract other émigrés to the organization who lived in Hanover [Germany] and its suburbs."
Suspicions were duly allayed. Eventually, Simeonov himself went to East Berlin and, although still supposedly subject to immediate detention because of the outstanding verdict against him, was allowed to move freely through the city, then return home and continue expanding his fifth column.
The committee and by extension the KGB, which supervised its work, believed the information that Simeonov and his cohort passed along about the activities of their fellow émigrés in Hanover was genuine. It wasn't.
The entire group was rife with West German moles. The KGB only became aware of the deception when it discovered that the "patron" of the group was a Catholic priest who generously loaned space in his church to host gatherings, which he often attended. "A check of the priest through operational lists indicated that we were dealing with a former Hitlerite officer… who maintained a connection to the local police agencies." (Whether the priest was in fact a former Nazi officer or simply described as one is unclear; the Soviets had a propensity for labeling anti-Communist clerics, even those who had stood up to Hitler, as stooges of National Socialism.)
Simeonov, too, wasn't quite the rehabilitated "patriot" he appeared to be even under surveillance in East Berlin. He was found to be a "provocateur" working for his adoptive fatherland, West Germany. But rather than cut ties, the KGB shifted the operation from trying to run the group to using it to try to reverse-engineer the network of West German agents who had penetrated it. The Russians even went so far as to gauge the possibility of poaching some of these German assets. The takeaway in the instruction manual, however, was to emphasize the need not only to influence émigrés through the dissemination of ideology but of owning and controlling them outright, lest they fall prey to hostile intelligence forces.
"Counterintelligence planted a man known as 'Khameleon' among this community in the role of middleman filing petitions for travel to the USSR."
The Ukrainian diaspora in Canada apparently merited special attention during the late '60s as a hotbed of anti-Soviet skulduggery. According to this text, the Royal Canadian Mounted Police counterintelligence planted a man known as "Khameleon" among this community in the role of middleman filing petitions for travel to the USSR. Khameleon told Ukrainians in Canada that the petitions had to be filled out in Russian, giving him a pretext to meet with scores looking to travel to Kiev or Odessa as tourists or businessmen.
Khameleon was doing for Ottawa what Moscow would have liked him to do for them: studying these expatriates for recruitment or surveillance, sketching personality profiles of them, gauging their dispositions toward the USSR, and determining what if any affiliations they might have to "progressive" (read: pro-Soviet) organizations in Canada. All this information was then sent back to Khameleon's Mountie handlers.
"Bekker" was part of the Belgian-based Union of Soviet Citizens (SSG), an émigré association, whose members regularly visited the USSR and even met with officials in the Soviet Committee on Cultural Ties. Belgian counterintelligence learned that Bekker was planning such a trip back to the USSR and had him called into a local police station. He was interrogated about the "state of affairs in the SSG, his intentions regarding the trip," and then he was made an offer of recruitment—one the Belgians thought he couldn't refuse.
They blackmailed him using undisclosed material in the form of a "bulging dossier," as the KGB manual puts it. Bekker refused to collaborate. He was let go, with the phone number of the officer who tried to blackmail him and instructions to be in touch in case "any difficulties arose" with regard to his trip. Bekker instead walked straight into the Soviet Embassy in Brussels and sang about what had just happened to him.
In America, where Russian émigrés had generally thrived and didn't look back to what they'd left behind because they'd left it behind for good reason, they and their children could work their ways up into sensitive positions in business, government, and the military, making them of course prime targets for the Soviet Committee's very special "outreach."
The document recounts the case of "Kapitan," who was involved in "secret work in the U.S. Army." Kapitan's uncle, codenamed "Stary," had written a letter to the Soviet Committee on Cultural Ties explaining what he, his family and friends were up to in the States. Presumably out of carelessness, he mentioned his nephew's job.
The Soviet organs seized upon this enticing morsel as a reason to obtain more information on Kapitan through continued correspondence with Stary. Several letters were changed, the ones from Moscow "carefully encoded" with indirect questions. Through this method, Kapitan's address and other "basic data" about him were obtained. Soon, the rezidentura confirmed that Kapitan was actually an officer in Air Force intelligence, the KGB stopped writing to Stary and began trying to develop his nephew. But the plan failed, this time owing to the KGB's own carelessness:
"When our agent visited Stary, through whom access to Kapitan was intended, introduced himself as a Soviet citizen, Stary immediately warned that his correspondence with the Soviet Committee was known to the FBI which was in the process of holding all these letters. He said that he had the assignment to immediately inform the FBI about people who came to him and would be interested in Kapitan. Stary advised our person not to visit him any more to avoid unpleasantness."
The FBI had intercepted the committee's correspondence and deciphered the "encoded" messages to Stary, after all. This operation could have turned out much worse, however. Kapitan's uncle refused to give up the Soviet agent who had come to call on him seeking an introduction to his more important nephew.
"ORIGINALLY YOU HAD the diaspora, which involved a lot of Russian Jews who were escaping and routinely receiving American visas because of the repression of Soviet Jewry," Steven Hall says. "By the same token, the Russian intelligence services took a strategic view of other waves in the diaspora. A lot of them realized what was going to happen and in some cases did happen: Those who had difficulties resettling in the West began to long for home.
"Give it a few years, and a KGB officer under cultural attaché cover knocks on your door and brings a bottle of vodka or has a cup of tea talking about how great life was. The Soviets always saw these exiles as a target for operational use even though they'd fled."
Contrast that with the present-day. There are hardly any travel restrictions into and out of Russia, providing you haven't fled because of political pressure. There is a greater and faster accumulation of wealth by Russians, much of it kept (or stashed) abroad by a generation of billionaire oligarchs reared on the domestic oil and gas industry who have lately moved into international finance, real estate, sports team ownership, and much more.
Such fabulously wealthy Russians may not be émigrés in the traditional sense—plenty still live, at least part of the time, in Moscow—but they are seen as public exponents of Putin's regime, cultural diplomats intended to put a nice face on a deeply corrupt kleptocracy. Are they being monitored? In today's world the KGB's heirs needn't bank on fond memories from childhood; they can bank on something far more persuasive: money.
The KGB Playbook for Turning Russians Worldwide Into Agents – Daily Beast
---
6:50 PM 12/28/2017 The Administration Claims Crime Is on the Rise. So Why Did the FBI Delete Key Crime Data? Mother Jones
---
Christopher Wray – Google News The Administration Claims Crime Is on the Rise. So Why Did the FBI Delete Key Crime Data? – Mother Jones 06:05 Christopher Wray – Google News The Administration Claims Crime Is on the Rise. So Why Did the FBI Delete Key Crime Data? – Mother Jones Today, December 28th 06:05 Today, … Continue reading"6:50 PM 12/28/2017 – The Administration Claims Crime Is on the Rise. So Why Did the FBI Delete Key Crime Data? – Mother Jones"
6:58 AM 12/27/2017 Troy and Trojans News: Maloy said all four deaths are being treated as suspicious Its horrible. Terrible. Sad sad especially at this time of year, DeWolf said. Were going to do everything we can to look into this and get to the bottom of what happened here. 4 People Found Dead in Basement in Troy, N.Y. By JAMIE DUCHARME and ELI MEIXLER Updated: December 26, 2017 9:50 PM ET | And other Accidents
---
Mike Novas Shared NewsLinks Yesterday, December 26th 16:56 · top stories Shared by 1 person Houston Chronicle 4 people dead in home; police say deaths appear suspicious Houston Chronicle Troy police investigate multiple deaths at 158 Second Ave. on Tuesday, Dec. 26, 2017, in Troy, N.Y. Police say four people have been found dead and may have … Continue reading"6:58 AM 12/27/2017 – Troy and Trojans News: Maloy said all four deaths are being treated as suspicious… Its horrible. Terrible. Sad sad especially at this time of year, DeWolf said. Were going to do everything we can to look into this and get to the bottom of what happened here. – 4 People Found Dead in Basement in Troy, N.Y. – By JAMIE DUCHARME and ELI MEIXLER Updated: December 26, 2017 9:50 PM ET | And other "Accidents""
The Administration Claims Crime Is on the Rise. So Why Did the FBI Delete Key Crime Data? – Mother Jones
---
TASS: Society & Culture – Thirteen injured in St. Petersburg blast
---
© Alexander Demyanchuk/TASS
MOSCOW, December 28. /TASS/. A total of 13 people have been injured in an explosion in a supermarket in St. Petersburg, according to the latest data, eight of them remain in hospitals, the city's Vice-Governor in charge of social issues Anna Mityanina reported on Thursday.
Earlier reports said the blast had left ten people injured.
"As of 08:00 (on December 28, 2017), the total number of people injured in the blast in a supermarket in Kondratyevsky Avenue is 13. Of these, five refused to be taken to hospital. Five of those remaining in hospitals are in a moderately grave condition, while three are in a satisfactory condition" she wrote on Twitter.
There are no children among those injured, the press service of the city's healthcare committee said.
Пропустить рекламу: 5 сек
Перейти на сайт рекламодателя
Реклама 00
Пропустить
Наведите курсор,
чтобы включить звук
An explosion at a supermarket in St. Petersburg's Kondratyevsky Avenue was reported at about 18.30 Moscow Time on Wednesday. According to preliminary reports, an unidentified explosive device was detonated in the Gigant-Hall entertainment center on the first floor near self-storage lockers of the Perekrestok supermarket.
In other media
st petersburg – Google Search
---
Russian President Vladimir Putin says an explosion at a St. Petersburg supermarket on Wednesday was a terrorist act, and that another attack in the city had been foiled by the country's security service. A bomb went off in a branch of the Perekrestok supermarket, wounding at least 13 shoppers in Putin's …
Crime in New York City Plunges to a Level Not Seen Since the 1950s
---
And while rapes were down from last year by one, to 1,417, misdemeanor sex crimes — a catchall for various types of misconduct that includes groping — ticked up 9.3 percent to 3,585 so far.
The lower homicide numbers are still preliminary — and include one announced on Wednesday night — but they jibe with 
large drops in killings in major cities
 like Chicago and Detroit, while contrasting with sizable increases in killings in smaller cities like Charlotte and Baltimore.
The city today is a far cry from what it was when Mr. Bratton arrived in 1990 to become the head of the then-separate Transit Police. Not only were there 2,245 killings that year, but there were more than 527,000 major felony crimes and more than 5,000 people shot. Shootings have plunged to 774 so far this year, well below last year's record low of 998. And for the first time, fewer than 1,000 people have been hurt by gunfire: 917 as of Sunday.
The continued declines are a boon to Mr. de Blasio, a Democrat elected on promises of police reform — promises that prompted warnings of mayhem to come by his opponents in 2013. But the opposite has happened, putting him on stronger footing as he pivots to a second term with a Police Department transformed to exercise greater restraint as it 
focuses on building trust
 in the city's neighborhoods.
Franklin E. Zimring, a professor at University of California, Berkeley, School of Law, said the downturn was an "astounding achievement," but it raised another question: How long and low will crime fall?
"We don't know when we've exhausted the possibilities of urban crime decline, and we won't know unless and until New York scrapes bottom," said Mr. Zimring, who 
analyzed the first 20 years of New York's historic crime reduction
 and expounded on it in 
a book
.
Mr. de Blasio and the police commissioner, James P. O'Neill, credit recent drops in crime to the Police Department's emphasis on going after the relatively small groups of people — mostly gangs and repeat offenders — believed to be responsible for most crime, while also building relationships in communities where trust has been strained.
Mr. Bratton applauded political support for the police from the mayor, who provided funding for investments in officer hiring, training, equipment and overdose-reversal drugs.
One of the results is that police officers are using deadly force less often. As of Dec. 20, police officers intentionally fired their service guns in 23 encounters, a record low, down from 37 in 2016. The Police Department said officers were relying more on stun guns, which were used 491 times through November, compared with 474 times during the same period in 2016. More than 15,000 officers have been trained how to use them.
But criminologists differ about the cause of the continued declines. Mr. Zimring said that while better policing accounted for much of the decline in crime since 1990, it was no longer a primary driver. New York is "tiptoeing" toward a 90 percent crime decline for reasons that remain "utterly mysterious," he said.
More broadly, research suggests that crime trends are closely tied to economic conditions. 
Interest rates
, 
inflation
 and unemployment are among the macro-level factors influencing crime, according to James Austin, the president of the JFA Institute, a criminal justice policy nonprofit.
"What the Fed does will have more of an impact than any sentencing or police reforms," Mr. Austin said.
The reductions in New York are a part of what the Brennan Center for Justice 
expects
 will be a 2.7-percent decline in crime rates and 5.6-percent drop in murder rates across the country's largest cities. After record-high bloodshed last year, killings in Chicago have declined 15 percent.
Through August, rape was down in New York City 7 percent compared with last year, but a small increase in September was followed by spikes in October and November. The New York Times 
first published accusations against Mr. Weinstein on Oct. 5
.
Reports of rapes that had occurred in a previous year, meanwhile, were up almost 12 percent through November. In response, the Police Department is adding investigators to its Special Victims Unit and has
modernized the techniques
 detectives use to investigate claims.
"We can't answer definitively" what is driving the rise, Commissioner O'Neill told reporters at a crime briefing this month. "At least I can't. But we're seeing people coming forward and having faith in the N.Y.P.D. And that's what we want to happen."
Whatever the reason for New York's crime reductions, the statistics do not capture the complete picture of public safety. Some crimes are not represented fully or at all: acts of domestic violence, sexual assaults, identity thefts, hate crimes, and shootings that don't result in injuries or damage.
In some cases, the data annotates horrible crimes: 
an ISIS-inspired truck rampage
 on a Manhattan bike lane on Halloween that left eight people dead; the ambush killing of a police officer, Miosotis Familia, 48, who was 
shot in the head on July 4
 while sitting in her R.V.-style command post in the Bronx; the death of 
Timothy Caughman
, 66, a black man, at the hands of
 a sword-wielding white supremacist
 on March 20.
Increasingly, officers are receiving calls to help people in emotional crises. The police responded to 157,000 such calls in 2016. But only 7,000 officers have received 
crisis intervention training
 for handling those situations.
While most police encounters are resolved without officers resorting to deadly force, fatal police shootings of people in emotional distress — including 
Dwayne Jeune
 on July 31 in Brooklyn and 
Miguel Richards
 on Sept. 6 in the Bronx — have drawn scrutiny. A police sergeant, Hugh Barry, was 
indicted on murder
 charges in May for the fatal on-duty shooting of a mentally ill woman, Deborah Danner, in October 2016. His trial is scheduled to begin in January.
Continue reading the main story
How the Interrogation of Reality Winner Reveals the Deceptive Tactics of Exceedingly Friendly FBI Agents
---
In late January,
 George Papadopoulos did what a lot of Americans do when FBI agents ask for a few minutes of their time — he agreed to talk. It's a decision he likely regrets, because in October the former adviser to President Donald Trump's election campaign pleaded guilty to making false statements to the FBI. He is now a key figure in special counsel Robert Mueller's investigation of Russian interference in the 2016 election.
The court files in the Papadopoulos case say little about the conditions of his chat with the two FBI agents. We don't know how long it lasted, where in Chicago it took place, what its tenor was, or whether Papadopoulos was aware the agents probably knew the answers to most questions they asked. One thing, though, is clear: Papadopoulos engaged in a form of self-harming behavior that defense lawyers always advise against — saying "yes" when a pair of friendly FBI agents knock on your door and ask to chat.
His interrogation was recorded but the transcript has not been released, so it's impossible to know precisely what the FBI agents might have said that gave Papadopoulos the impression it would be in his interests to talk and to lie. But in another high-profile case, involving former NSA contractor Reality Winner, the government released a transcript of the interrogation. It provides a verbatim example – and a rare example – of how FBI agents ingratiate themselves with unsuspecting suspects and intimidate them into saying things that bring doom upon them.
The interrogations of Winner and Papadopoulos were what the FBI likes to call "non-custodial," so they were not read their Miranda rights — because, the FBI claims, they were not arrested or detained at the time of the interrogation. (Winner's lawyers have 
argued in court filings
 that she was effectively detained and should have been Mirandized.) By avoiding the obligation to inform suspects of their right to a lawyer and the right to stay silent, the FBI makes it easier to get Americans to say things – whether truths or lies — that will be used against them. The Fifth Amendment protects people from testifying against themselves, of course, and the Sixth Amendment provides the right to legal counsel, but law enforcement authorities get around these constitutional protections by contending that some interrogations are "non-custodial." The result is that suspects are enticed into talking before they realize the jeopardy they face and the rights they possess.
"Because warnings are only required prior to custodial interrogation, one way to minimize the impact of Miranda on investigations is to try to conduct interrogations whenever possible in non-custodial settings (such as the suspects home or on the street, without arrest-like restraints)," notes an 
article
 in Police Magazine, which caters to the law enforcement community. The article bore the headline, "How to talk to suspects without Mirandizing."
There's a problem with that kind of advice — the presence of law-enforcement officers can turn homes and sidewalks into coercive environments, making the distinction between "custodial" and "non-custodial" a murky if not artificial one. The Winner transcript, which was released in September, offers an unusual look inside one of these home interrogations. In its early we're-on-your-side phase, the interrogation pivoted on Winner's love of dogs and her Crossfit workouts.
Accused leaker Reality Winner leaves the U.S. District Courthouse in Augusta, Ga., following a bond hearing on June 8, 2017.
Photo: Michael Holahan/The Augusta Chronicle/AP
About a dozen FBI agents arrived at Winner's rented house in Augusta, Georgia, on the afternoon of June 3, as she returned from grocery shopping.
"The reason we're here today is that we have a search warrant for your house," one of the agents told her, according to the transcript.
"Okay," she replied.
"All right," Special Agent Justin Garrick said. "Do you know what this might be about?"
"I have no idea," Winner replied.
"Okay, this is about possible mishandling of classified information."
"Oh my goodness," Winner responded.
The agents soft-pedalled the reason for their visit. It can be relatively innocuous, in the eyes of the law, to mishandle classified information – it might not even be a crime, if the information is not too serious and the reasons for mishandling it not too nefarious. But this wasn't, in the eyes of the FBI, an innocuous case. Garrick, who asked most of the questions, is a specialist in espionage and counter-intelligence, according to court documents. The government's charging documents make clear that at the time of her interrogation, Winner was suspected of what the government was treating (probably cynically) as a very serious offense that jeopardized national security. The interrogation ended with her being arrested and charged under the draconian 1917 Espionage Act.
The agents did not mention the Espionage Act while they talked with her. And they did not hint at the possible prison-for-a-decade consequences of what they suspected she had done: mailing a classified NSA document to a media outlet. On June 5, the day Winner's arrest was belatedly announced, The Intercept published a story based on a leaked NSA document detailing Russian attempts at cyberattacks against the U.S. election infrastructure. Though The Intercept has no knowledge of who sent the document, several publications reported that Winner mailed it to The Intercept, which has published a statement about its role in the case.
Her interrogation on June 3 began innocently enough. The first few minutes revolved around making her house safe for agents who would search it, which meant making sure her dog wouldn't bite anyone, and making sure her guns (she had three) were secured. The conversation then took a decidedly casual turn.
"How long have you had your dog?" Garrick asked.
"She's actually a foster," Winner replied. "I'm rehabilitating her so hopefully she can get adopted later on."
"How old is she?"
"Oh, we don't really know. She's one of those."
"Yeah," Garrick said. "One of my dogs was a rescue and when I got him … I was the only guy who could touch him." He later added, "If you can tell, we're all dog people."
Garrick mentioned that his dog urinated "all over the place" at the outset, but eventually got used to its new home and started licking all visitors. Winner replied that her dog had been kept in a kennel and neglected her whole life. As they chatted, the other FBI agent, Wallace Taylor, offered to put her groceries into her refrigerator.
The conversation turned to her service in the Air Force. Once more, the agents employed convivial banter. When Winner mentioned that she was stuck for four years in a Maryland posting, one of the FBI agents said, "I can beat you. You know where my first Air Force assignment was?"
"What?" Winner asked.
"Minot, North Dakota."
They made jokes about the cold weather – the transcript is interspersed with parenthetical descriptions of laughter — and then Garrick spoke about one of his FBI postings.
"I was seven years in D.C., and that was about six and a half too long," he cracked.
"Oh yeah, D.C.," Winner said.
"They keep asking if I want to go up there," Garrick said. "I'm like, 'Uh, no. No. No thank you.' I'm done with that."
Garrick inquired about her Crossfit workout routine.
"I did it for like six months, and I hurt myself," Garrick offered. "Just every single day was pain."
The transcript of their Crossfit conversation went on for more than two pages, with idle chat about box jumps and stress fractures and bench pressing ("So power lifting … what's your favorite stuff?"). It's a classic tactic of softening up a target, creating a false sense that the agents are your friends rather than, as often turns out to be the case, soon-to-be witnesses against you in court.
"You're trying to get information from somebody, so being confrontational, bellicose, threatening — for the most part is counter-productive," notes Jeffrey Danik, a retired FBI agent who spent nearly three decades investigating white collar crimes, violent crimes, and terrorism. "You can't let them start thinking that this is some kind of confrontational, confinement-ending interview." That goes for all types of suspects, he said, whether a bank teller who purloined $100, or a serial rapist with a dozen victims. "It's how 99 percent of them go," Danik told me. In an email, he added, "When they are friendly, which they usually are, it really defuses people's anxiety."
The feigned friendliness of FBI agents is not just a matter of getting people to loosen up. One of the government's briefs in the Winner case argues that by being "exceedingly friendly" and always keeping their voices at a "conversational level" and carrying "no visible weapons," the agents acted in a way that created a non-custodial environment. It's a law-enforcement twofer: by acting polite, law enforcement agents persuade people to talk and lift from themselves the obligation to inform people of their right not to talk. In a way, FBI interrogations are akin to con games, with the mark played by ordinary citizens whose interests are not actually served by chatting with law enforcement agents pretending they'd just like to clear up a minor misunderstanding.
"Good interviewers have an instinct to find some connection with the person you are interviewing and try to make them comfortable," said Mike German, a retired FBI agent who is now a fellow at the Brennan Center for Justice. "You want to have the person you're interviewing in a cooperative mood. People tend to cooperate with people they have some positive feeling for. The ability to make a personal connection in a short period of time is a valuable talent."
Much of the time, it's a strategy devised in advance by agents who know what topics will appeal to the suspect they are trying to loosen up.
"The advantage for an FBI investigator is that you have a tremendous amount of information available to you, much more than the person you're talking to," German said. "I'm sure they knew a tremendous amount about her and what those areas of commonality were." He added, "A good interviewer is an interviewer who has done his homework."
Stephen Kim, a former State Department expert on North Korea, leaves federal court in Washington, D.C. on April 2, 2014, after a judge sentenced him to 13 months in prison for passing classified information to a journalist.
Photo: Cliff Owen/AP
The tactic of disarming a suspect during a "non-custodial" interrogation was used in another prominent leak case a few years ago. In 2015, I wrote about the interrogation and imprisonment of Stephen Kim, a State Department official who was accused of talking about a classified report on North Korea with a journalist from Fox News. Kim told me that the FBI agents were friendly when they arrived at his State Department office. In his job as a North Korean analyst, he had lots of contact with intelligence and law enforcement officials, so the visit wasn't unusual. "It wasn't like suddenly they came in and, boom, laid it on me," Kim explained. "They did not say, 'We are investigating a leak.' They did not say, 'We are investigating you.' … I didn't know why they were there."
Kim had met and talked with James Rosen, the Fox reporter, but he lied to the FBI agents when they finally got around to asking about it. The agents did not indicate they knew of the contacts, so Kim thought he could get away with a fib – why draw attention to what he thought was an everyday infraction that the agents didn't appear to be aware of? It was a mistake. Kim would later be charged not only with a violation of the Espionage Act, but also with lying to the FBI. The lawyer Kim hired once he realized he was in trouble, Abbe Lowell, was distressingly familiar with the FBI's tactics of using non-custodial interrogations to get people to say things that no lawyer would let them say.
"He was asked questions that were, for all intents and purposes, a setup," Lowell told me for the 2015 story. "The government already knew that Stephen had had a conversation with the media. They already knew that he had had access to the information that they believed to have been classified. They were basically setting him up."
Lowell, a high-profile attorney in Washington who now represents Jared Kushner, mentioned an old adage about criminal defense attorneys. "Many of them have a fish that they mount on the wall," he said. "These lawyers put a plaque under the fish, and in words or effect that plaque will say, 'If I hadn't opened my mouth, I wouldn't be hanging here today.'"
When I mentioned this to German, the former FBI agent, he told me about the "five words" motto he learned when he worked cases against neo-Nazis. Members of the neo-Nazi movement were instructed by their leaders to only say five words to law-enforcement: "I have nothing to say." They rarely followed the instruction, however.
"They all had plenty to say," German said. "I think it's just human nature to feel like you can talk your way out of it or minimize your conduct in a way that can help you. What any lawyer will tell you is, 'No you can't. There's nothing positive you can do for yourself in that interaction, and in fact that's why you need to get legal representation before talking with law enforcement.'"
It might seem there is no harm done when FBI agents persuade or cajole people to confess to crimes. But there is a long record of law enforcement officers coaxing false confessions out of people. A study of exonerations in the United States between 1989 and 2004 found that 15 percent of the people who were exonerated had confessed to crimes they did not actually commit. And there is an equally long and disreputable record of the government incarcerating people for a far longer time than their confessions would justify.
Seats are reserved for FBI staff in the House Judiciary Committee before a hearing on oversight of the FBI on Dec. 7, 2017.
Photo: Bill Clark/CQ Roll Call/Getty Images
The exact methods of the FBI's preliminary interrogations are somewhat mysterious, because the bureau's agents are not required to record them. In the Obama era, the Department of Justice issued a  new policy that required agents to record "custodial" interrogations, and transcripts of them have been introduced as evidence, but the guidelines do not cover "non-custodial" questioning. The combination of recording one and releasing the transcript, as was done in the Winner case, is extremely unusual, according to the FBI agents I talked with.
The transcript of Winner's interrogation reveals the hot-cold nature of these conversations. After the relationship-enhancing questions about her workout routine, the agents got around to her job as an NSA contractor in Augusta. They asked whether she would access a document she didn't need to access for her job. She said she wouldn't.
"Okay," Agent Garrick said. "Reality, what if I said that I have the information to suggest that you did print out stuff that was outside of that scope?"
"Okay," Winner replied. "I would have to try to remember."
"Reality," the other FBI agent said, "you know, we obviously know a lot more than what we're telling you at this point. And I think you know a lot more than what you're telling us at this point. I don't want you to go down the wrong road. I think you need to stop and think about what you're saying and what you're doing. You know, I think it's an opportunity to maybe tell the truth. Because telling a lie to an FBI agent is not going to be the right thing."
Winner then said she had printed a document, but put it in her office's "burn bag," where classified material is placed to be securely destroyed.
"Okay," Garrick replied. "What if I tell you that that document, folded in half, made its way outside of NSA? It made its way out in an envelope, post-marked, Augusta, Georgia. See, things are starting to get a little specific."
Winner was cornered, literally. The agents were interrogating her in a small room at the back of her house and were blocking the exit, according to a statement Winner made to the court in late August (the government claims the exit was not blocked). She did not feel free to leave the room or stop the interrogation. The scenario — of being apparently trapped — is familiar to Kim, who eventually pleaded guilty and served 11 months in prison. Kim told me that he was disoriented during his interrogations. He had never been the target of an investigation and didn't know what to do – he didn't realize, for instance, that he should stop the questioning and ask for a lawyer. His experience, and Winner's, demonstrate how a coercive environment can be created without handcuffs or prison bars.
"It was surreal," Kim told me. "What are you supposed to feel? You don't feel anything. You're dumbfounded. Have you ever been hit really hard, like playing sports, or you ran into a pole, or somebody hit you? At first you don't know what hit you. You're kind of stunned … I didn't know what was happening."
Winner, in her August 29 statement, was even more direct.
"During the entirety of my encounter with law enforcement on June 3, 2017," she stated, "I was never told I was free to leave and, in fact, given the circumstances, I never felt free to terminate the interrogation or leave my home."
The KGB Playbook for Infiltrating the Middle East
---
This is the second article in a three-part series based on never-before-published training manuals for the KGB, the Soviet intelligence organization that Vladimir Putin served as an operative, and that shaped his view of the world.
As former Director of National Intelligence James Clapper told CNN earlier this month, Putin is "a great case officer," suggesting he "knows how to handle an asset, and that's what he's doing with the president"—that is, the president of the United States.
The first article looked at the secret KGB manual for recruiting spies. This one considers the KGB's own self-criticism after its failings in the Middle East—a situation that Putin, in recent years, has set out to rectify with a vengeance.
THE PLAN WAS SIMPLE but audacious: On October 3, 1969, the Lebanese Air Force pilot would turn up for his scheduled training flight in a French-made Mirage III-E interceptor jet. "Upon attaining an altitude of 3,000 feet," he was instructed, "radio the Beirut tower that you are experiencing generator trouble and your controls are malfunctioning. Then declare an emergency. Thereafter, acknowledge no radio transmissions… Four minutes after you cross the Soviet frontier, three interceptors will meet you and guide you to Baku in Azerbaijan… Should rendezvous fail, contact the base there on a frequency of 322 kilocycles…"
The pilot had driven a hard bargain with his Soviet handlers. Lieutenant Mahmoud Mattar's recruiter was a fellow Lebanese, his former flight instructor, who was cashiered from the air force for smuggling and hawking drugs and now earned an income as a commercial pilot for Middle East Airlines.  It was a modest living, which didn't quite account for the luxuriant lifestyle Hassan Badawi enjoyed in Beirut or the large cash bundles he was known to tote around the city, especially when returning from overseas.
Badawi was a less-than-inconspicuous asset of Soviet intelligence, the GRU or military branch of it to be exact, and, perhaps hoping to entice his former pupil into betraying their country, he took it upon himself sweeten the pot  for heisting one of the most sophisticated warplanes then in use by NATO countries. Mattar would receive $3 million for the Mirage, Badawi had said. But when Badawi finally introduced Mattar to his new GRU handler, Vladimir Vasileyv, the Russian expressed shock at the asked-for amount. The true price was $1 million. A negotiation ensued before prospective agent and officer compromised on $2 million.
Given the sensitivity of the operation and the risk it entailed, Mattar sought $600,000 up front, in cash. Vasilyev said he'd have to consult with his higher-ups back in Moscow, who wouldn't only include senior GRU officials but the uppermost echelons of the Soviet Politburo. The Soviet ambassador to Lebanon was briefed about the planned operation and was so nervous that he cancelled a meeting with his American counterpart until after it was carried off.
When Vasilyev returned to Beirut and next met with Mattar, he brought along a colleague, Aleksandr Komiakov, who was technically the first secretary of the Soviet embassy in Beirut In reality he was Vasilyev's boss in the GRU. Now he'd be the one doing the talking and haggling with the Lebanese recruit.
"We are prepared to meet your request for two million," Komiakov informed Mattar. "However, our advance will be $200,000. Ten percent seems more businesslike."
"Komiakov, though hit four times, retreated into an adjoining room, reloaded, and kept firing until a fifth bullet shattered his arm. Bleeding profusely, he staggered across the room and pushed open a window, attempting to jump to his death."
— John Barron
Mattar accepted, grudgingly. He then introduced two final preconditions for his commission of treason. First, he said, he and his wife didn't wish to be resettled in the Soviet Union; Switzerland was much more to their liking. Second, he didn't want the $200,000 in cash because he didn't trust his new pay- and spymasters and he was a lousy spotter of counterfeit currency. "I want it in the form of a cashier's check, payable to my father," he told Komiakov, both astonishing and impressing the Russian, who advanced his new recruit a token $610 in good faith in order for Mattar to start making preparations for his permanent exile in neutral Europe.
On Sep. 30, four days before the operation was to take place, Mattar arrived at Vasilyev's Beirut apartment, where he found Komiakov bearing a cashier's check payable to Mattar's father in the amount $200,000. It had been drawn from the Moscow Narodny Bank Ltd. and dated a day earlier. "You see," Komiakov assured the Lebanese, "we keep our word."
Thank You!
You are now subscribed to the Daily Digest and Cheat Sheet. We will not share your email with anyone for any reason.
Just as all three men were analyzing the final flight plan and logistics for purloining the Mirage, they were interrupted by a dozen Lebanese soldiers.
Mattar wrestled Vasilyev to the ground. Komiakov and Vasilyev were able to fire a few bullets, wounding two separate Lebanese officers, before they themselves were shot by the overwhelming opposition.
In KGB: The Secret Work of Soviet Agents, the extraordinary book from which this vignette of upended Russian espionage in an Arab state is lifted, the American journalist John Barron concludes as follows: "Komiakov, though hit four times, retreated into an adjoining room, reloaded, and kept firing until a fifth bullet shattered his arm. Bleeding profusely, he staggered across the room and pushed open a window, attempting to jump to his death. He realized now that Mattar was a Lebanese agent who had engineered a Soviet disaster from the plot. But as Komiakov struggled to leap from the window, two soldiers grabbed him while another scooped up the $200,000 check and the flight plan."
Well, Barron almost concludes that way.
He goes on to note that the Soviet operation to suborn a Lebanese military pilot relied on the crudest Orientalist assumptions, of which Lebanese spies were all too aware. Mattar had been ordered to "play the role of a greedy, haggling Arab concerned only with money" in order to deceive his GRU marks, who were evidently so persuaded by his central-casting demeanor that they didn't even bother to use a non-Russian bank for issuing his cashier's check. So much for plausible deniability—or so one would think.
As it happened, after the Lebanese government alerted the world to the counterintelligence savvy of its army's Second Bureau as well as to the arrests of Badawi, Vasilyev and Komiakov (who was, after all, working in Beirut under official diplomatic cover at the Soviet embassy), Moscow launched a hysterical disinformation campaign blaming the United States for inventing the whole incident as a "provocation."
Caught red-handed, the Soviets resorted to lies and bullying to obfuscate their humiliation. It worked. Beirut submitted not only to Soviet pressure but to representations made by more powerful Arab neighbors and allies of Moscow such as Syria and Egypt to hush up the Mirage affair, tout court. Lebanon imposed a media blackout on any further discussion of the interdicted plot, citing Lebanon's "higher interests." Lieutenant Mattar was quietly promoted to captain, and the still-wounded Vasilyev and Komiakov were quietly put on an Aeroflot flight back home to Moscow.
ABSCONDING WITH A FIGHTER JET under the guise of technical difficulties may have been a chancy endeavor in Lebanon in 1969, but from the standpoint of counterintelligence it still should have been easier than infiltrating American institutions in the Middle East toward the end of the Cold War, as the KGB itself acknowledged in an internal "analytical overview" printed in 1988 but never meant for non-KGB eyes.
The cumbrously titled, "Acquisition and Preparation of Agent Recruiters for the Purposes of Intelligence Penetration of USA Institutions (on the Example of a Number of North African Countries)" is the second in a set of historical Soviet intelligence files that have been passed to The Daily Beast by a European security service.
As with the previously discussed training manual for an KGB officers looking to recruit agents on Soviet soil, this document remains classified by the Putin government owing to its utility as a "historical" case study for contemporary foreign intelligence officers, according to a source in that European service who requested anonymity. Whereas the earlier document discussed how Westerners might be snared and turned on Soviet soil, "Acquisition and Preparation" examines the tradecraft necessary for recruiting American officials in the Middle East and North Africa as well as the necessary network of local agents who might help with their recruitment. (Of particular value as targets were retired U.S. or NATO officials.)
Certainly, one can see the continued relevance of such a study considering the Kremlin's dramatic return to the region in the face of perceived American withdrawal from it, with hyperactive Russian military and diplomatic activity in Syria, Iraq, Egypt and Turkey.
A compliment, of sorts, to the vigilance of the main adversary and its allied services, the analysis is an exercise in self-criticism. It acknowledges that by 1988 the United States had learned from prior mistakes of laxity and sloppiness in counterintelligence, forcing Moscow Center to adapt to far less hospitable environments. By the time of perestroika the KGB's efforts to recruit Americans in Arab countries had clearly seen diminishing returns. U.S. spies, the document states, "inspect and track employees of these institutions and their contacts with Soviets better, they take measures to expose Soviet intelligence agents, they organize stings, they conduct surveillance of agents and their connections."
"The Soviets failed badly to anticipate Israel's stunning rout in the Six-Day War."
According to Paul Goble, a Russia expert who has worked for both the State Department and CIA, the date of this internal KGB review is "critical." It was published just after Aldrich Ames, the notorious CIA double agent who spied for the Soviets, helped roll up American recruits in Moscow. "Clearly the U.S. responded by becoming much tougher in third world countries," Goble said, a feat which "was easier because Moscow was cutting back its financial backing of people in those places as perestroika took money away from the KGB and siloviki," the catchall term for officers in the Russian security services.
Western-friendly states in North Africa—particularly Morocco and Tunisia—had begun to employ "harsh" counterintelligence measures of their own, in cooperation with their U.S., French and West German counterparts. U.S. embassies, consulates and other facilities grew even less porous.  And even where American spooks couldn't rely on the compliance or trustworthiness of local intelligence because of their "socialist orientation," such as Algeria, they simply took it upon themselves to fortify their fiefdoms in the desert, where necessary, drumming up "spy mania campaigns" to keep U.S. diplomats, their cohort and families alive to the ever-present threat of being lured or cajoled into working for the enemy.
"ACQUISITION AND PREPARATION" can be read as an epitaph on KGB penetration of Arab nations, published less than a year before the Wall came down and the Cold War receded.
Though much romanticized, the broader history of the Center's operations in North Africa in the latter half of the twentieth century is actually a piebald tapestry of stunning tactical victories beset by jaw-dropping strategic failures. None, of course, was so great as the loss of Cairo in the 1970s and Egypt's transformation into an American client-state under Anwar Sadat, a man who oversaw a breakage with the Communist superpower so precipitous and dramatic that when he was assassinated by Islamist radicals in 1981, news of the event was met jubilation in the Kremlin. At the Lubyanka headquarters of the KGB there had long been idle chatter about taking out the treacherous Arab leader, according to historian Christopher Andrew and former KGB archivist Vasili Mitrokhin.
Even during the halcyon days of Soviet-Egyptian amity, Moscow's record in its most significant beachhead in the third world for political, military and economic investment was actually rather mixed. No doubt an ill omen arrived in 1954, when the future leader of pan-Arab nationalism took power in a military coup and then-KGB Chairman Ivan Serov gave the impression that Egyptians were black Africans, a solecism his resident Arabists in the First Chief Directorate were too embarrassed to correct, as Andrew and Mitrokhin recount in The World Was Going Our Way: The KGB and the Battle for the Third World.
The Soviets failed badly to anticipate Israel's stunning rout in the Six-Day War, during which much of the materiel sold to Nasser was destroyed, although the Egyptians acquitted themselves better in 1973 when Egypt and Syria attacked Israel on Yom Kippur. Washington was caught blind, deaf and dumb in that instance, but Moscow, thanks to good signals intelligence, was not. (An unintended consequence of that crisis, however, was the rise of Henry Kissinger to the position of U.S. diplomatic power broker in the region and the continued decline of Soviet influence in Egypt.)
True, the KGB's political intelligence chief in Cairo did manage to recruit one high-value asset inside Nasser's inner circle, Sami Sharaf, later appointed Egypt's chief intelligence advisor. But Sharaf's identity as Moscow's mole had been known to the CIA, then deftly running its own man in Cairo, the Soviet diplomat and KGB liaison Vladimir Sakharov.  Sadat set about arresting Sharaf and other pro-Soviet plotters within his government, collectively known as the "crocodiles," and expelled all Soviet military advisers in Egypt, who at their peak numbered 20,000. This was not long before Sadat cast his lot entirely with Jimmy Carter and touched down in Tel Aviv for his famous peace conference with Menachem Begin.
As Soviet-Egyptian bilateral relations deteriorated further into the mid-'70s, the KGB was essentially paralyzed and ordered to remain so. Yuri Andropov, head of the KGB from 1967 to 1982, banned the running of any Egyptian agents on Egyptian soil for fear that their capture would only incense Sadat and cancel what was left of a flagging alliance. By 1977, Andrew and Mitrokhin recount, the Cairo rezidentura had "no sources in 'most targets of penetration.'"
ALL OF WHICH SURELY gave the Americans sufficient time to get a leg up in the Middle East and North Africa (MENA) region and implement measures that continued to befuddle and harry Moscow Center unto the demise of the USSR.  "Acquisition and Preparation" highlights a series of anecdotes that testify to the KGB's anticlimactic end in the region.
Take Citizen "B" who, we're told, was recruited in a Western embassy in a Soviet-friendly country in the Middle East and then himself recruited an asset in an Arabic consulate from his own country.  His KGB handlers monitored his progress and gave him increasingly difficult assignments to gauge his suitability for clandestine work—in this instance, assignments he was only too well-equipped to pass with distinction. They'd send him parcels designed to be opened carefully so as to avoid any signs of tampering, in one case a package that "had to be opened under suspicion of [its] being a bomb." He performed admirably for about six years. Then he upped and fled the unnamed North African country after "supposedly" coming to the attention of a local intelligence service. That was a ruse, however, as the KGB later uncovered documents showing that Citizen B had been a double agent, a plant by that same local intelligence service, which helped him open all those suspicious parcels.
The cleanup work for this botched operation was markedly easier than what ensued following the Mirage fiasco in Beirut. That was because Citizen B wasn't being recruited to spy on the country he lived in; he was being recruited to spy on other countries. Thus, the harm done between the USSR and this Soviet-friendly country, here repurposed as an offshore spy nursery, was minimal.
"What happened to poor Martha in the TV series 'The Americans' happened quite a lot, and not just in FBI Headquarters and shabby one-bedroom apartments in D.C."
A lack of good recruiter agents—those who make the preliminary outreach to a target, as Badawi did to Mattar in Beirut and as Citizen B was intended to be—was cited as a major problem besetting Soviet rezidenturas in the Arab world in the late-'80s.  In most cases, this was owing to the lack Soviet-controlled agents who could make approaches to Americans on behalf of Western countries or the host Arab country. Finding the right third-country recruiters could take between two and three years. The best crop was already-trained spies and police officers in the host country—those who could turn locals into assets who thought they were working for their own government.
One counterintelligence officer, "M," was recruited by the Soviet rezidentura; he in turn recruited "K," a local citizen who was employed as a technician in the U.S. embassy of that same country. K thought he was spying for his own government. And after evidence of his espionage was uncovered by U.S. officials at the embassy, the KGB's hand was conveniently nowhere in sight.  K refused to betray M's identity because he justifiably feared being locked up, tortured or killed by the very local intelligence service, which had no idea what he'd got up to because it hadn't ordered the operation.
Next in line as good recruiter agents were lawyers, teachers and professionals—anyone whose routine encounters with Americans, easily arranged without elaborate pretexts, meant that potential assets could be studied, befriended, then cultivated.
The same applied to journalists, frequently used in the Soviet Union under the cover of TASS or other state media institutions to snag Americans. Even though non-American reporters in foreign countries might not have reason to readily engage with American officials, they could still prey upon yankee biases about the inherently curious or inquisitive nature of the press. Members of the Fourth Estate could also travel abroad for extended periods without arousing suspicion. This was especially true if they were working for a Western news outlet.  Not for nothing was the infamous Kim Philby employed as the Beirut correspondent for the Economist and Observer before his unmasking and defection to Moscow.
The wandering European salesman or industrialist was also an excellent cover story: a Frenchman who "has a fairly high position in the office of a powerful French firm like ALSTOM," which invests in every African country and competes with U.S. businesses, would have access to USAID, the economic department of U.S. embassies, or virtually any expat community sprung up around American oil and gas companies.
IT ANYTHING, THE CARTOONISH Arab stereotyping by Comrades Vasilyev and Komiakov competes with the often hilarious KGB psych profiles of the avaricious and scheming American—Graham Greene by way of Felix Dzerzhinsky. "Vividly expressed individualism and a constant striving for personal prosperity [and] uncertainty of the future often leads to some Americans getting into conflict with the requirements placed on them by government service." Foreign service types who hang about too long in exotic climes might do so to get rich by exploiting the underpaid subaltern population, including their "personal servants."
Pity, too, the neglected but dutiful female assistant of the busy American statesman when that rugged Breton from ALSTOM comes around: "Another important area to target in American facilities are typists, secretaries, office managers, etc."
What happened to poor Martha in "The Americans" happened quite a lot, not just in FBI Headquarters and shabby one-bedroom apartments in D.C. (as in the TV series), but in the bustling nightclubs and shisha joints of Tunis and Rabat. Except that things didn't always go to plan.
Consider the tragic case of "K," a local businessman, who was brought into recruit "L," a secretary at an American facility. L lived off her parents, and so K made his overtures as someone from a European company seeking privileged information L had access to, in exchange for which she'd be compensated.
Not satisfied with being a mere bagman for Moscow gold, K eventually told his handlers that he and L had also grown romantically involved, the better to butter her up for full recruitment. He hadn't. And once she found a fiancé, a man from a wealthy family who could pick up where mom and dad left off, the information trickle dried up and the entire operation went kaput. Loyal truth telling to the Center had been subsumed by what K later confessed to his operational officer was "male pride."
Surely not least among the historical factors leading to the collapse of the Soviet Union—the internal contradictions of a command economy, the arms race, Reagan, Gorby, the rise of a liberal-reformist intelligentsia in Moscow—was the sheer waste of time, money and manpower caused by Soviet agents thinking in clichés.
Tomorrow: The Kremlin's Egregious Émigrés
Column: History of using FBI for political purposes – Opinion – ThisWeek Community News
---
WASHINGTON — So what's new?
Certainly not the late J. Edgar Hoover's antipathy toward Dr. Martin Luther King as revealed again in the recent discovery of a long-ago letter from the FBI director to his third in command, William Sullivan, who headed domestic intelligence, and shared the concern about King… or if he didn't, he found it prudent to say he did.
In the letter dated Nov. 18, 1964, Hoover thanks Sullivan for his praise of his boss's handling of a long press conference with women correspondents to whom he explained how the bureau works. He also talked about King, noting that response in letters had overwhelmingly agreed with him. He then tells Sullivan his own views are the same as Sullivan's that King's "exposure is long overdue," adding that "maybe he is now beginning to get his just desserts. I certainly hope so."
Whether from inherent racism by one who took over the bureau at the height of Jim Crow in the South and the rebirth of the Ku Klux Klan and did nothing about it all those years or the fact he thought King to be a tool of the Communists, his feelings about the civil rights giant were well known to the press, to those around him in the bureau, Congress, and Justice Department and to a great deal of the public.
The animosity between the two was palpable and King had accused Southern FBI agents of doing nothing to alleviate the injustices. Hoover denied that his agents had failed to act because of their Southern leanings. In the midst of all this vitriol, King received an anonymous hate letter that clearly threatened violence. The minister and others believed it was a plant from the FBI. Sullivan testified in Congress that he knew of the letter but denied having anything to do with it and was against it although a draft copy was later found in Sullivan's files.
A year earlier, the FBI was able to get permission from Attorney General Robert Kennedy to begin electronic surveillance of King at all levels, including bugging his hotel rooms, offices, etc. What was discovered was not any affiliation with communism but sexual incidents that were taped by listening agents – one of these was explicit and Hoover played that tape around town to those friendly in the press and others of influence to prove King's indiscretions.
Why would the Kennedys – Robert and John – agree to permit this intrusion into the life of a winner of the Nobel Peace Prize at a time John was facing a tough re-election? Because Hoover had evidence that gave him leverage _ the knowledge that President Kennedy had been having a passionate affair with Judith Campbell who had been introduced to him by Frank Sinatra and was also an intimate of Chicago mobster Sam Giancana. Hoover lost little time making Bobby Kennedy aware he knew about the Mafia "party girl," warning him at a luncheon of the difficulties of this situation, including the fact she had carried messages between Giancana and the president.
The implications to Kennedy were clear, especially since the administration had pledged to go after organized crime and despite the fact that his own father, Joseph, was alleged to have had dealings with the Mafia including in John's election campaign. The president's long relationship with Campbell, later to become Judith Exner, would have been nearly impossible to explain and it prompted one of his best friends, Ben Bradley, executive editor of the Washington Post, after it was revealed a decade later, to say that Kennedy would have been impeached had it been known.
During the Senate Watergate hearings it was revealed that Sullivan, called "the professor" because of his decidedly rumpled, un-FBI look and his intenseness, had written a memo to White House General Counsel John Dean, outlining the political use of the bureau by presidents over the years. It was not released, but interviews with Hoover's top lieutenants re-created most of its claims such as black bag break-ins at foreign embassies, unauthorized surveillance of a personal nature, and on and on.
I knew Bill Sullivan well but we never discussed the King matter. I talked to him from his home in New Hampshire and we planned lunch when he got to Washington the following week to appear before a Senate committee chaired by Frank Church. He was shot and killed over that weekend by an errant hunter.
— Dan Thomasson is an op-ed columnist for Tribune News Service and a former vice president of Scripps Howard Newspapers. Readers may send him email at: 
thomassondan@aol.com
 .
Mark, Maloy: Troy NY – Google Search
---
Police are investigating a possible quadruple homicide in the Upstate New York city of Troy after four bodies were found in the basement of a home there. The four bodies were found inside a home at 158 Second Ave. on Tuesday, Troy Police Sgt. Mark Maloy confirmed to TIME. Maloy said all four deaths …
Gigant hall St.Petersburg – Google Search
---
RadioFreeEurope/RadioLiberty
–
14 hours ago
Footage on social media shows multiple police vehicles, ambulances, and fire engines outside the Gigant Hall leisure center, where the supermarket is located on the ground floor. "There was a bang. Emergency personnel are already on the scene. The evacuation has been completed, and there was no …
TASS
The Perekrestok supermarket is located on the ground floor of the Gigant Hall leisure center, in the northwest part of St Petersburg. 'There was a bang. Emergency personnel are already on the scene. The evacuation has been completed, and there was no fire,' a local Emergencies Ministry official told news …