Next Page of Stories
Loading…
Page 2
There is nothing particularly Lone Star State-ish about a mass killing these days. Ask New York, or Las Vegas.
Worldwide, Mr. Lankford found, a country's rate of gun ownership correlated with the odds it would experience a mass shooting. This relationship held even when he excluded the United States, indicating that it could not be explained by some other factor particular to his home country. And it held when he controlled for homicide rates, suggesting that mass shootings were better explained by a society's access to guns than by its baseline level of violence.
What Doesn't: Crime, Race or Mental Health
If mental health made the difference, then data would show that Americans have more mental health problems than do people in other countries with fewer mass shootings. But the mental health care spending rate in the United States, the number of mental health professionals per capita and the rate of severe mental disorders are all in line with those of other wealthy countries.
A 2015 study estimated that only 4 percent of American gun deaths could be attributed to mental health issues. And Mr. Lankford, in an email, said countries with high suicide rates tended to have low rates of mass shootings — the opposite of what you would expect if mental health problems correlated with mass shootings.
Whether a population plays more or fewer video games also appears to have no impact. Americans are no more likely to play video games than people in any other developed country.
Racial diversity or other factors associated with social cohesion also show little correlation with gun deaths. Among European countries, there is little association between immigration or other diversity metrics and the rates of gun murders or mass shootings.
A Violent Country
America's gun homicide rate was 33 per million people in 2009, far exceeding the average among developed countries. In Canada and Britain, it was 5 per million and 0.7 per million, respectively, which also corresponds with differences in gun ownership.
Americans sometimes see this as an expression of deeper problems with crime, a notion ingrained, in part, by a series of films portraying urban gang violence in the early 1990s. But the United States is not actually more prone to crime than other developed countries, according to a landmark 1999 study by Franklin E. Zimring and Gordon Hawkins of the University of California, Berkeley.
Rather, they found, in data that has since been repeatedly confirmed, that American crime is simply more lethal. A New Yorker is just as likely to be robbed as a Londoner, for instance, but the New Yorker is 54 times more likely to be killed in the process.
They concluded that the discrepancy, like so many other anomalies of American violence, came down to guns.
More gun ownership corresponds with more gun murders across virtually every axis: among developed countries, among American states, among American towns and cities and when controlling for crime rates. And gun control legislation tends to reduce gun murders, according to a recent analysis of 130 studies from 10 countries.
This suggests that the guns themselves cause the violence.
Mass Shootings Happen Everywhere
Skeptics of gun control sometimes point to a 2016 study. From 2000 and 2014, it found, the United States death rate by mass shooting was 1.5 per one million people. The rate was 1.7 in Switzerland and 3.4 in Finland, suggesting American mass shootings were not actually so common.
But the same study found that the United States had 133 mass shootings. Finland had only two, which killed 18 people, and Switzerland had one, which killed 14. In short, isolated incidents. So while mass shootings can happen anywhere, they are only a matter of routine in the United States.
As with any crime, the underlying risk is impossible to fully erase. Any individual can snap or become entranced by a violent ideology. What is different is the likelihood that this will lead to mass murder.
In China, about a dozen seemingly random attacks on schoolchildren killed 25 people between 2010 and 2012. Most used knives; none used a gun.
By contrast, in this same window, the United States experienced five of its deadliest mass shootings, which killed 78 people. Scaled by population, the American attacks were 12 times as deadly.
Beyond the Statistics
In 2013, American gun-related deaths included 21,175 suicides, 11,208 homicides and 505 deaths caused by an accidental discharge. That same year in Japan, a country with one-third America's population, guns were involved in only 13 deaths.
This means an American is about 300 times more likely to die by gun homicide or accident than a Japanese person. America's gun ownership rate is 150 times as high as Japan's. That gap between 150 and 300 shows that gun ownership statistics alone do not explain what makes America different.
The United States also has some of the world's weakest controls over who may buy a gun and what sorts of guns may be owned.
Switzerland has the second-highest gun ownership rate of any developed country, about half that of the United States. Its gun homicide rate in 2004 was 7.7 per million people — unusually high, in keeping with the relationship between gun ownership and murders, but still a fraction of the rate in the United States.
Swiss gun laws are more stringent, setting a higher bar for securing and keeping a license, for selling guns and for the types of guns that can be owned. Such laws reflect more than just tighter restrictions. They imply a different way of thinking about guns, as something that citizens must affirmatively earn the right to own.
The Difference Is Culture
The United States is one of only three countries, along with Mexico and Guatemala, that begin with the opposite assumption: that people have an inherent right to own guns.
The main reason American regulation of gun ownership is so weak may be the fact that the trade-offs are simply given a different weight in the United States than they are anywhere else.
After Britain had a mass shooting in 1987, the country instituted strict gun control laws. So did Australia after a 1996 incident. But the United States has repeatedly faced the same calculus and determined that relatively unregulated gun ownership is worth the cost to society.
That choice, more than any statistic or regulation, is what most sets the United States apart.
"In retrospect Sandy Hook marked the end of the US gun control debate," Dan Hodges, a British journalist, wrote in a post on Twitter two years ago, referring to the 2012 attack that killed 20 young students at an elementary school in Connecticut. "Once America decided killing children was bearable, it was over."
Continue reading the main story
Read the whole story
· · · · ·
Read the whole story
· · · · ·
New York Times
–
7 hours ago
From 1966 to 2012, 31 percent of the gunmen in mass shootings worldwide were American, according to a 2015 study by Adam Lankford, …
Chicago Tribune
–
8 hours ago
This image posted on his Linkedin profile shows George Papadopoulos posing on a street of London. A week after the Trump campaign …
Dame Joan Sutherland during rehearsals for a production of Bellini's I Puritani, conducted by her husband Richard Bonynge, March 1964.
When one thinks of "Lucia" at the Royal Opera House, it is impossible to disassociate the opera from one major name – Joan Sutherland.
Washington City Paper (blog)
–
52 minutes ago
If not for a particularly notable Venice run starring Joan Sutherland in the 1960s, it might have mercifully faded into obscurity. To be fair, George …
Next Page of Stories
Loading…
Page 3
<a href="http://NYTimes.com" rel="nofollow">NYTimes.com</a> no longer supports Internet Explorer 9 or earlier. Please upgrade your browser. 
LEARN MORE »
Signed in as 
mikenova
Share this story on NewsBlur
Shared stories are on their way…
Most countries have an unpredictable future; Russia has an unpredictable past. That old chestnut has cropped up often this year as the Kremlin has struggled to find an appropriate official way to mark the 100th anniversary of the 1917 Russian Revolution.
Manipulating history for political ends is not unusual — see the Trump administration and the Civil War. But in Russia, 
invoking history
 has long been a way of proclaiming political or ideological affiliation. The "Great October Socialist Revolution" was the founding myth of the Soviet Union; Nov. 7 (Oct. 25 on the old Russian calendar), the date of the uprising that brought the Bolsheviks to power, was the national holiday, on which tanks, missiles and high-stepping soldiers swept through Red Square.
The history of the revolution — and of the czarist past, and for that matter of the entire world — was written to fit the myth of Soviet Russia as the vanguard of civilization, and woe to those who tampered with the official version. Unless they were the guardians of the official version, to whom it fell now and again to rewrite and update that history — like when Stalin went abruptly from demigod to footnote.
The end of the Soviet Union in 1990 set history adrift. The collapse of a totalitarian dictatorship that had overthrown an absolute monarchy forced Russians to confront a painful task of choosing what to glorify, what to condemn, and what to gloss over. Impassioned debates over what role of "liberalism," "democracy" or "elections" might have had a century ago are really about today.
Those who pine for a powerful state, President Vladimir Putin among them, have come to blame Lenin for the territorial costs he incurred for quitting the war with Germany and to credit Stalin with putting it together again (until it was dismantled anew by Mikhail Gorbachev and Boris Yeltsin). The last czar, Nicholas II, is alternately seen as a weak master who either foolishly allowed the autocracy to founder or who failed to ride with a democratizing tide. The Russian Orthodox Church has canonized him as martyr of an idealized, God-fearing past.
The fall of Communism is the onset of freedom for some, the collapse of empire for others, and simply irrelevant to many Russians under 35, who, according to public opinion polls, simply don't know much about 1917.
Continue reading the main story
Early Monday, the very first charges were issued in special counsel Robert S. Mueller III's investigation into possible coordination between the Trump campaign and Russia. Three former Trump campaign officials were indicted in the probe: Trump's former campaign manager Paul Manafort, and two lesser-known Trump associates Rick Gates and George Papadopoulos. So what are the details […]
Next Page of Stories
Loading…
Page 4
Next Page of Stories
Loading…
Page 5
Next Page of Stories
Loading…
Page 6
With high-ranking politicians appearing in the Paradise Papers, officials around the globe were quick to react to the leak. The EU and India have started investigations while Russian and US officials were on the defense.
A look at the best news photos from around the world.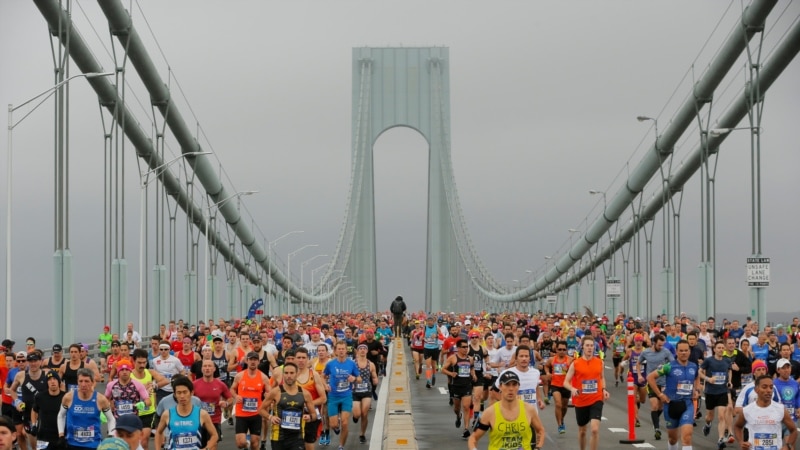 ---
The Paradise Papers reportedly name Donald Trump's Commerce Secretary Wilbur Ross for not disclosing business ties to the Kremlin. Watch the video to find out how and whether or not the Commerce Dept is responding.
U.S. Commerce Secretary Wilbur Ross on Monday defended his sizable business links to Russian President Vladimir Putin's inner circle, saying "there is no impropriety." Ross, a 79-year-old billionaire industrialist, has a 31 percent stake worth $2 million to $10 million in a shipping venture, Navigator Holdings, with connections to Putin's son-in-law and an oligarch who is subject to U.S. sanctions and is Putin's judo partner, according to newly leaked documents. But Ross, a member of President Donald Trump's Cabinet, said on the sidelines of a business conference in London, "I think the media has made a lot more out of it than it deserves." Navigator earns millions of dollars a year shipping natural gas for Russian energy giant Sibur, which is partly owned by Kirill Shamalov, the husband of Putin's daughter, Katerina Tikhonova, and Gennady Timchenko, the oligarch who is Putin's judo partner, according to the documents. Timchenko is subject to the U.S. sanctions because of Russia's 2014 annexation of Ukraine's Crimean Peninsula and its subsequent support for pro-Russian separatists fighting the Kyiv government's forces in eastern Ukraine. 'Nothing whatsoever improper' But in a pair of interviews with the BBC and Bloomberg TV, Ross dismissed concern about his involvement in the operation. He said the Sibur deal was arranged before he joined Navigator's board. "There's no interlocking of board, there's no interlocking of shareholders, I had nothing to do with the negotiation of the deal," he said. "But most importantly the company that is our client itself, Sibur, was not then sanctioned, is not now sanctioned, and never was sanctioned in between. There's nothing whatsoever improper." Ross told Bloomberg, "We have no business ties to those Russian individuals who are under sanction." Ross said he has been selling his stake in Navigator, "but that isn't because of this." Ross sold off numerous holdings when he joined Trump's Cabinet earlier this year to avoid conflicts of interest while he promotes U.S. commerce throughout the world. But he kept his Navigator stake, which has been held in a chain of partnerships in the Cayman Islands, an offshore tax haven where Ross has placed much of his estimated $2 billion in wealth. 'Paradise papers' Ross did not disclose the Russian business link when he was confirmed by the U.S. Senate as commerce secretary, but it surfaced in a trove of more than 13 million documents leaked from Appleby, a Bermuda-based offshore law firm that advises the wealthy elite on global financial transactions as they look to avoid billions of dollars in taxes.  Appleby says it has investigated all the allegations and found "there is no evidence of any wrongdoing, either on the part of ourselves or our clients." The cache of documents, called the Paradise Papers, was first leaked to a German newspaper, Sueddeutsche Zeitung, and then shared with the International Consortium of Investigative Journalists and dozens of other media outlets around the world, including The Guardian in Britain, The New York Times and NBC News in the U.S., all of which reported on the Ross investment on Sunday. The disclosure of Ross' financial interests in Russia comes as a special prosecutor, Robert Mueller, and three congressional panels are investigating Russian interference in the 2016 U.S. presidential election, an effort the U.S. intelligence community has concluded was led by Putin in an effort to undermine U.S. democracy and help Trump win the White House. Several Trump campaign associates have come under scrutiny, but until the disclosures about Ross' holdings, there have been no reports of business links between top Trump officials and any member of Putin's family and his inner circle. The disclosures could put pressure on world leaders, including Trump and British Prime Minister, Theresa May, who have both pledged to curb aggressive tax avoidance schemes. "Congress has the power to crack down on offshore tax avoidance," said Matthew Gardner, a senior fellow at the Institute on Taxation and Economic Policy. "There are copious loopholes in our federal tax code that essentially incentivize companies to cook the books and make U.S. profits appear to be earned offshore. The House tax bill introduced late last week does nothing to close these loopholes."
Read the whole story
· · ·
Next Page of Stories
Loading…
Page 7
Next Page of Stories
Loading…
Page 8
Next Page of Stories
Loading…
Page 9
 trump and russia – Google News
Before the start of business, Just Security provides a curated summary of up-to-the-minute developments at home and abroad. Here's today's news.
TRUMP ASIA TRIP
"The era of strategic patience is over," Trump said today at a news conference with Japanese Prime Minister Shinzo Abe on the second day of his Asia trip, referring to the threat posed by North Korea and emphasizing the need to take a hard line against the Pyongyang regime. Kevin Liptak and Jeremy Diamond report at CNN.
Japan could shoot North Korean missiles "out of the sky" with the "massive amount of military equipment" it purchases from the U.S., Trump also said today, Abe reinforced the need for Japan to "qualitatively and quantitatively" enhance its defense capability and that it would intercept missiles "if necessary." The BBC reports.
Maximum pressure must be exerted on North Korea, Abe said today, agreeing with Trump's position that all options are on the table to deal with the Pyongyang regime, Reuters reporting.
"No one – no dictator, no regime and no nation – should underestimate, ever, American resolve," Trump said yesterday in a campaign-style rally with U.S. troops in Japan, also saying before he landed in the country that the Trump administration would consider designating North Korea a state sponsor of terrorism. Julie Hirschfeld Davis reports at the New York Times.
"It's expected we'll meet with Putin, yeah," Trump told reporters at the weekend before landing in Japan, saying that he would seek help from the Russian President on North Korea when they cross paths at multinational conferences in Southeast Asia. Michael C. Bender reports at the Wall Street Journal.
Trump should use his Asia trip to reinforce America's commitment to the region and serve as a "democratic counterweight to China," the New York Times editorial board writes.
The Trump administration is slowly shifting toward a more traditional Republican position on China and parts of a more hawkish strategy have been incorporated into speeches that he will give on his Asia trip, but the test of whether the administration will get tougher on China will come once Trump returns. Josh Rogin writes at the Washington Post.
Trump's trip to South Korea tomorrow could raise "several thorny issues," Hyung-Jin Kim provides an analysis at the AP.
Trump is the perfect guest for China, his egotistical style, shunning of the normal channels of doing work and ignorance of Chinese history giving Beijing the opportunity to control the situation when he visits this week. James Mann writes at The Daily Beast.
NORTH KOREA
An invasion by ground forces would be the only way to locate and secure all of North Korea's nuclear weapons sites, the Pentagon told lawmakers in a letter at the weekend, noting that further details about responding to a threat could not be publicly discussed but adding that the Pentagon "assess that North Korea may consider the use of biological weapons." Dan Lamothe and Carol Morello report at the Washington Post.
The Pentagon assessment demonstrates that a diplomatic solution should be the priority as an outbreak of war "would kill hundreds of thousands of people," Sen. Dianne Feinstein (D-Calif.) said yesterday. Martin Pengelly reports at the Guardian.
A U.N. report on North Korea's human rights situation and satellite photos showing the extent of abuse provide another reason why we should not "turn a blind eye" to the Pyongyang regime. The Washington Post editorial board writes.
South Korea imposed unilateral sanctions on 18 North Korean individuals today due to their direct affiliation to North Korean banks, according to an announcement by the South Korean finance minister, Seoul taking the measure a day ahead of Trump's visit to South Korea. Christine Kim reports at Reuters.
TRUMP-RUSSIA
Enough evidence has been gathered by special counsel Robert Mueller to bring charges against Trump's former national security adviser Michael T. Flynn and his son Michael G. Flynn, according to sources familiar with the matter, investigators will be speaking to multiple witnesses to gather more information about Flynn's lobbying work which has been under scrutiny for months due to the Flynn Intel Group's links to Russia. Julia Ainsley, Carol E. Lee and Ken Dilanian report at NBC News.
The Commerce Secretary Wilbur Ross has business connections with Russian President Vladimir Putin's family and inner circle according to documents leaked over the weekend, known as the Paradise Papers, Ross did not fully disclose the financial ties during the confirmation process and the revelations come amid congressional investigations and Mueller's investigation into possible collusion between the Trump campaign and Russia. Carol Morello reports at the Washington Post.
The revelations about Ross creates a potential conflict with his role in the administration and raises ethical concerns. Mike McIntre, Sasha Chavkin and Martha M. Hamilton report at the New York Times.
"Secretary Ross misled me, the Senate Commerce Committee, and the American people," Sen. Richard Blumenthal (D-Conn.) said in a statement yesterday, adding that the financial disclosures "are like a Russian nesting doll, with blatant conflicts of interest carefully hidden within seemingly innocuous holding companies." Barney Jopson reports at the Financial Times.
The Trump campaign foreign policy adviser Carter Page met with Russian government officials during a trip to Moscow in July 2016, Page said in testimony to the House Intelligence Committee last week, contradicting previous accounts of his trip to Moscow, Mark Mazetti and Adam Goldman report at the New York Times.
The House Intelligence Committee has called on Trump's security chief Keith Schiller to testify tomorrow in relation to their investigation into Russian interference in the 2016 election, and lawmakers are expected to ask about the details contained in the dossier compiled by former British Intelligence officer Christopher Steele, which alleged connections between the Trump campaign and Russia. Carol D. Leonnig and Greg Miller report at the Washington Post.
Kremlin finances supported Russian billionaire Yuri Milner to invest millions of dollars in Facebook and Twitter through the Russian state-controlled V.T.B. bank and the government-controlled Gazprom Investholding financial institution, however there has been no suggestion that Milner or his companies have direct connections to Russia's online propaganda campaign. Jesse Drucker reports at the New York Times.
Milner invested $850,000 in a startup co-founded by Trump's son-in-law and senior adviser Jared Kushner according to the Paradise Papers, a revelation that is likely to attract more questions about Kushner's business ties and possible connections to the Kremlin. Andrew Desiderio reports at The Daily Beast.
At least nine Trump associates had contacts with Russian during the 2016 U.S. election campaign or the presidential transition, the documents that were released last week as part of the Trump campaign adviser George Papadopoulos's guilty plea show that Mueller's team has an interest in a range of individuals, however the question remains whether the connections between Trump campaign officials and Russian operatives amounted to a concerted Russian government campaign or were isolated coincidences. Rosalind S. Helderman, Tom Hamburger and Carol D. Leonnig explain at the Washington Post.
The potential legal battles in the charges against former Trump campaign chairman Paul Manafort and former campaign aide Rick Gates are set out by Darren Samuelsohn and Josh Gerstein at POLITICO.
The role of Gates has been under the spotlight and Michael Kranish and Tom Hamburger explain at the Washington Post how he has come to attention.
The importance of Josef Mifsud, the professor referred to in Trump campaign adviser George Papadopoulos's guilty plea, and who offered to be a conduit between the Trump campaign and the Kremlin, is analyzed by Griff Witte and Karla Adam at the Washington Post.
YEMEN
A ballistic missile fired by Yemen's Houthi rebels at the Saudi capital of Riyadh on Saturday was "a blatant act of military aggression by the Iranian regime" and "could rise to be considered as an act of war," a statement by the Saudi-led military coalition said today, adding that debris from the missile, which was intercepted, showed that it was made in Iran, a claim that was denied by the head of Iran's Islamic Revolutionary Guard Corps (I.R.G.C.) Maj. Gen. Mohammad Ali Jafari. Asa Fitch reports at the Wall Street Journal.
"Iran's role and its direct command of its Houthi proxy in this matter constitutes a clear act of aggression," the statement also said, adding that Iran's supply of military weapons to Yemeni armed group was in violation of a U.N. Security Council resolution. Al Jazeera reports.
Trump also blamed Iran for the attack, a claim that was rejected by Jafari as another "one of those slanders" by the U.S. president, adding that "we do not have even the possibility to transfer missiles to Yemen." Reuters reports.
All flights to Yemen's airports have been canceled today following the Saudi-led coalition's closure of all land, air and sea ports which was announced today in response to the Houthis firing a missile toward Riyadh. Ahmed Al-Haj reports at the AP.
The Saudi-led coalition carried out at least 29 airstrikes on Yemen's Sana'a province in response to the ballistic missile, in what many residents described as the worst day of bombing since the war started. Al Jazeera reports.
Militants set off a car bomb outside a security headquarters in the Yemeni city of Aden yesterday, killing at least 17 people and conflicting accounts have emerged regarding the storming of the compound. Ahmed Al-Haj reports at the AP.
SAUDI ARABIA
The Saudi Crown Prince Mohammad bin Salman consolidated his power through the targeting of high-profile figures as part of purported efforts to tackle corruption. President Trump appeared to give a tacit endorsement of the arrests in a phone call with King Salman, the crown prince's father, yesterday. David D. Kirkpatrick reports at the New York Times.
The extraordinary events in Saudi Arabia over the weekend have brought attention to Riyadh and the ruthless ambition of the crown prince. The weekend started with the interception of a Houthi ballistic missile, then the resignation of the Lebanese Prime Minister Saad Hariri while on a trip to Saudi Arabia, followed by a purge of Saudi figures – the incidents seemingly sending a message about Saudi's power at home and abroad, Ishaan Tharoor writes at the Washington Post.
The crown prince's action are part of a risky power play and he has been emboldened by support from Trump, his administration, and most probably, a visit by Trump's son-in-law and senior adviser Jared Kushner to Riyadh earlier this month. David Ignatius writes at the Washington Post.
The impending defeat of the Islamic State group is reorienting the focus of the region to the cold war between Iran and Saudi Arabia, intensifying the Sunni-Shi'ite divide expressed through proxy warfare and opening the possibility of further escalation. Asa Fitch writes at the Wall Street Journal.
The events in Saudi Arabia at the weekend demonstrate the conflicts to come in the Middle East, the Crown Prince's desire to reshape Saudi Arabia in the face of the threat posed by Iran, the resignation of the Lebanese Prime Minister who cited Iran's responsibility for causing "devastation and chaos" in the region, and the firing of a missile by the Iran-backed Houthi rebels, show Iran's ability to exploit vulnerability. The Wall Street Journal editorial board writes.
LEBANON
The Lebanese Prime Minister Saad Hariri resigned on Saturday in an announcement broadcast from the Saudi capital of Riyadh, criticizing Iran for its destructive role in Lebanon and across the Middle East, saying that he feared an assassination plot, and referring to the destabilizing role of the Iranian-backed Lebanese Hezbollah group. Nazih Osseiran and Margherita Stancati report at the Wall Street Journal.
Hariri's resignation was a decision "imposed" on him by Saudi Arabia, the leader of Hezbollah Hassan Nasrallah said in response, saying that "it was not our wish for Hariri to resign," and Hariri's decision has prompted fears of a further escalation between Iran and Saudi Arabia, with Lebanon playing a key role. Al Jazeera reports.
Could recent events drag Lebanon into another conflict? Halim Shebaya provides an analysis at Al Jazeera.
SYRIA
The Syrian army declared victory in the eastern city of Deir al-Zour on Friday, marking what a military spokesperson termed the "last phase" in the Syrian army's campaign against the Islamic State group. Louisa Loveluck and Tamer El-Ghobashy report at the Washington Post.
A truck bomb blast on Saturday killed refugees fleeing the Islamic State group in Deir al-Zour province, according to the U.S.-backed Syrian Democratic Forces (S.D.F.), the AP reports.
IRAQ
The Iraqi Prime Minister Haider al-Abadi raised the Iraqi flag at a border crossing with Syria yesterday, following the Iraqi forces' successful campaign to liberate the western town of al-Qaim from the Islamic State group. Sinan Salaheddin reports at the AP.
At least five people were killed in two suicide bombings in the northern Iraqi city of Kirkuk on Saturday, following the first such attack since the Iraqi federal forces took the city from Kurdish Peshmerga last month. Mustafa Mahmoud reports at Reuters.
The Iraqi Kurds have lost vast swathes of territory since the controversial independence referendum held in September, Sergio Peçanha explains at the New York Times.
AFGHANISTAN
A ground and aerial offensive by Afghan and U.S. forces at the weekend in the Kunduz province led to civilian deaths, with lawmakers saying they have received conflicting reports about the number of people killed, with some putting the death toll at nearly 60. Sayed Salahuddin reports at the Washington Post.
The Afghan and U.S. military authorities are investigating the reports of civilian deaths, officials said today, Reuters reporting.
The chief prosecutor of the International Criminal Court (I.C.C.) has pushed to open an investigation into possible war crimes committed in Afghanistan, an investigation that could implicate U.S. forces. James McAuley and Pamela Constable report at the Washington Post.
NIGER
The four U.S. Special Forces members killed on Oct. 4 in an ambush in Niger were helping to track militants on the border with Mali, suggesting that the soldiers were carrying out operations in a complex battlefield rather than a low-risk reconnaissance mission, as the Pentagon has asserted. Sudarsan Raghavan reports at the Washington Post.
Islamic State militants may have kidnapped one of the four soldiers killed, Debora Patta reports at CBS News.
OTHER DEVELOPMENTS
A federal judge in Indiana imposed blocked the military judge hearing the U.S.S. Cole case at Guantánamo Bay from seizing the war court defense attorney Rick Kammen, who quit the case over a secret ethical conflict. Carol Rosenberg reports at the Miami Herald.
The Israeli military uncovered the bodies of five Palestinian militants who were members of the Iran-backed Islamic Jihad group in Gaza, the AP reports.
Read on Just Security »

 Just Security
Read the whole story
· · · · · · · · · · ·
 2016 elections and mental health – Google News
Signed in as 
mikenova
Share this story on NewsBlur
Shared stories are on their way…
Signed in as 
mikenova
Share this story on NewsBlur
Shared stories are on their way…
Next Page of Stories
Loading…
Page 10
Next Page of Stories
Loading…
Page 11
 2016 elections and mental health – Google News