hermeneutics as art of understanding – Google Search
Mike Nova's Shared NewsLinks
hermeneutics as art of understanding – Google Search
---
hermeneutics as art of understanding – Google Search
---
Karajan – The Very best of – YouTube
---
Karajan – The Very best of
Pablo ( Pablo & Raquel) y Kiko (Kiko & Christina) – Un Beso, Pablo Alboran @ Bachaturo´17 – YouTube
---
Pablo ( Pablo & Raquel) y Kiko (Kiko & Christina) – Un Beso, Pablo Alboran @ Bachaturo´17
(Tango Queer)// A Don Agustín Bardi – Francisco y Lucrecio – YouTube
---
(Tango Queer)// A Don Agustín Bardi – Francisco y Lucrecio
Germany intelligence agency reportedly spied on FBI and US arms companies
---
BERLIN 
— German public radio station rbb-Inforadio reports that the country's foreign intelligence agency spied on the FBI and U.S. arms companies.
The station didn't identify the source of for its report Wednesday that the BND spy agency also eavesdropped on targets that included the International Criminal Court in The Hague, the World Health Organization, French Foreign Minister Laurent Fabius and even a German diplomat who headed an EU observer mission to Georgia from 2008 to 2011.
The BND's work is being investigated by lawmakers concerned the agency may have overstepped its legal boundaries.
The spy agency and the chancellery, which oversees the BND's work, didn't respond to requests for comment.
On Monday, government spokesman Steffen Seibert told reporters that "political reconnaissance of partner countries isn't part of the BND's remit."
WikiLeaks published two lists of German phone numbers in July that it claimed showed the U.S. 
National Security Agency targeted for surveillance
 a string of connections at the chancellery and close aides to Chancellor Angela Merkel.
Those publications rekindled concerns over U.S. surveillance in Germany after reports two years earlier that 
Merkel's cellphone had been targeted
.
Merkel's chief of staff summoned the U.S. ambassador for a meeting in July and told him that German law must be adhered to.
© 2015 The Associated Press. All Rights Reserved. This material may not be published, broadcast, rewritten, or redistributed.
Ignatz Theodor Griebl – Wikipedia
---
Jump to navigation Jump to search
Dr. Ignatz Theodor Griebl
 (born in 1899) was a prominent German-American physician and a recruiter for the German spy network in New York City.
[1]
Early life
[
edit
]
Ignatz T. Griebl was born in Bavaria, a southeastern state in Germany in 1899. He served in the German army as a First Lieutenant Artillery Officer during World War I but was injured during a battle at the Italian front. He later went on to study medicine at the University of Munich and immigrated to the United States of America in 1925. He first started a practice in Maine but subsequently moved to Yorkville, New York due to the large community of German-Americans in that region. His medical practice focused on obstetrics.
Espionage
[
edit
]
Dr. Ignatz Griebl became head of the German spy network in New York, responsible for the recruitment of German spies into their network.[1] In 1938, about three years after his immigration into the United States, an FBI Special Agent Leon G. Turrou ran an investigation that targeted Nazi German spies actively working within the United States.[2] Part of his method of investigation was the use of polygraph tests on potential German espionage candidates. Dr. Ignatz T. Griebl was one of seven other subjects who were placed for the mandatory polygraph tests. According to notes, he was the most interesting subject of the test. After it was administered (on May 5, 1938), Dr. Griebl "made us relax all vigilance, all watchfulness over him."[2] However, it was noticeable to the FBI agents that Dr. Griebl was worried and must have felt like he had given himself up.
5 days later, it was discovered that Dr. Ignatz T. Griebl had fled to Germany aboard the S.S. Bremen.
Griebl was interviewed by representatives of the New York U.S. Attorney Office at the American Consulate in Berlin, Germany on September 17, 1938. Griebl agreed to the meeting in hopes of obtaining the release of his wife then under bail in New York in connection with the espionage trial. At the time he was reported to be employed as a physician in Vienna.[3]
Griebl survived WWII. On August 19, 1945 he was arrested in Salzburg, Austria, by Allied authorities. He was recognized while applying for a travel permit from the Allied Military Government.[4]
Griebl remained a fugitive until March 14, 1950 when a Nolle Prosequi order (dropping the case against the defendant) was approved on the recommendation of U.S. Attorney Irving H. Saypol. Griebl had been under indictment for espionage since June 20, 1938.[5]
Rumrich Nazi Spy Case — FBI
---
It was our first major international spy case: on December 2, 1938—less than a year before World War II broke out in Europe—three Nazi spies were found guilty of espionage in the United States. And the man who had exposed the ring, Guenther Rumrich (pictured), was sentenced to a reduced prison term for his cooperation.
But it was hardly a roaring success for the FBI. Four times as many spies had escaped, including the biggest fishes. We were roundly criticized in the press, and for good reason, as we were simply unprepared at that point in history to investigate such cases of espionage.
It all began that February when the crafty Rumrich—a naturalized U.S. citizen recruited by German intelligence—was arrested by the New York Police Department for the U.S. Army and the State Department, following a tip by British intelligence. The charge: impersonating the Secretary of State in order to get blank U.S. passports.
Rumrich was willing to talk, confessing that he was acting on behalf of Nazi agents and saying he'd provide the name of 10 to 15 spies working for Germany.
But who would lead the investigation? The Department of State, the FBI, and what was then called the War Department debated the issue. Director J. Edgar Hoover didn't want to take it on, believing that the lack of coordination between agencies had already compromised the case. But the War Department insisted, and the case landed squarely in our lap.
An experienced criminal agent named Leon Turrou (pictured) was placed in charge. Turrou debriefed Rumrich and other agent German agents and interviewed Dr. Igantz Greibl, head of the U.S. German intelligence ring. But after each interview, Turrou told the spies that they'd need to testify before a grand jury, and most fled the country to avoid prosecution. Turrou's background simply didn't prepare him for the nuances of an espionage case. Worse yet, he leaked information about the case to the New York press and even agreed to write a series of articles for one paper.
In June 1937, Turrou was fired for breaking the FBI oath. But his damage was far from done. When he took the stand at the trial of the few remaining suspects in October 1938, he was accused being an overzealous government agent motivated by profit and fame, of tampering with witnesses, and even of taking a bribe from Dr. Greibl. Despite the convictions, the FBI looked unprofessional and unprepared to protect the nation from espionage.
In response, we immediately began reforming our counterintelligence operations. We trained our agents how to conduct espionage investigations and how to the make the U.S. a more difficult operating environment for foreign agents. Since the Rumrich case was based solely on statements by the spies themselves, we also began developing other tools and techniques to corroborate testimony.
fbi and german intelligence – Google Search
---
fbi and german intelligence – Google Search
---
german intelligence attempts to penetrate fbi – Google Search
---
german intelligence attempts to penetrate fbi – Google Search
---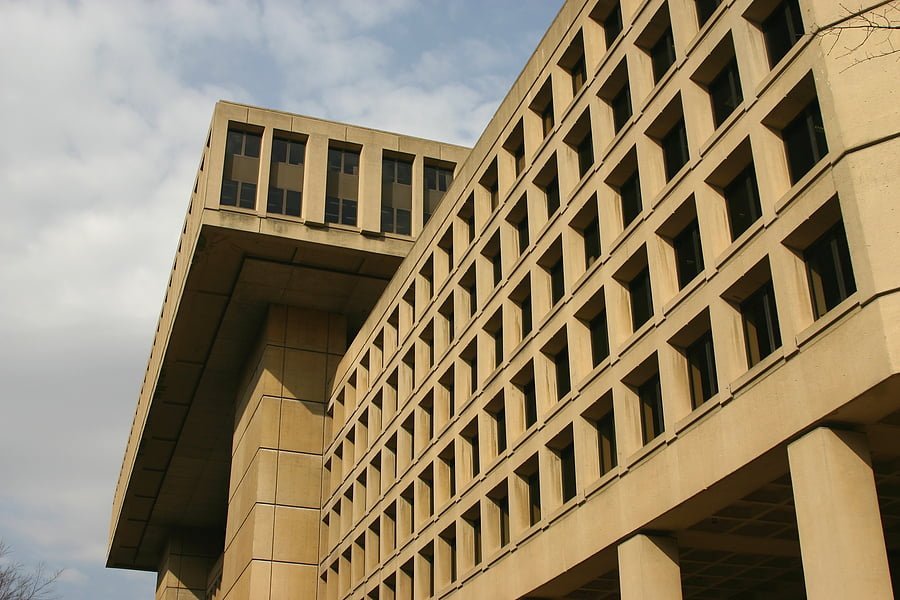 german intelligence attempts to penetrate fbi – Google Search
---
mueller – Google Search
---
Fox News Insider
–
17 minutes ago
In her Opening Statement, Judge Jeanine Pirro said that she that actually wants the special counsel's Russia probe to go on. However, Pirro said, that's because …