M.N.: How likely is "the 20 years old grudge"? Very unlikely. Why now, after all these years? 
Dig deeper. 
It is possible that this suspect with his 20 y.o. "connection" was skillfully introduced by the Demiurge to mislead the investigators, and the real culprit is the professional killer, it looks like an "execution style", a "mafia-style" shooting, and the verbal aspect, e.g., the "housknecht" clue, is hard to ignore. 
My interpretation of this accident is described here: 
"From My Conversations With The Demiurge: 9:03 AM 7/21/2018 – "The Steward Of The House", Demiurge responds: "I am just a house servant: "Housknecht", a 'steward of a house'. I serve my state, my government, and my people. I do have a heart. It is Bush Sr., who did not have a heart and allowed all those bad things to happen. (??? What exactly, please list: ? NATO expansion? What else? Tell us what we don't know.) And therefore his cardiologist will be punished." Meshuggah!"
The real connection, with the former President Bush Sr. is unmistakable, and the "message" is rather clear and straightforward. 
Michael Novakhov
12:01 PM 8/2/2018
P.S. "Joseph James Pappas II" is a telling name also, and this is exactly why the Demiurge directed the investigation to him, (after executing the professional killing by another person, a professional killer). He used the old, 20 years old episode to establish the connection and to mislead the investigators. It means that he has in his possession the comprehensive and extensive databases which include the 20 years old hospital and other related records, and he also has the unique and the powerful software program which allows him to pick the actors for his operations by their "telling names" to convey the message that he has in mind. 
_____________________________
I realized that he uses this tactic several, about 4-5 years ago, and I described it earlier on multiple occasions, most notably here: 


"I will call him "Ishmael": The Global and The US Domestic Terrorism Incidents, The Mass Shooting Incidents, and The Incidents of Shooting at the U.S. Police Officers: Comparisons and The Illustrations for The Statistical Analysis"
_________________________
One of the explanations for this "telling name" might be the reference to the Hermeneutic Interpreter (which is your humble servant) who symbolically "killed" the presumed and hypothetical Demiurge (Ernst Uhrlau) by exposing him. 
This telling name consists of the following parts: 


Joseph – the Interpreter of dreams 


James – King James Bible (with its clear language and the well formulated interpretations) 
Pappas – the Popes of Rome
II – "Second Edition", or part of the "royal name", possibly hinting  or implying some grandiosity on the  interpreter's part. 
Well, regardless of this baseless claim, your humble servant wants to advise you, the good and smart people of the Law Enforcement: the sooner you realize that this conceptual understanding regarding all these "telling names" and databases,  has a lot to do with reality, the better it will be for everyone. 
One of the areas that should concern us, in the light of this information, is the safety of the police officers who might be in the most vulnerable group for these evil selections. This recent and very sad accident is the case in point:
Russia as "Marathon Gas Station" | 6:27 AM 7/22/2018 – M.N.: Was this incident "arranged" to point to this pro-Russian propaganda piece? | Who is whose "Gas Station"? | At NATO, Trump says Germany is 'totally controlled by Russia' | 5:03 AM 7/22/2018 – Accidents Review: Police officer shot in Fort Myers, Fla.; suspect in custody, police sayJuly 22, 2018
–
M.N.: My dear friend Ernst (Uhrlau)! | Update – 5:53 AM 7/30/2018: Neu-ferch-au! Wolfs-burg! | 5:11 AM 7/29/2018 – Recent Accidents Review: Interpretation by M.N.: "I am the Real Demiurge!" | Saxon – Thunderbolt (Official Video) – YouTube | Deutsche Welle: DW.com – Top Stories: Germany: Lightning injures several at family birthday party – Today, July 29th 06:31July 29, 2018
The Demiurge wants to prove me wrong, he (possibly but very unlikely – she) wants me "to eat crow".
It is possible that he introduced this suspect because he anticipated my interpretations (they are so obvious and easy to make in this case: "housknecht" is a very "telling" term), and he wanted to prove me wrong publicly by introducing his "connection" and his explanation: the ridiculous 20 years old grudge. People sometimes do hold the long-term grudges, and they sometimes do act on them but it is very rare and unusual, I think.
The Demiurge displayed  his shrewdness, vindictiveness, and the specific German clumsiness in this attempt, and also his political savvy and experience. It is very tempting to call him The Demiurge I (Schroeder), as opposed to Demiurge II (Uhrlau).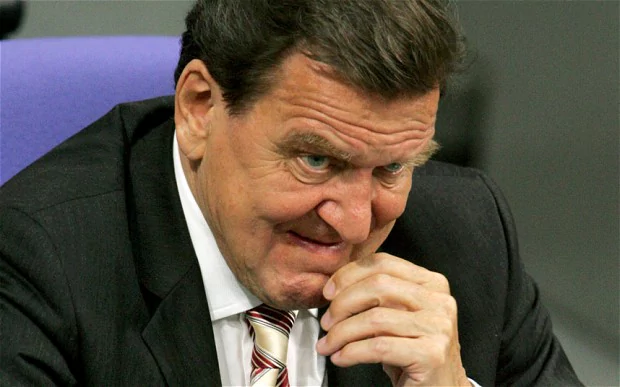 The Demiurges want to seduce me with their "power", to make me a co-conspirator and an ally. For them, no one can resist the temptations and seduction of power and omnipotence. They are the hostages of this illusion and the delusion of power. They are the Masters of Power and the Slaves of Power at the same time. 
They (or other hypothetical actor or actors who comprise the Demiurge) want to seduce me with this illusion of power because so far I am the only one (or so it looks, the unpublished accounts are difficult to assess, although the intelligence agencies might be very well aware of the situation) who understands what they are doing, and who tries to understand what they are about. 
With all this, I can be mistaken, and it might happen that I will have "to eat crow". But this cannot be the reason to self-censure the thinking and the investigative avenues and options. But of course the major role belongs to the FBI, DOJ, and Mr. Mueller. We cannot do anything without them. And I am absolutely sure that they are very well aware of their huge responsibility in these circumstances, and I do trust them. Which will not prevent me from speaking up if it feels like this, and lately it feels like this quite often. 
M.N
______________________________________