Saved Stories 11:57 AM 2/25/2018
Saved Stories – None
Man linked to art heist faces sentencing in weapons case

A reputed mobster who authorities believe is the last surviving person of interest in the largest art heist in history is facing sentencing in an unrelated weapons case.
Proposal to Scrap Chinas Term Limits Could Allow President Xi Jinping to Stay in Office
(BEIJING) — China's ruling Communist Party has proposed scrapping term limits for the country's president, the official news agency said Sunday, appearing to lay the groundwork for party leader Xi Jinping to rule as president beyond 2023.
The party's Central Committee proposed to remove from the constitution the expression that China's president and vice president "shall serve no more than two consecutive terms," the Xinhua News Agency said.
"Xi Jinping has finally achieved his ultimate goal when he first embarked on Chinese politics — that is to be the Mao Zedong of the 21st century," said Willy Lam, a political analyst at the Chinese University in Hong Kong, referring to the founder of communist China.
Xi, 64, cemented his status as the most powerful Chinese leader since Mao in the 1970s at last year's twice-a-decade Communist Party congress, where his name and a political theory attributed to him were added to the party constitution as he was given a second five-year term as general secretary.
It was the latest move by the party signaling Xi's willingness to break with tradition and centralize power under him. Xi has taken control of an unusually wide range of political, economic and other functions, a break with the past two decades of collective leadership.
"What is happening is potentially very dangerous because the reason why Mao Zedong made one mistake after another was because China at the time was a one-man show," Lam said. "For Xi Jinping, whatever he says is the law. There are no longer any checks and balances."
Xi is coming to the end of his first five-year term as president and is set to be appointed to his second term at an annual meeting of the rubber-stamp parliament that starts March 5. The proposal to end term limits will likely be approved at that meeting.
Term limits on officeholders have been in place since they were included in the 1982 constitution, when lifetime tenure was abolished.
Political analysts said the party would likely seek to justify the proposed removal of the presidential term limit by citing Xi's vision of establishing a prosperous, modern society by 2050.
"The theoretical justification for removing tenure limits is that China requires a visionary, capable leader to see China through this multi-decade grand plan," Lam said.
"But the other aspect of it could just be Mao Zedong-like megalomania; he is just convinced that he is fit to be an emperor for life," he said.
Hu Xingdou, a Beijing-based political commentator, said while Xi might need an extra five-year term or two to carry out his plans, the country is unlikely to return to an era of lifetime tenure for heads of state.
"President Xi may be in a leading position for a relatively long time," Hu said. "This is beneficial to pushing forward reforms and the fight against corruption, but it's impossible for China to have lifetime tenure again."
"We have drawn profound lessons from the system of lifetime tenures," Hu said, referring to the chaos and turmoil of Mao's 1966-1976 Cultural Revolution.
Xi's image dominates official propaganda, prompting suggestions that he is trying to build a cult of personality, and evoking memories of the upheaval of that era. Party spokespeople reject such talk, insisting Xi is the core of its seven-member Standing Committee, not a lone strongman.
At last year's party congress, Xi hailed a "new era" under his leadership and laid out his vision of a ruling party that serves as the vanguard for everything from defending national security to providing moral guidance to ordinary Chinese. At the close of the congress, the party elevated five new officials to assist Xi on his second five-year term, but stopped short of designating an obvious successor to him.
Political analysts said the absence of an apparent successor pointed to Xi's longer-term ambitions.
Sunday's announcement on term limits came before the Central Committee was to begin a three-day meeting in Beijing on Monday to discuss major personnel appointments and other issues.
The son of a famed communist elder, Xi rose through the ranks to the position of Shanghai's party leader before being promoted to the all-powerful Politburo Standing Committee in 2007.
When Xi did assume the top spot in 2012, it was as head of a reduced seven-member committee on which he had only one reliable ally, veteran Wang Qishan. He put Wang in charge of a sweeping anti-corruption crackdown that helped Xi eliminate challengers, both serving and retired, and cow potential opponents.
Xi, whose titles include head of the armed forces, has lavished attention on the military with parades and defense budget increases. But he's also led a crackdown on abuses and a push to cut 300,000 personnel from the 2.3 million-member People's Liberation Army, underscoring his ability to prevail against entrenched interests.

Weakened Merkel hands arch critic a job in German cabinet: source

BERLIN (Reuters) – German Chancellor Angela Merkel will promote her most prominent critic from within her conservative party, Jens Spahn, to her coalition cabinet, a party source said on Sunday, in a sign she is heeding calls for renewal.
'Precursor to 9/11': Trade center bomb echoes after 25 years

In a room in the 9/11 museum, there are a police captain's poignant notes and a flashlight that illuminated the way to safety.

Severe Storms, Possible Tornadoes Strike the Mid-South; At Least 2 Dead – The Weather Channel
Broward sheriff investigating claims that multiple deputies failed to enter Parkland school 'when they should have' – Washington Post
North Korea says US and Japan 'bringing the raging wind of war' – The Independent
China proposes to let Xi Jinping extend presidency beyond 2023 – BBC News
Germany comes oh-so-close to its own 'Miracle on Ice,' but Russians win Olympic gold – Washington Post
Russia Changing The Signposts In Pakistan

Once bitter Cold War-era foes, Russia and Pakistan are mending ties and there are signs of Moscow's creeping footprint in the South Asian country.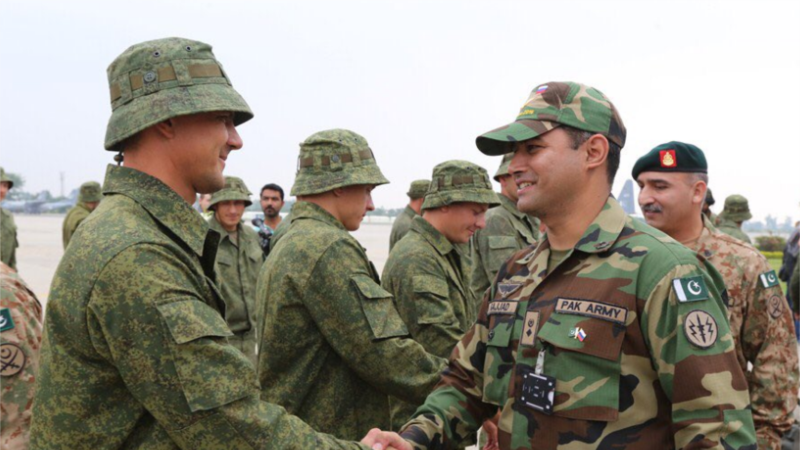 Thousands march in memory of slain Russian opposition leader

Thousands of people have marched down a central Moscow boulevard to mark the third anniversary of the slaying of Russian opposition politician Boris Nemtsov.

The Latest: Germany, France press Putin on cease-fire deal

The Latest on the conflict in Syria (all times local): 4 p.m.

St. Petersburg Joins Nemtsov Commemoration Rallies

Hundreds of people took part in the February 25 rally in Russia's second-largest city, St. Petersburg, commemorating slain Kremlin critic and former Deputy Prime Minister Boris Nemtsov. Similar rallies were held in numerous cities across Russia ahead of the anniversary of Nemtsov's murder, which took place on a Moscow bridge overlooking the Kremlin on February 27, 2015. (RFE/RL's Russian Service)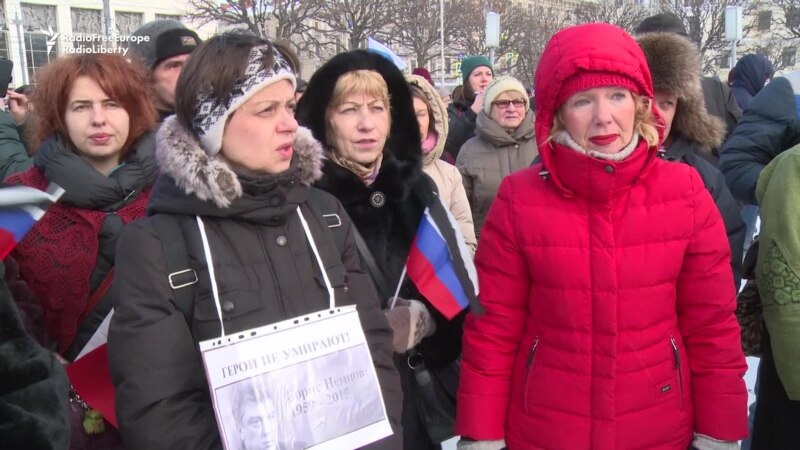 Sacred Jerusalem church shuttered in dispute with Israeli authorities

Jerusalem Mayor Nir Barkat wants to tax church properties; the church says they should be protected by international law.

Police, yelling, power turned off: Confrontation over Trumps Panama hotel escalates

The majority owner continues effort to rebrand Trump International Hotel Panama, replace the Trump Organization as manager.

After testy call with Trump over border wall, Mexican president shelves plan to visit White House

A Feb. 20 call between the two ended in an impasse over Trumps refusal to drop his demand that Mexico pay for the barrier.

Every beggar in Britain's smallest city is a 'fake', according to police
Trump: Kelly to decide Kushner security clearance – CNN
Puerto Rico Electricity from mikenova (3 sites): puerto rico electricity – BingNews: These Power Line-Stringing Drones Are Restoring Power in Puerto Rico

The mountainous area of Ponce, Puerto Rico has posed quite the challenge for local officials attempting to restore power in the aftermath of Hurricane Maria. The storm left residents powerless for four months, and while efforts by companies such as AT&T …

 puerto rico electricity – BingNews

 Puerto Rico Electricity from mikenova (3 sites)
La resistencia es la actitud inteligente http://bit.ly/2F1ZdLm pic.twitter.com/lnbFFyoMhl
La resistencia es la actitud inteligente http://bit.ly/2F1ZdLm  pic.twitter.com/lnbFFyoMhl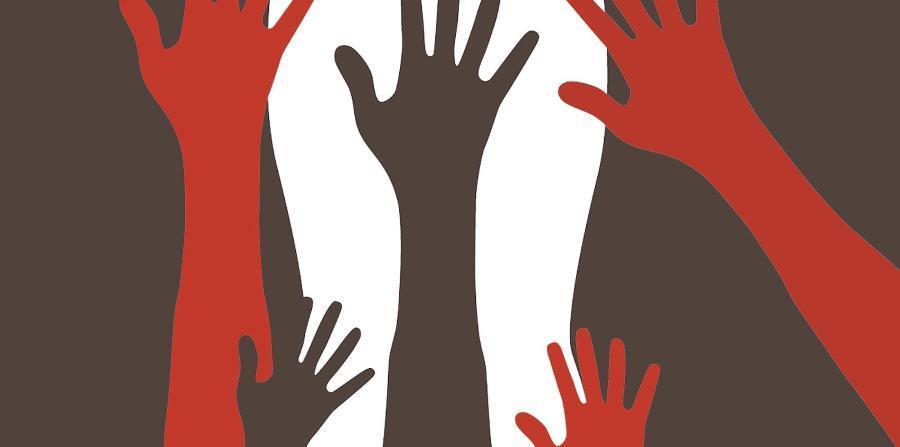 crime in puerto rico statistics – Google News: Dial Easy: Don't drink and drive – Hanford Sentinel

Hanford Sentinel

Dial Easy: Don't drink and drive

Hanford Sentinel

We have seen posters, heard speeches, met victims' families, seen the horrific photos and seen the decimated automobiles that resulted from drunk-driving incidents parked outside the main gate of military installations across the United States. We know 

…
 crime in puerto rico statistics – Google News
efe's YouTube Videos: La "España rural" en riesgo de despoblación
From:
efe
Duration:
 01:32
---
Madrid, 24 feb (EFE).- (Imagen: Pedro Pablo Pérez) El mundo rural en España está en peligro de extinción, con miles de municipios abocados a la despoblación total, una lacra contra la que resisten sus últimos moradores con el apoyo de un puñado de extranjeros dispuestos a correr riesgos.
El 80 por ciento de la población española vive en sólo el 20 por ciento del territorio, la mayoría ciudades grandes y medianas, lo que implica que más de 4.000 pueblos padezcan problemas serios de despoblación, según la Federación Española de Municipios y Provincias (FEMP).
Con la organización en junio pasado del Congreso Nacional sobre Despoblación, el problema se hizo un hueco en la agenda política y la FEMP abanderó la lucha por una ley específica con dotación económica para frenar el abandono de las zonas rurales.
 efe's YouTube Videos
Meeting with @SecAzar @HHSGov and @SeemaCMS to talk about our new public health model @Mercader1pic.twitter.com/ML1I8kYu3E
Meeting with @SecAzar @HHSGov and @SeemaCMS to talk about our new public health model@Mercader1 pic.twitter.com/ML1I8kYu3E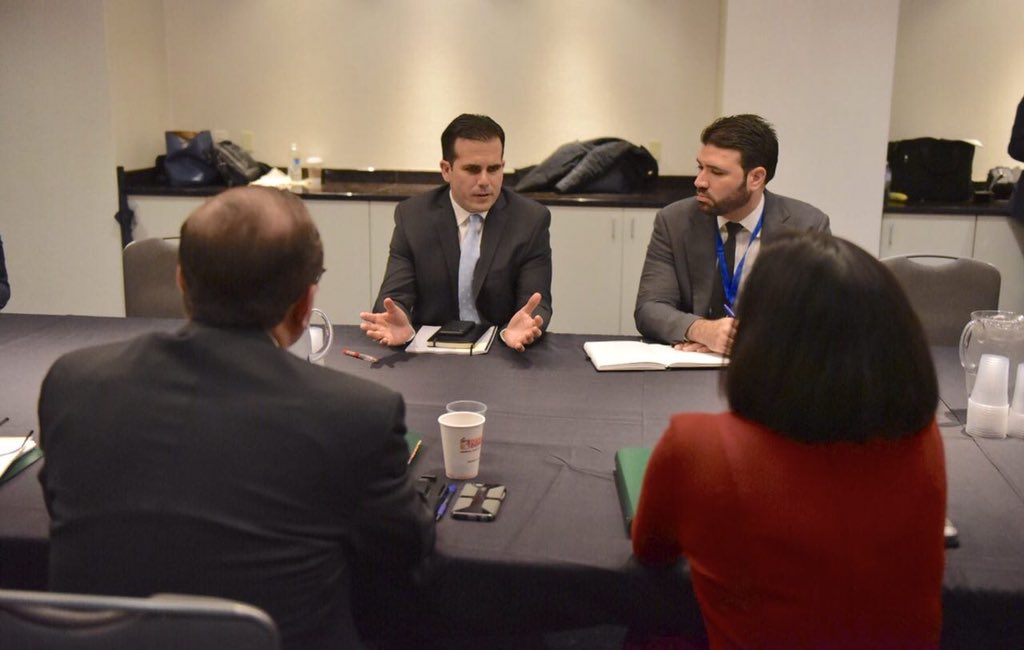 'Disaster Capitalism': Puerto Rico mulls utility privatisation – Aljazeera.com
Salud federal asigna $19.9 millones a entidades en Puerto Rico – El Nuevo Dia.com